A women's group has pulled its Whistler poster campaign targeting sexual assault, after some people complained it made them uncomfortable.
The posters feature photos of drunk women and use the tag line, Don't Be That Guy.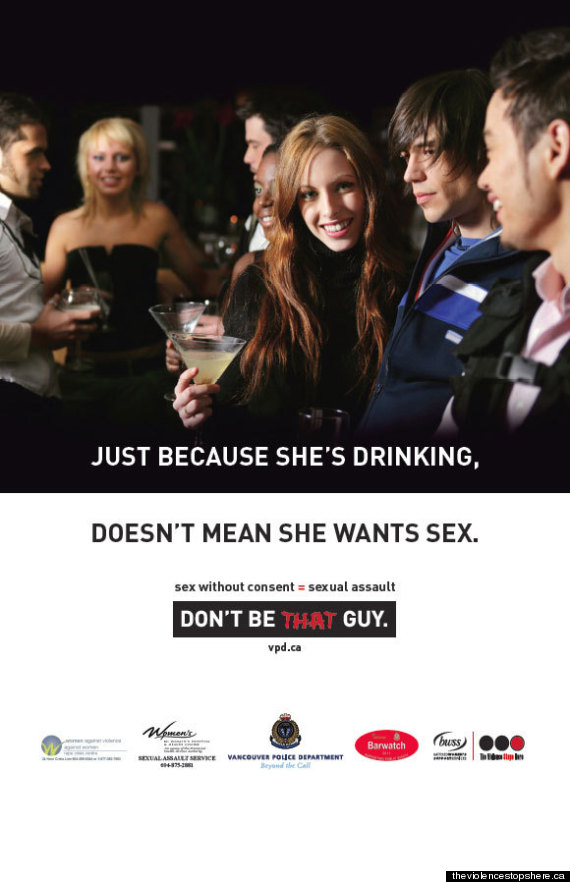 The campaign started in Edmonton and posters have been used successfully around Vancouver since 2010.
In Whistler the campaign didn't receive the same reception.
"The guests thought that it could be done in a way that worked better, and our guests, some found it offensive," bar owner Joey Gibbons told The Early Edition.
The Howe Sound Women's Centre was behind the push to bring the campaign to Whistler, and agreed to pull the original posters and try a different approach.
"The outcome, which is a decrease in sexual assaults in the community, is really what we're working towards," Community Program Manager Shana Murray said.
"Working together, with the community, is really our top priority."
Murray said when the centre heard about the complaints, it decided to take a different approach.
"Some of the feedback we found was actually that it was actually a little bit triggering for women that have experienced sexual assault."
Instead, the centre will use a poster campaign from the YWCA in the United States, encouraging people to speak up when they see sexual assault.
"It engages people in standing up, and being a good bystander, and making a difference," said Murray.
The move has angered some feminists, including Meghan Murphy, who writes the blog Feminist Current.
"[Sexual assault] is uncomfortable, and not just uncomfortable but devastating and traumatic for victims, and I think that people should be made uncomfortable by this issue," Murphy told the CBC.
Murphy says the power of the original campaign came from a direct message to men.
"There's nothing that a victim can do to avoid being raped or assaulted. It's the responsibility of the perpetrator, and those perpetrators are men."
Shana Murray argues the new campaign engages both men and women to further the discussion.
"Sexual assault is actually a community issue, it's not an individual issue."
ALSO ON HUFFPOST: