An Australian father has just set a Guinness World Record for biggest image made out of LED Christmas lights.
David Richards of Canberra hit the record after stringing up just under 1.2 million bulbs in the capital city's business district.
Richards put up the display in an effort to raise money for charities SIDS and Kids Act, which works to prevent deaths in children from birth to six years old.
It's a charity close to the man's heart, especially after he lost a child in 2002, News.com.au reported.
"Christmas lights really get people into the festive spirit," Richards was quoted as saying on the Guinness World Records site.
"We decorate our home for years and people came from everywhere to see our lights. This year, who knows how many people will come along?"
This isn't the first time that Richards has set a Guinness World Record.
Richards and his wife Janean have raised over $200,000 for SIDS and Kids ACT.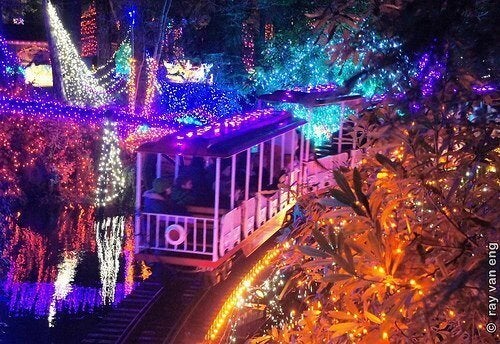 Christmas Lights In Vancouver