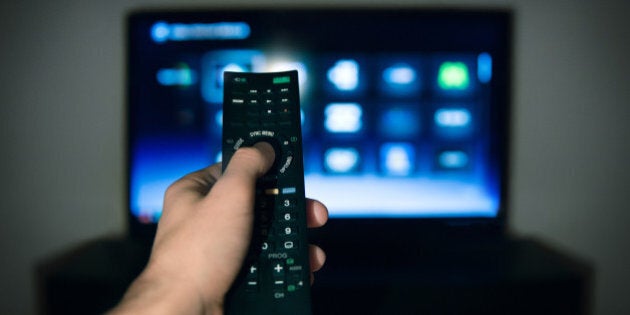 The current model of TV programming distribution will be broken and non-existent within the next decade and a half, the CEO of streaming media company Netflix says.
Speaking at an industry event in Mexico City, Reed Hastings told reporters that he thinksthe current system where television channels are grouped into free-to-air network television and premium cable channels is becoming obsolete.
"It's kind of like the horse, you know, the horse was good until we had the car," newspaper The Hollywood Reporter quoted him as saying. "The age of broadcast TV will probably last until 2030."
That's probably not a shocking statement from a man who runs one of the world's fastest growing content companies. But it does indicate how fast the pace of change in the industry is happening.
Recent data suggests Netflix makes up more than a third of all internet traffic in North America during peak periods. That's far more than any other source, and an indication of the type of heft that the once upstart company now has in the content game.
Netflix no longer breaks out its Canadian subscribers numbers separately, but boasts more than 34 million households in the U.S. — comparable to the reach of many television networks.
To keep up with that growth and pay for exclusive content like Orange Is the New Black, the company recently announced a price increase of between $1 and $2 a month for new customers.
The company showed off its disruptive influence in the industry in the summer in a testy exchange between a Netflix executive and the CRTC, which was demanding that the company hand over reams of subscriber data — something the company says it has no legal obligation to do.
That exchange came as the regulator was looking into changing the rules on "bundling" cable whereby customers are forced to pay for packages of channels — as opposed to picking and choosing the ones they want.
Although Netflix is the giant of the streaming space, others exist. Earlier this year Rogers and Shaw launched Shomi, a streaming service that's meant to rival Netflix.
Netflix has seen roaring success of late making popular programming, but Hastings comments come at a time when there's upheaval in the way that the industry even monitors what consumers are watching. Ratings company Nielsen is going to start tracking Netflix viewing in its ratings numbers, something it hasn't done before.
That's sure to be a sea change in terms of tracking what people are actually watching. As of yet, there hasn't been a reliable way of comparing how many people are watching a popular cable television show such as The Big Bang Theory, for example, versus a Netflix show like House of Cards on a real head-to-head basis.
Although Netflix likes to boast about the popularity of its shows, Hastings downplayed the significance of Nielsen's move because, by the company's own admission, it won't include mobile usage.
"It's not very relevant," Hastings said. "There's so much viewing that happens on a mobile phone or an iPad that [the new ratings] won't capture."
Clarification : A previous version of this story incorrectly inferred that Netflix CEO Reed Hastings was talking about cable television. In fact, he was referring to conventional broadcast television.(Nov 28, 2014 1:01 PM)