Because we're going to be upfront: there is something very creepy about this tiny little smiley elf.
Basically, parents are encouraged to take part in this Christmas tradition by leaving this "special elf scout" sent from the North Pole, in different areas of the home where it can watch over their kids. As the elf's fancy site points out, "[The] elf helps Santa Claus manage his naughty and nice lists. When a family adopts a scout elf and gives it a name, the scout elf receives its Christmas magic and can fly to the North Pole each night to tell Santa Claus about all of the day's adventures."
So like the rest of us, Santa is getting a little overworked, because now he needs a tiny elf to help with his workload.
But if you're still a fan of fooling your kids and scaring them, you may change your mind after seeing some of these photos. Sure, Pinterest can be a wonderful place to share your Elf on the Shelf ideas, but there is nothing fun about these creepy examples... for kids or adults!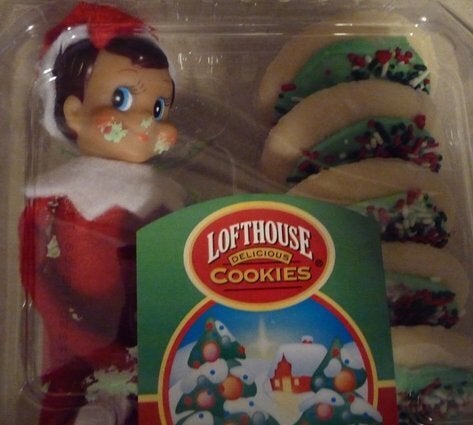 Creepy Elf On The Shelf Photos