Ariana Grande brought it to the catwalk of the 2014 Victoria's Secret Fashion Show on Tuesday night, but it wasn't her performance that grabbed all the attention.
It was an on-stage blunder that saw her smacked in the face by a wing being worn by Victoria's Secret angel Elsa Hosk.
Grande joked about the incident on her Twitter account after her show.
a Victoria's Secret angel accidentally smacked me in the face with her wings and it was awesome #goals #bangbangintomyface

— Ariana Grande (@ArianaGrande) December 3, 2014
If you look at photos from the fashion show, you can almost pinpoint the moment that Grande took a wing to the face.
Here she is, and all's good. Elsa moving in for the kill.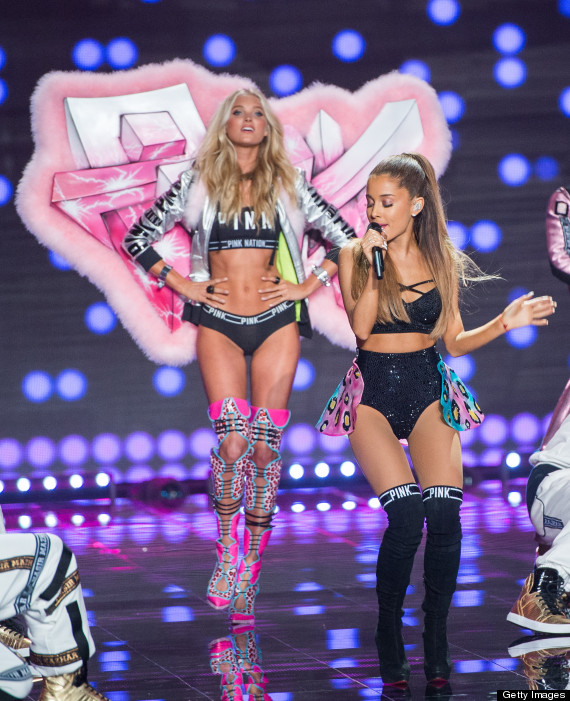 She's singing her heart out ...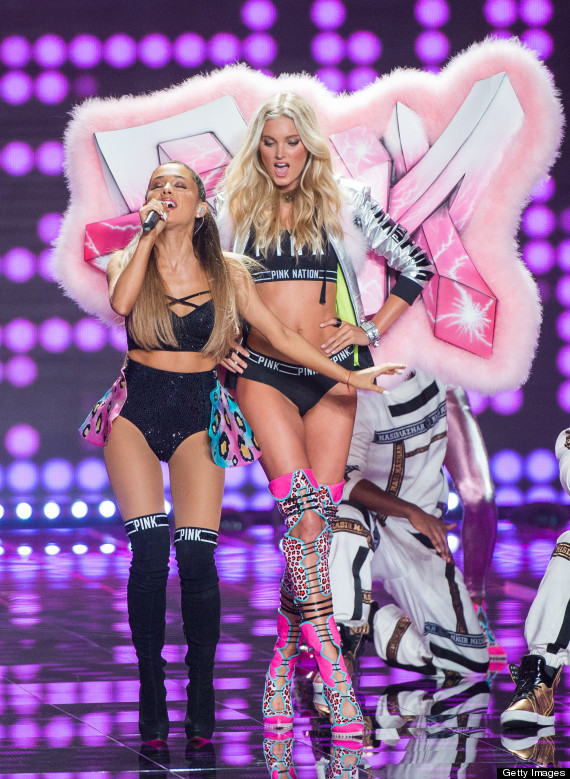 Aaaand ...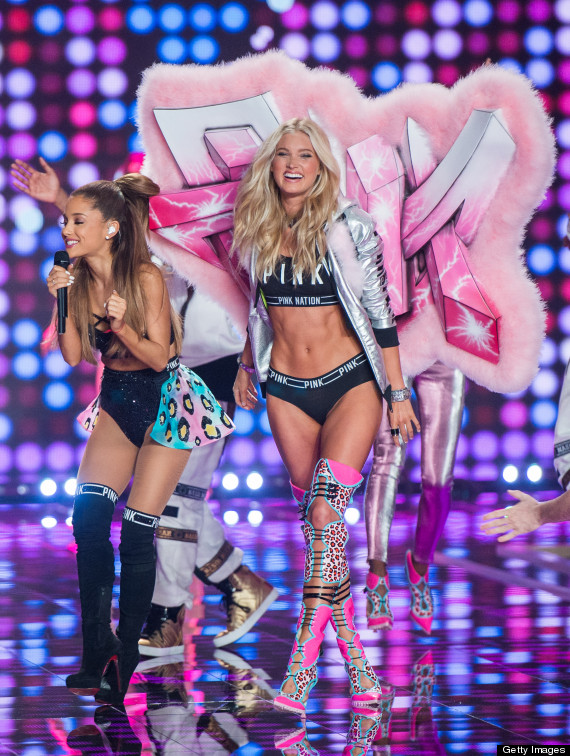 WHAM! What was that?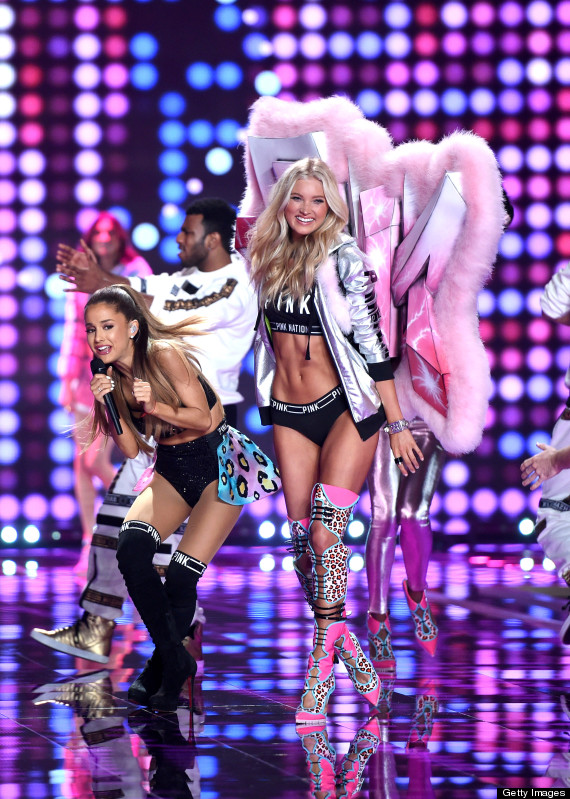 Watch where you put those things, girl!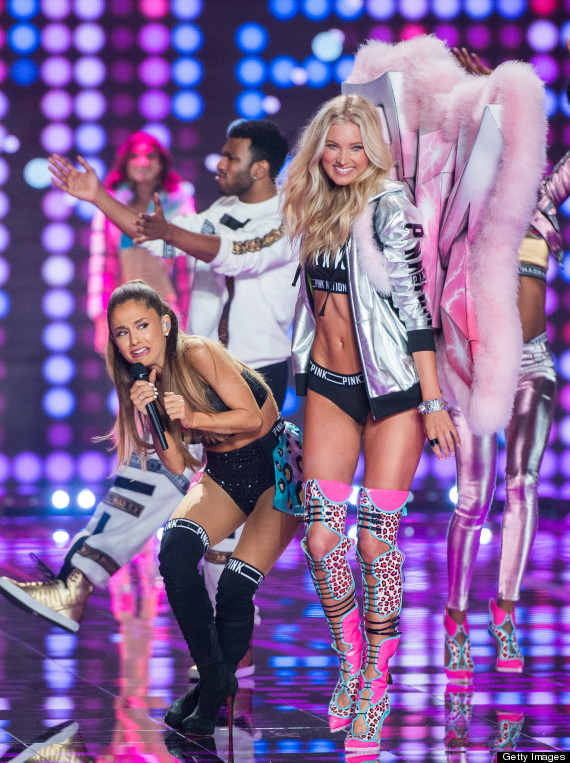 But in the end, all was fine.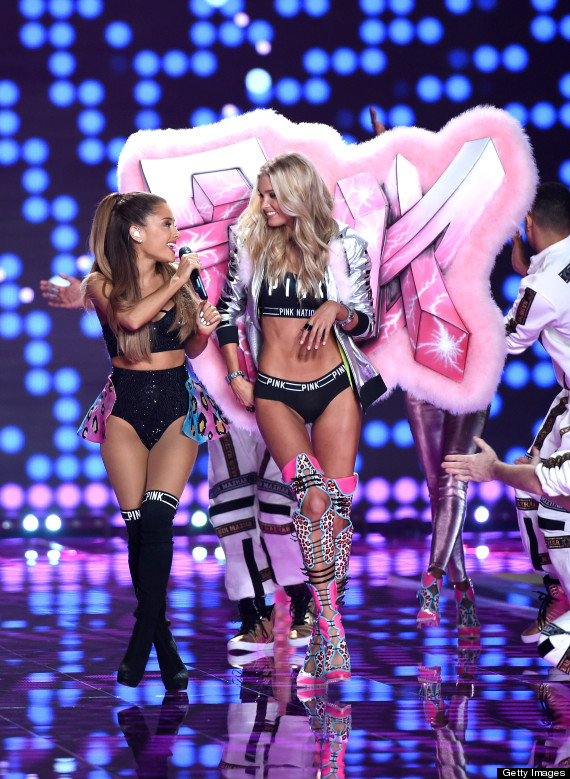 Like Taylor Swift, who also performed at the fashion show, sometimes you just have to shake it off.
Like Us On Facebook

Follow Us On Twitter

ALSO ON HUFFPOST: