The cupcake is spot on, from the black waistcoast and the rolled up shirt to the tousled hair. (He looks way too pretty eat!)
"Cumbermuffin," whose real name is Vereen, wrote on her website that she started to make cupcakes inspired by the actor in July 2013. She also makes "Cumberclays"—adorable clay versions of Benny dressed up in outfits from all his TV and film roles.
We think we know what his fans will be asking for from Santa this Christmas!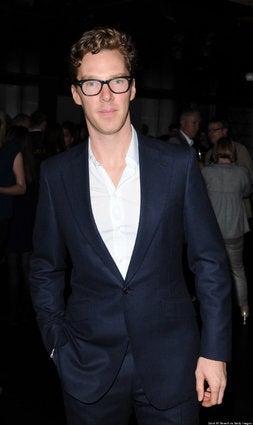 Benedict Cumberbatch's Hot Moments Of 2014