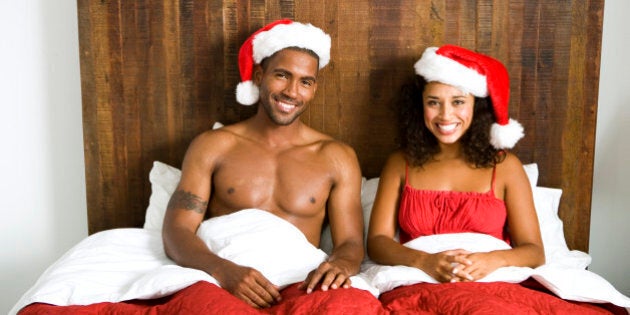 It's a well-known fact that the holidays are a time when stress levels get high, and intimacy levels, well, plummet to their depths.
Which is why this year, we'd like to suggest putting something a little — alright, a lot — sexy on your partner's gift list, in order to make up for the usual dry spell that tends to correspond with spending lots and lots of time with family. After all, who doesn't want to try out their new Christmas toys right away?
We've taken a look at some of the newest and most exciting offerings from online sex shops to help you get a little more in touch with your partner this season — and besides, if one of your 2015 resolutions is to get it on more often, think of it as a two-in-one
Remember, keep it safe, keep it consensual and keep it fun.