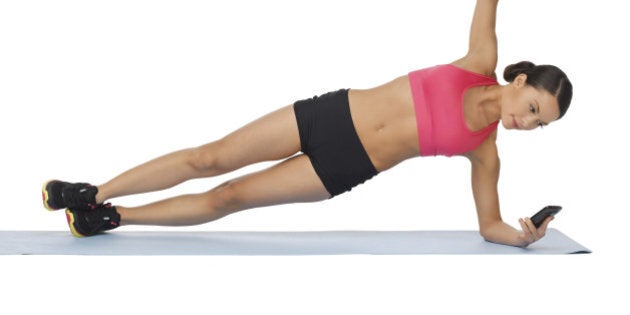 This festive season is going to be different because you're not going to let those extra holiday pounds sneak up on you. With the help of these apps and pieces of wearable tech, you can stay motivated and active throughout the season, navigate holiday dinners and party buffets like a health pro and enter 2015 just as fit — or even fitter — than you are now.
Now this is the type of number crunching (Get it?) that you'll love to do on a daily basis. Fitbit Charge tracks your steps, distance, how many calories you've burned, how many floors you've climbed, and how many minutes you've been active. Seeing your daily tally will motivate you to do better the following day. Other handy features: caller ID when your phone is nearby and it also monitors your sleep.
If you've always wanted to have someone on speed-dial to talk you out of ordering that bacon double cheeseburger, then the Coach Alba app is for you. As a subscriber to this app, you can setup the service so that the app texts you when you are likely to cheat on your diet (that 3 p.m. slump, for example, when you usually crave a doughnut). Or you can reach out for Coach Alba's wise pep talk via text when you're tempted by the holiday baking making the rounds at the office.
Clip this onto your clothing (and then strap it onto your wrist come bedtime) and it tracks your activities, calories burned, sleep patterns and you can also use it to log what you eat. It wirelessly syncs with the app and provides you with on-the-go advice on how to better your health. You can also connect with friends on the app and set up goals together…or setup a challenge. Let your competitive nature motivate you to get fit! (But first, grab the Jawbone Up straight from Staples.)
Making sure you exercise is only part of what it takes to maintain a healthy weight; there's also the matter of what you put into your body. You can easily track what you consume (as well as logging in your fitness feats) with My Fitness Pal. Once you input your age, height, weight, and weight-loss goals, the app will calculate your daily caloric balance based on how many you consume and burn.
Like most fitness trackers, the Samsung Gear Fit (available in three colours at Staples) will track your steps and allow you to set personal goals so that you're always challenging yourself. It also features a heart rate sensor, which is helpful if you want to make sure you're in the right zone as you work up a sweat. One way the Gear Fit is different is that it can be synced with your Samsung phone (select models), so you can view emails, texts and dismiss calls right on the display.
Despite the name, Runtastic Orbit is not designed only for runners. This tracker will monitor all of your activity; from steps and distance to sleep cycles and calories. Waterproof up to 100 metres, you can truly wear this 24/7, whether on your way to the gym or in the middle of a triathlon!
This sleek, well-designed app will provide you with a variety of 30- or 45-minute workouts that you select based on your fitness level and goals. The app also offers 15-minute Get Focused workouts, which means you have no excuse to not squeeze in a quick sweat session. There are videos and photos with each exercise so you are clear on proper form, as well as audio cues to keep you on track.
If money (or rather, losing money) is a strong motivator for you, then the Pact app may help make sure you make it to your workout. You wager money as to whether you'll make it to the gym or complete that run. The app then checks if you've actually done what you said you'd do (for instance, by checking GPS to see if you actually went to the gym). If you have been successful, then you earn money, and if not, you lose some dough. Sometimes, it takes tough love to get results.
Don't even think about hitting the gym before gearing up at Staples first. The first step to success is preparation, and no one's better prepared. See you soon!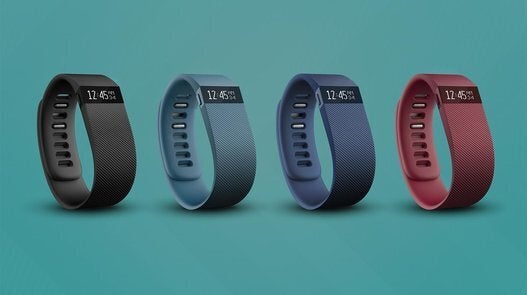 Fit For The Holidays: 7 Apps And Tech Devices To Help You Keep Off Christmas Weight Gain