A leisurely morning stroll took an unexpected turn when Dakota, a golden retriever, fell through the thin ice of a frozen lake in Waterboro, Maine.
Thankfully, the Waterboro Fire Department was quick to act. Capt. Tom Langevin, who is known as "Dr. Doolittle" for his love for animals, according to Central Maine newspaper, came to the rescue of the animal. Langevin wore an ice-water suit and was tethered by rope as he walked 100 ft. past the shore over the frozen lake to get the furry pet.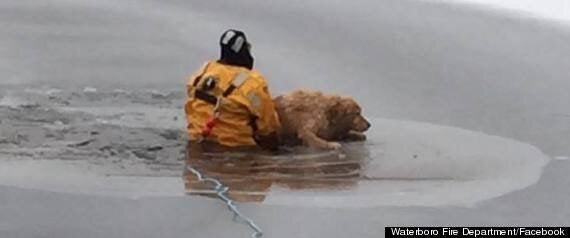 The five-year-old dog was tired and cold, but unharmed when he was returned to his relieved owner, Linda Park.
"It was quite a process but it's nice to know they'll save an animal, not just a person," Park told WSCH 6 news.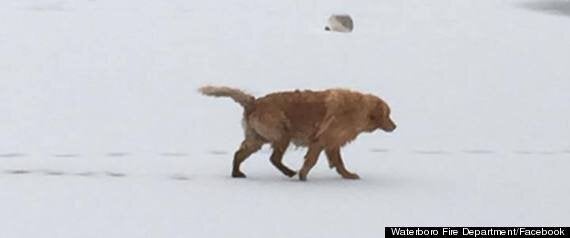 Dakota's story quickly caught international attention through social media earlier this week, when the fire department posted photos of the dramatic rescue on their Facebook. The message, according to the department's post, is clear -- "Ice is not safe!"
It's the same warning Park is giving other people.
"It was a dog that went down, but I think it's an eye-opener for people to realize that they shouldn't be going out on a lake," said Park, according to ABC news.
Park says she wants to raise money so the fire department can purchase a rescue sled, which would make future rescues much safer for firefighters.
It was a rough morning, but it seems Dakota wasn't too traumatized by the cold — he even indulged in some ice cream when he got home.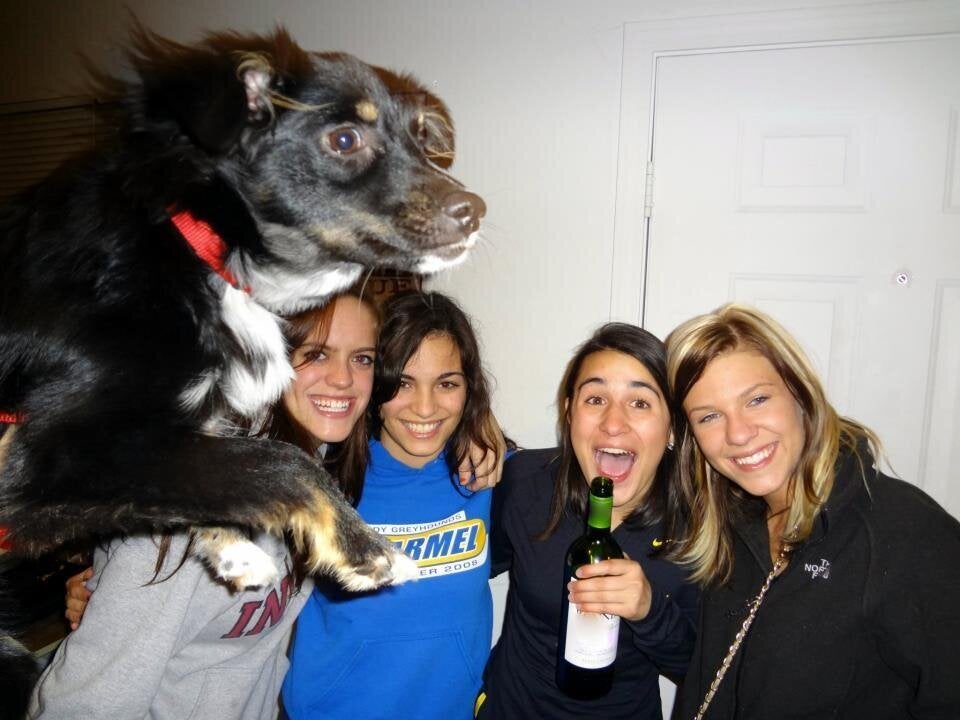 27 Amazing Dog Photobombs