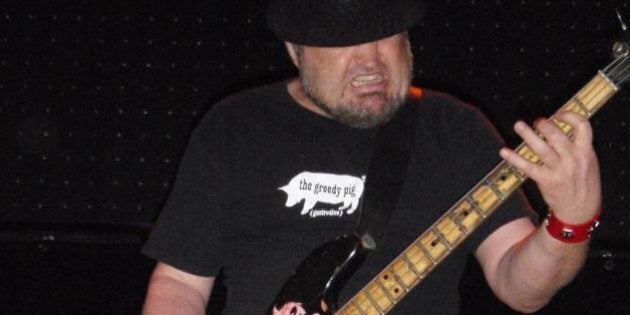 Vancouver musician Brian Goble, best known for his work with pioneering punk bands DOA, the Subhumans and the Skulls, died yesterday from a heart attack. He was 57.
"It was an honour to share a stage with Brian "Wimpy Roy" Goble at the Ukrainian Hall a few years ago when my band The Evaporators & Andrew WK were joined by Wimpy (plus Randy Rampage and Jon Card from DOA) for a performance of two of Canada's National Anthems , The Subhumans "Oh Canaduh," and The Subhumans "Fuck You"," Nardwuar wrote on his Facebook page. "You will never be forgotten."
After a stint in the Skulls, which would be the origin of future punk bands D.O.A. and the Subhumans, Goble became the lead singer for the Subhumans in the late '70s. After breaking up Goble then became the bassist for D.O.A. which featured Joe "Shithead" Keithley. Goble left D.O.A. following touring behind The Black Spot album in the mid '90s.
According to All Music Guide, Goble also appeared on Last Scream of the Missing Neighbors, the 1990 collaborative effort between D.O.A. and Jello Biafra. In 2006 Goble reunited with Subhumans and toured behind a studio album.
In an interview with Sam Sutherland for Sutherland's authoritative 2012 book Perfect Youth: The Birth Of Canadian Punk, Goble recalled the early days of the Subhumans and the reaction Toronto had to the group.
"My perception was it was kind of arty," he said. "It had more roots, and it already had some established bands that were pretty big draws. The crowds didn't feel all that welcoming to a bunch of west coasters. I mean, there were some nice people, but I don't think we ever felt like we were that welcome there."
The Subhumans also are known for songs such as "Death Was Too Kind" and "Fuck You," the latter Sutherland lauded for its "distilled anger and agro-as-fuck minor chord changes still stirring up adolescent angst decades after its release." In 2010 Subhumans revisited their debut album "Incorrect Thoughts" and rerecorded it as "Same Thoughts, Different Day."
The bands Goble performed with in the Vancouver punk scene during the late '70s and early '80s had a worldwide influence on many music fans and musicians.
"All of Canada gets overlooked a little bit in the punk-rock spectrum, which is too bad, because that's not right," Henry Rollins told CTV News in 2011. "One of the best rocking shows I ever saw in my life was D.O.A. They did not stop. It was like the Ramones, where the songs were kind of seamless. And it was just coming at you with this pile-driving beat."
In recent years, Goble was known for his work with the Portland Hotel Society helping people battling addiction and mental health issues in Vancouver's downtown eastside. In a 2010 interview with BC Musician Magazine said he was a "mental health worker" there.
"I suppose that's actually a pretty fitting title, since a lot of the people that we deal with do have some pretty strange mental health issues, but I do my best, that's what I do at work, I do my best," he said.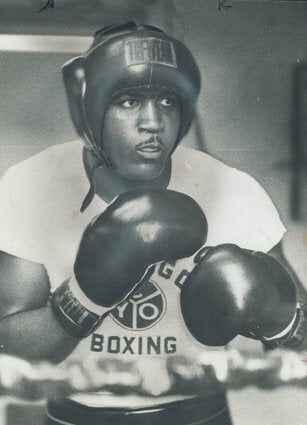 Notable People We've Lost In 2014