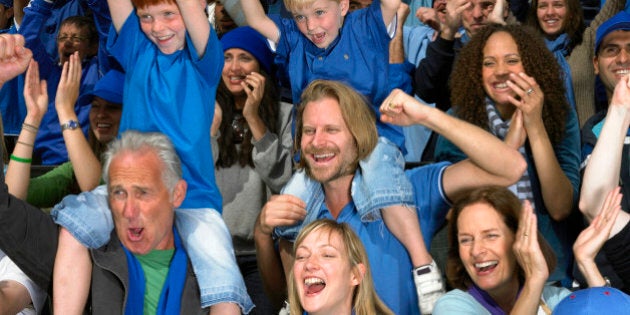 For many children, going to your first professional sporting event with your parents is a rite of passage and an exercise in family bonding. But with the average ticket price for a family of four getting more and more expensive (between $200 and $500 depending on the league), it's getting harder for families to share that experience.
Fortunately, there are a few money-saving strategies you can use to get your family to the game.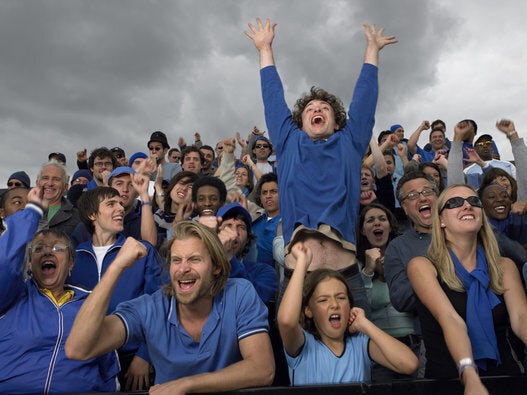 The Smart Sports Fan: Getting The Family To The Game Without Breaking The Bank
Take Advantage of Family Nights and Special Sections
Many teams offer Family Nights where families can get meals, tickets, and souvenirs at discounted rates. Some teams also offer sponsored sections for families to buy tickets at reasonable prices, so make sure to check with your local team to see what deals they offer.
Attend College, Farm Team, or Minor League Games
They may not be the superstar athletes you see on TV today, but they could be the stars of tomorrow. Don't discount teams or players that aren't yet pro, because they're almost there! Plus the games are often held in stadiums or rinks closer to home turf (as opposed to travelling into the downtown core). The games are just as competitive as the pros, but the ticket prices are a lot cheaper.
Ask Friends or Employers with Club Seats or Season Tickets
Often offices use sports tickets as client or employee rewards, so don't be shy to ask your boss if they have any spare tickets kicking around. Also, it's typically impossible for season ticket holders to attend every game, so call up people you know who have them and work out a deal for a couple of games.
Look Online for Cheap Tickets
Many sites like Craigslist, Kijiji and Stub Hub offer great deals on second-hand tickets. This is especially true for regular-season tickets featuring lesser opponents that season ticket-holders and other fans may be trying to unload.
Buy Tickets Strategically
If you ask ticket brokers, when you buy your tickets matters much more than where you buy your tickets. Jack Groetzinger from SeatGeek.com told Time Magazine that prices for rivalry match-ups drop significantly from when they first go on sale. So if you can wait long enough you might be in luck. If your team has already played a bunch of games at home, you're likely to find cheaper tickets for the next few home games as prices drop as teams get deeper into home games. Finally, look out for games with lesser opponents in larger venues, along with games featuring divisional opponents your team plays more often as they are unlikely to sell out are also more affordable
It Matters Where Your Team Plays and Whether They are a Winner
Whether or not your team is headed to the playoffs affects ticket prices greatly. Basement-dwelling teams are much more affordable than those at the top of their conference. But beware — the market a team plays in can also affect ticket prices. For example, The Toronto Maple Leafs haven't made the playoffs in years, but they play for a hockey-loving city, which ensures they have the most expensive tickets in the league ($631.13) win or lose, so check ticket prices in markets where interest is lower.