If a rain storm catches Frankie MacDonald's attention, you know there's something to worry about.
Canada's most passionate amateur weatherman posted a video on YouTube last Thursday warning people in Metro Vancouver to prepare for a "major storm" headed for the region this week.
Environment Canada has forecast "an incredible series of storms" that will bring an "extraordinary" amount of rain to the the area starting on Monday evening and lasting three or four days.
"Don't open up your umbrella or your umbrella will get broken!" says Frankie from Sydney, N.S.
"There's going to be very strong gusty winds. That's going to cause sideways rain. When you're going for a walk, don't walk through the puddles! Avoid the puddles when you're going for a walk!" he advises in his characteristic boisterous manner.
But his best advice is: "Order your pizzas and order your Chinese food! Buy cases of Pepsi and buy cases of Coke. Have your iPads charged, have your iPods charged, have your cellphones charged, have your laptops charged."
So ... who wants to split a pepperoni pizza?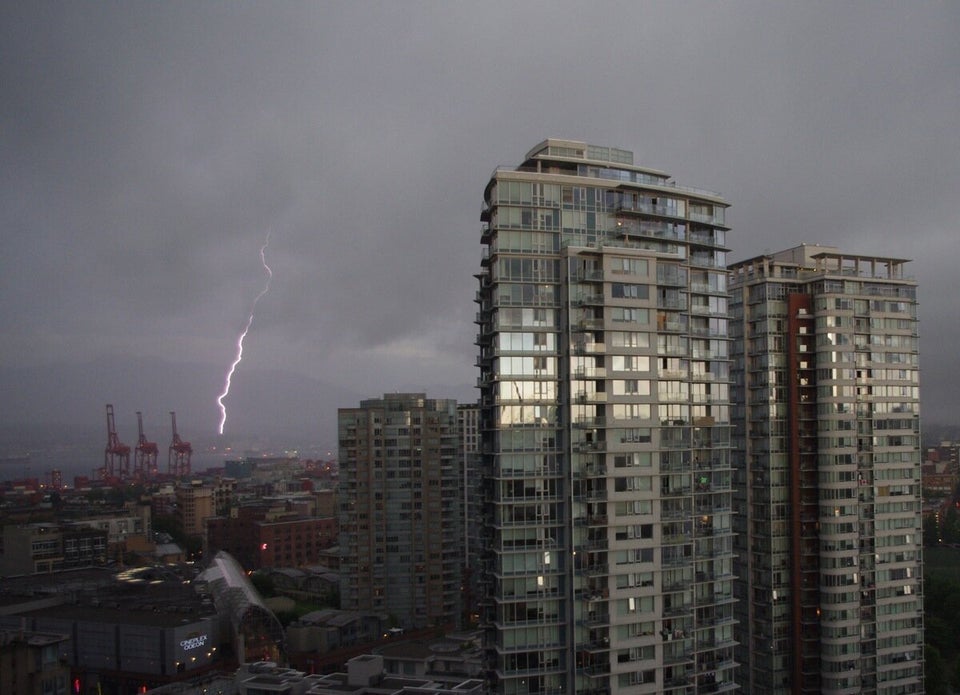 Vancouver Rain And Lightning Storm (Sept. 6, 2013)