On Monday night, there were two queens in the house at the Barclays Center in New York.
Although the duchess and her Beygency didn't sit beside each other (they sat across from each other, courtside), it was inevitable that style comparisons would be drawn.
Catherine sported a chic grey Tory Burch jacket over black skinny jeans and matching pumps, while Yonce went casual with a white and black print blouse, a black skirt and straight locks with a middle part.
Before they took their seats, Will and Kate posed with their hands on a basketball with NBA commissioner Adam Silver.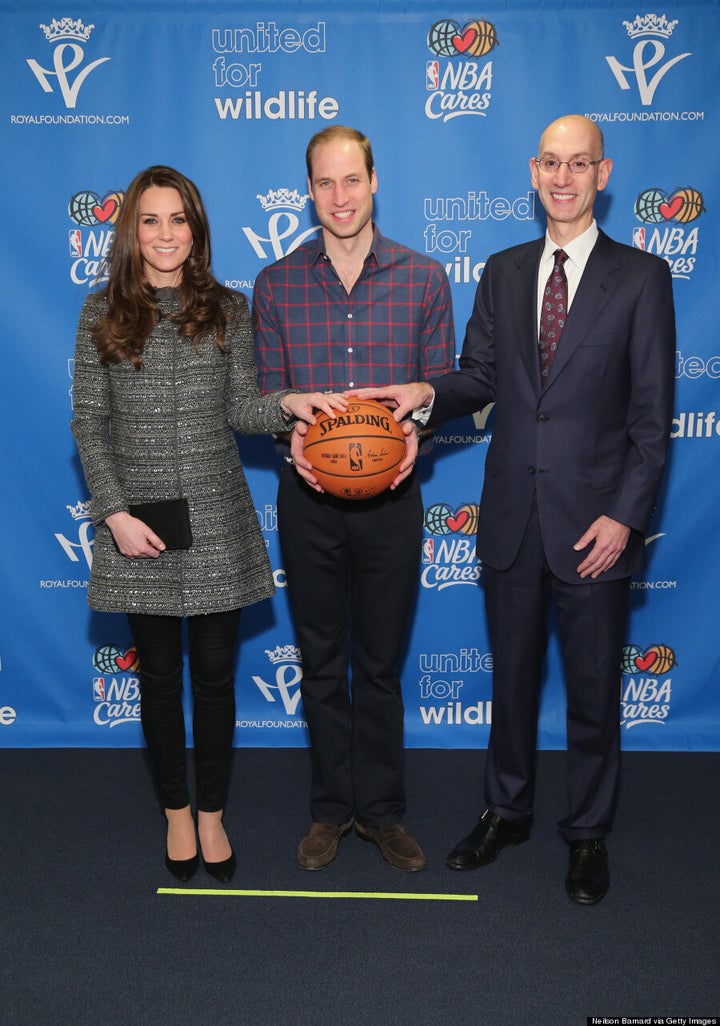 Here they are enjoying the game:
Look at how cute they are:
During a break in the game, Jay and Bey walked over to meet the royal couple.
The couple couldn't have been more excited to attend the game, even if they didn't know how to speak basketball lingo.
The Duke and Duchess attended a conservation reception with Chelsea and Hillary Clinton at the British Consul General's residence, where William made a speech about illegal wildlife trading.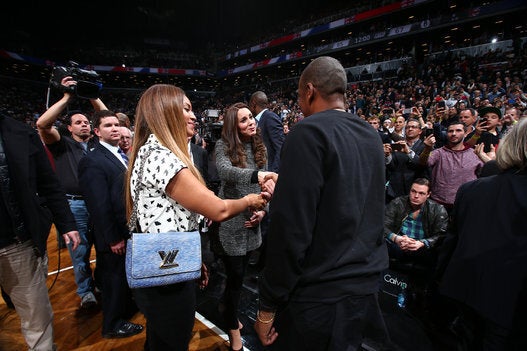 Kate Middleton, Prince William Meet Beyonce And Jay Z