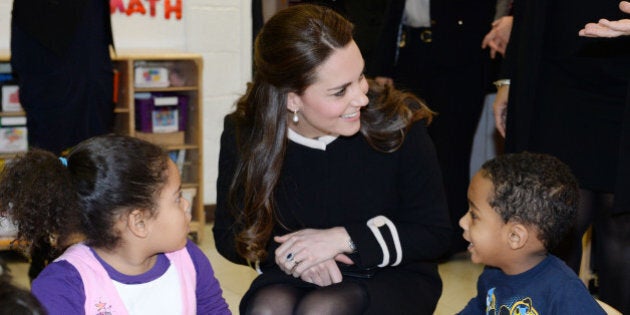 As you've no doubt heard by now, Prince William and his wife, Kate Middleton — okay, okay, Catherine, the Duchess of Cambridge, who is approximately five months pregnant with the couple's second child — are currently touring New York City and being swarmed by the media.
The good news about all of that coverage means that on the whole, we're able to see the royals taking part in their activities from every angle. Thus far, that's meant a trip to Washington D.C. for William (where, yes, he did hang out with President Obama), and a few charity-oriented events for Kate. Namely, ones with a whole bunch of adorable children.
Now if you, like us, are feeling a bit deprived of the Prince George pictures, we're here to console you with shots of Kate alongside kids at the Northside Center for Child Development in Harlem, plus others who just came out to see her. If, as rumour has it, they really believed she was the princess from "Frozen," we hope it was still worth their while.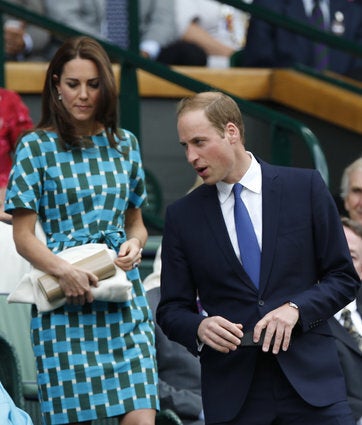 Kate Middleton's Best Outfits Of 2014