Only Urban Outfitters would throw a racist holiday party.
Jezebel received the flyer for the retailer's Christmas bash, which is taking place this week at corporate HQ in Philadelphia. Rather than invite employees to deck themselves out in sequins, the colour red or even Santa hats, the flyer requests that they dress up in South Asian garb, because nothing says the holidays like cultural appropriation.
Part of the flyer reads: "Time to break out your juttis, kurtas, turbans, saris, lehenga cholis and harem pants... Urbn Holiday Party Wednesday Dec. 10, 2014 6-9pm." The flyer also asks guests to donate clothing.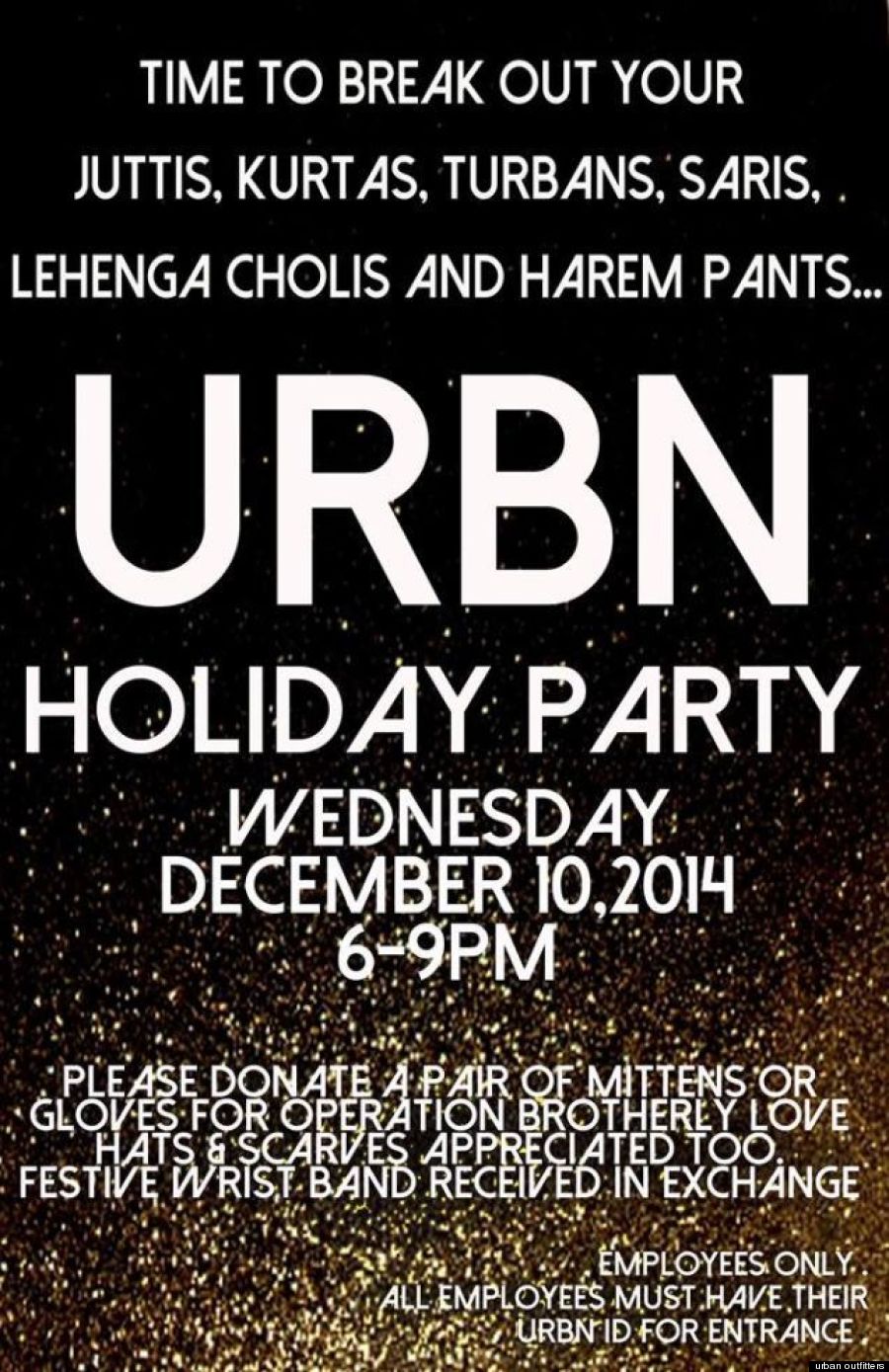 Using a culture as the theme for a Christmas party is pretty gross but then again, we shouldn't be surprised. After all, this is the company who sold Navajo-themed clothing and accessories and who offended the Irish with their t-shirts.
This year has seen plenty of blunders from the retailer—from their blood-spattered Kent State University sweatshirt to their "depression" t-shirt.
Frankly, we're surprised Urban Outfitters didn't ask their employees to sport their Ganesh socks.