Move over Angelina and Brad—Benedict Cumberbatch and Sophie Hunter are the new red carpet stars!
On Sunday, the newly engaged couple stepped out at the Moet British Independent Film Awards in London dressed to the nines—Benny, in an all-black suit and Sophie in a brown leather dress with a big collar and a pleated skirt. The 36-year-old theatre director paired her showstopping dress with a box clutch and black heels with gold toes.
Sophie was there to cheer on her fiancé, who was honoured with the Variety Award for his part in helping to "focus the international spotlight on the UK." After he accepted the award, the 38-year-old Brit gave a heartfelt speech.
"So no matter how lonely or scared or 'independent' I feel standing up here, there are legions of people who supported me to a point where I can just get up in the morning and do my job," Benedict said. "My home team: my mother and father and my fiancée Sophie. This belongs to all of you. Making you proud is a wonderful engine to do what I do."
The actor was also joined by his "The Imitation Game" co-star Keira Knightley, as well as "Sherlock" co-star Andrew Scott a.k.a. Moriarty, who was given the Best Supporting Actor award for his work in the film "Pride."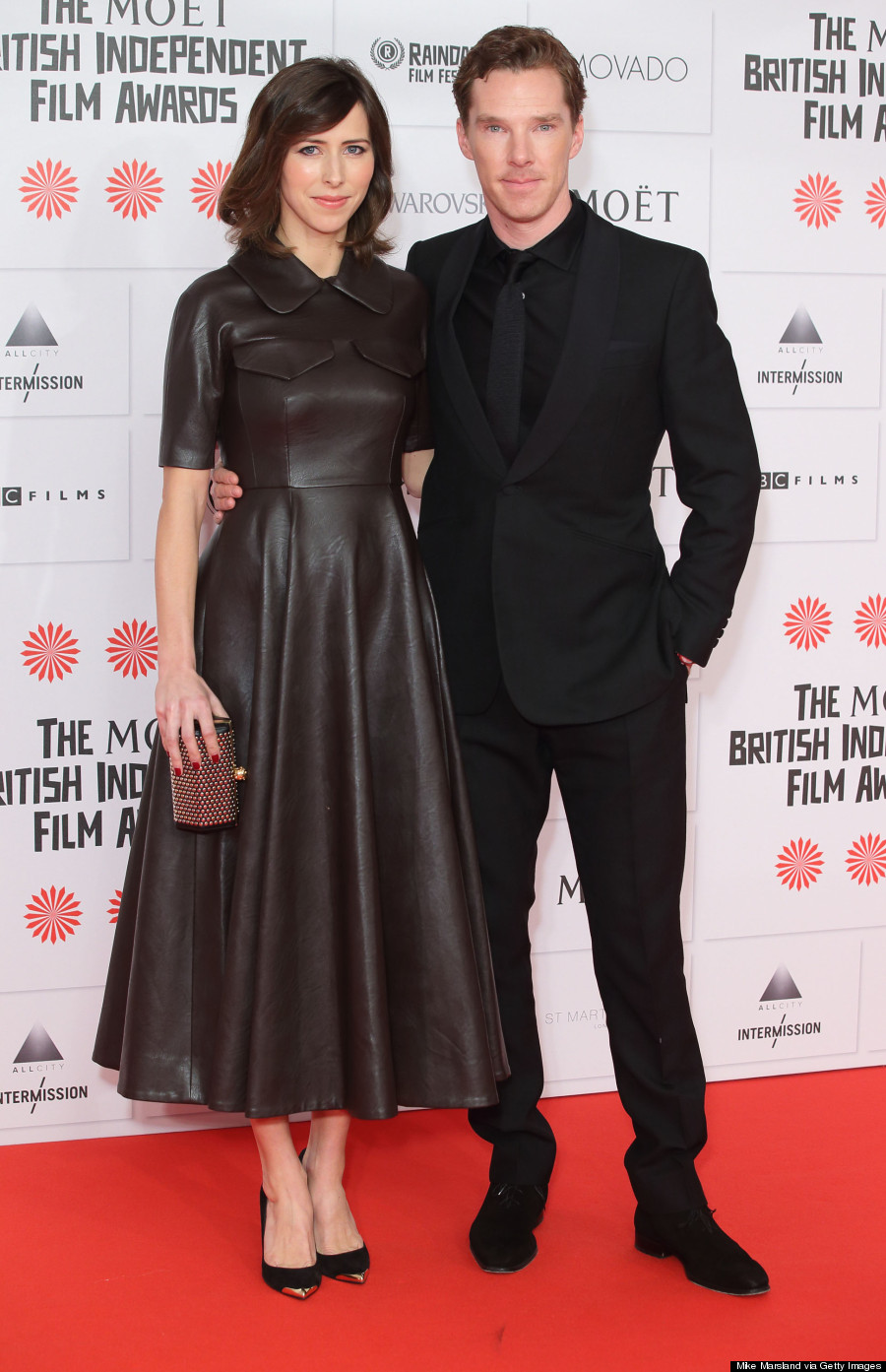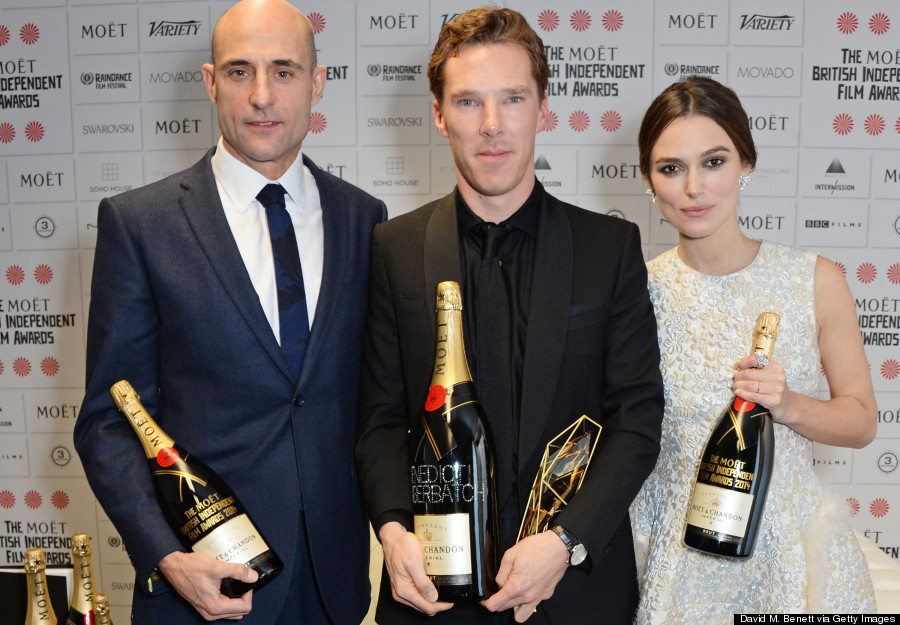 Also on HuffPost