Diamond Marshall, the young cancer patient who presented flowers to Prince William and Kate on their 2011 visit to Calgary, has passed away.
The Hockey Marathon for the Kids Facebook page shared the news of Marshall's passing Tuesday morning.
"Very sad news today. Diamond Marshall, the inspiration for the original Hockey Marathon, has passed away. During her short life, her courage was an inspiration to many. We'll miss you, Diamond."
The young girl was just six-years-old when she made international headlines after she was chosen to greet William and Kate on the airport tarmac with a bouquet of flowers.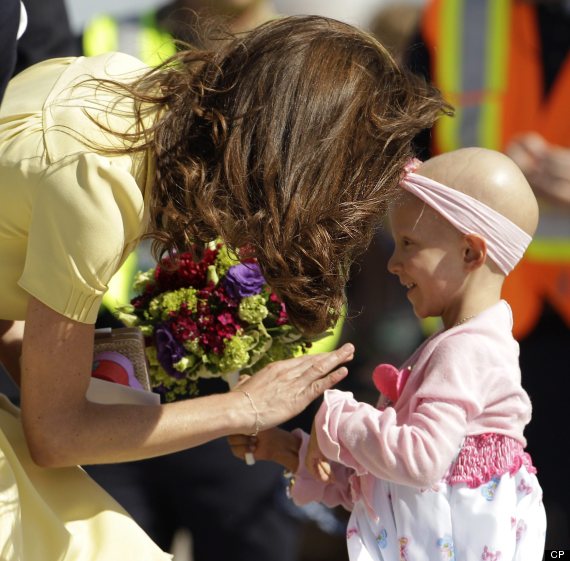 But before she could hand over the flowers, she threw her arms around the Duchess, in a touching moment of spontaneity.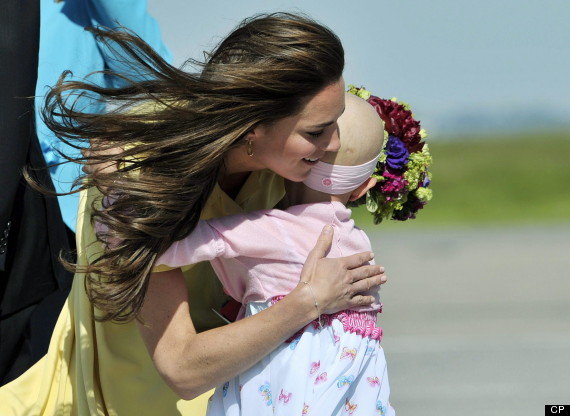 Marshall battled a rare form of adrenal cancer and had asked the Children's Wish Foundation if it was possible to meet a real princess. Soon after, she was invited by the Alberta Office of the Lieutenant Governor to meet the Duke and Duchess of Cambridge.
A Buckingham Palace official told the Calgary Sun the royal couple "were sad to learn" of Marshall's passing.