If you want to ensure your sheep is easy to find, put a Christmas sweater on him.
An Omaha family is grateful this holiday season, after their missing sheep Gage was spotted wandering around the city's streets wearing a festive outfit.
His owners believe Gage wandered off their property, but they didn't notice he was missing until Monday.
The Nebraska Humane Society took him in and the story of the lost sheep quickly went viral. A friend of the family saw a photo on the Humane Society's Facebook page, and Gage was soon home with his owners.
Darwin was taken from his owner, Yasmin Nakhuda, and sent to an animal sanctuary just outside of Toronto.
Watch the video above to see not-so-little Gage in action.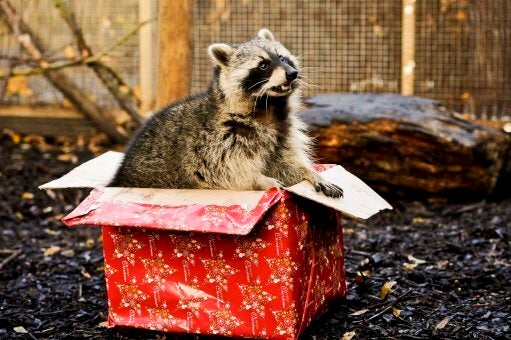 30 animals doing Christmas right