We might as well start calling it "Clonemas."
A die-hard "Orphan Black" fan on Tumblr has created a rendition of Leonardo da Vinci's The Last Supper, comprised solely of the cast of the sci-fi show.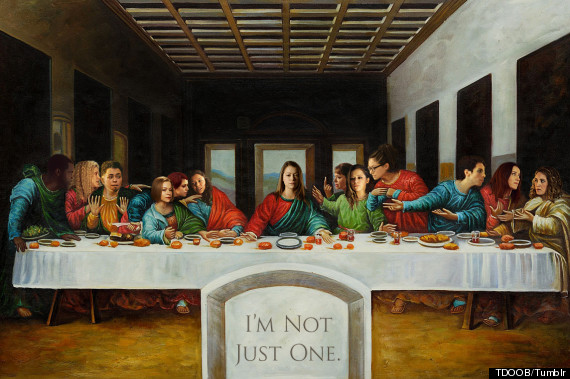 (Click for full-sized image)
As you can see, the majority of the participants in the recreation are depicted by series star Tatiana Maslany, who was nominated for a Screen Actors' Guild Award for her performance(s) on "Orphan Black."
The super-popular clone show will be returning to Space in Canada (and BBC America in the U.S.) for a third season, slated to start up at some point in 2015. "Orphan Black" Season 3 is currently in production in Toronto.