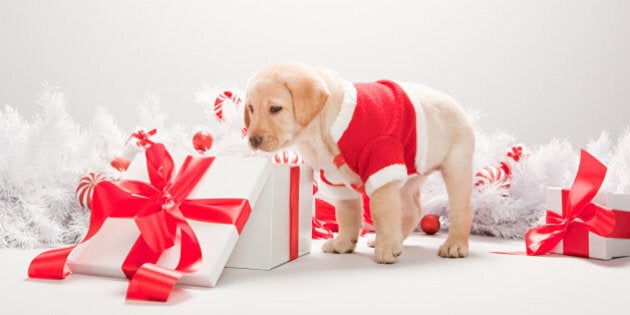 Just when you think you couldn't give your dog or cat any more love, Christmas comes around, and you realize there's a whole new way to demonstrate your affection.
Let's face it — there are few people as deserving of presents in your life as your adorable pet, thanks to all the unconditional love they bestow on you year round. So in addition to the love and care you shower on them, it's time to spoil them.
And no, we're not talking about getting them the things that makes you happy — you know, like those silly dog-sized glasses or a pretty collar that reveals your designer instincts.
Instead, we took a look at things from a pet's point of view (which, by the way, you can literally do with this gadget). Here are 25 gifts that will help your pet finally understand why it was worth learning to beg.