She's known for her titillating outfits, but Ariana Grande outdid herself at the 2014 Jingle Ball.
On Wednesday, the 21-year-old "Problem" singer performed on stage wearing a sexy white sequin bra top and high-waisted underwear with a lace embellishment. The songstress completed her outfit with her signature cat ears, white pumps and furry wristbands.
It's been a busy holiday season for the rising star; the highlight being her performance at the 2014 Victoria's Secret Fashion Show, where she had the most hilarious reaction after being hit by a model's angel wing. (The segment was cut out from the broadcast.)
The brunette beauty also taped a Christmas special for Disney this week, where she was rumoured to be a bit of a demanding diva, asking to be carried when she didn't feel like walking.
Well, we wouldn't want to walk in those high heels either!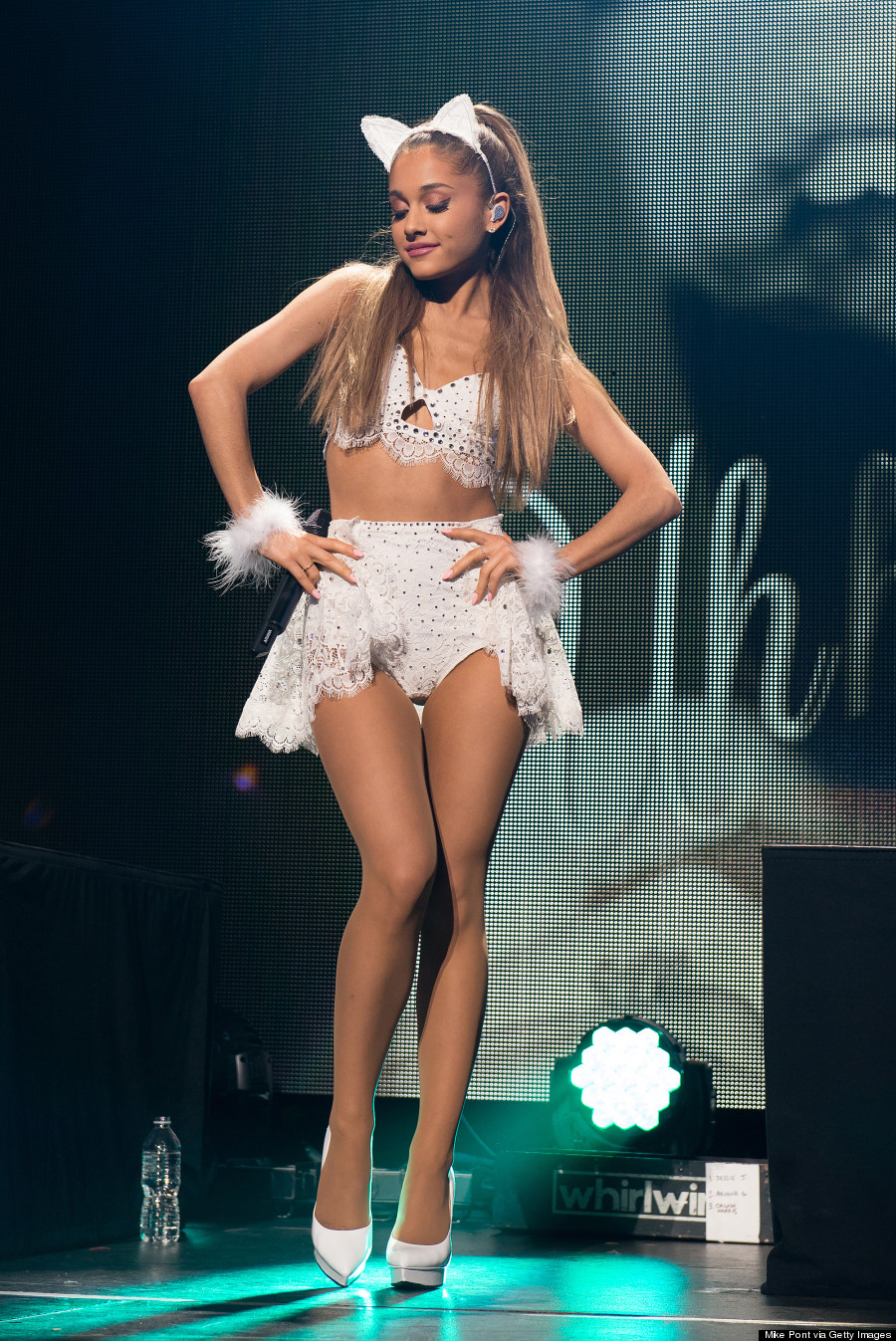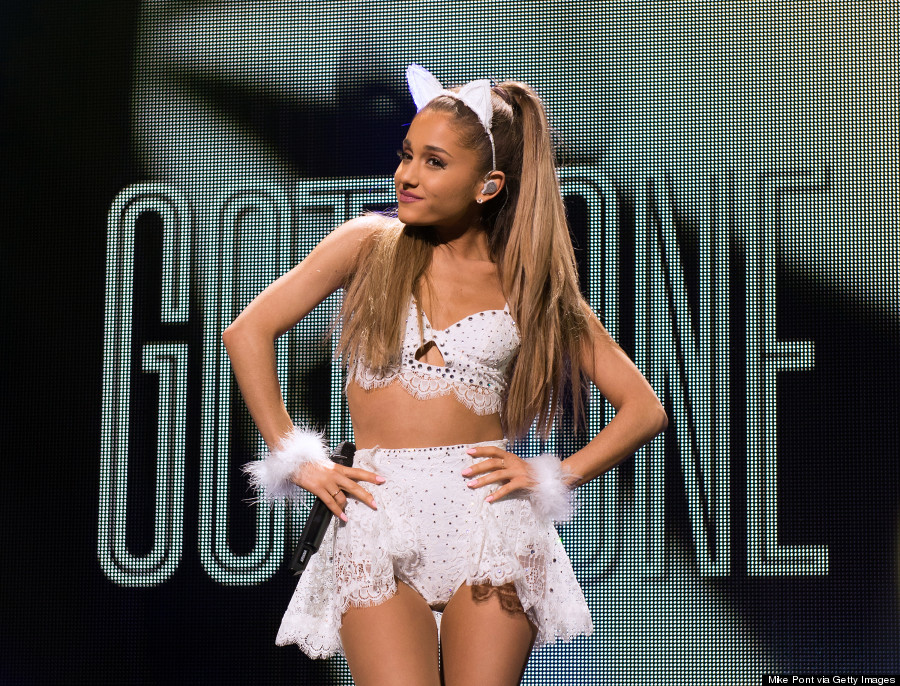 Also on HuffPost