Winter is coming.
And though many Canadians dread it ...
Some incredible things can happen.
Like a frozen water sprinkler.
Or water guns filled with ice.
Or boiling water turning into an icy cloud.
And windrows ...
McPhillips Snow Dump the windrow king. Compare this week with late March 2013. http://t.co/nVTF5N1j8l @CBCWpgTraffic pic.twitter.com/GFJEVgPdFr

— Darin Kachanoski (@DarinKachanoski) January 30, 2014
Which suck big time.
@townofoakville shout out to #snowplow driver for clearing my #snow#windrow this morning #RandomActsOfKindnesspic.twitter.com/TDWYuH1Oy3

— Mark Caskenette (@MarkCaskenette) December 15, 2013
You can skate on a frozen street ...
Or play shinny in hockey heaven.
You can fix yourself a cold drink ... with no effort at all.
Or just grab one out of the "fridge."
GENIUS. An Indus viewer sent in a photo of a snow packed doorway used as a beer fridge. #yyc#Calgarypic.twitter.com/kFaoM9ssW8

— CTV - David Spence (@CTVdavidspence) December 4, 2013
Our whistler beer fridge! pic.twitter.com/Zx2gMlPw

— Jordan Varley (@JVAR_12) December 27, 2012
You can build the coolest DJ booth ...
Or you can be shaken by an ice quake.
You can blow bubbles of ice ...
Or see them come up under the surface of Lake Abraham: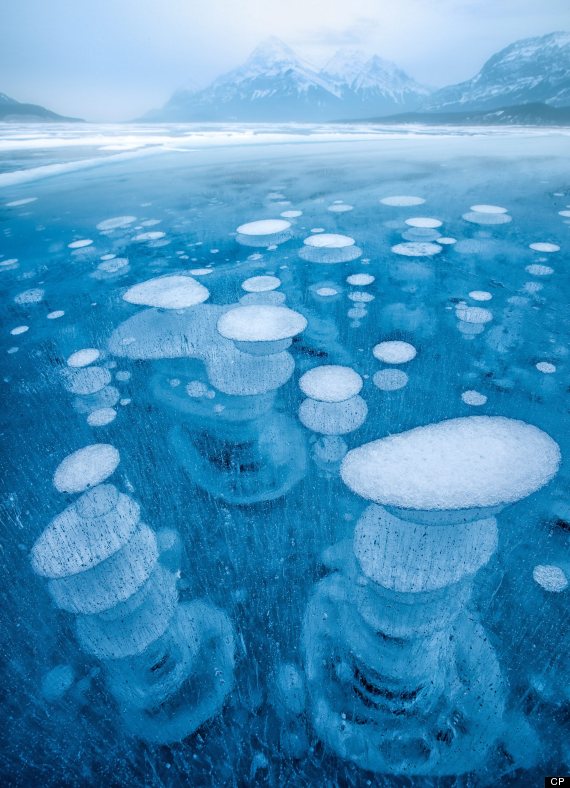 You can run up lots of kilometres without travelling very far.
You can be a fish out of icy water.
You can sleep in an ice hotel.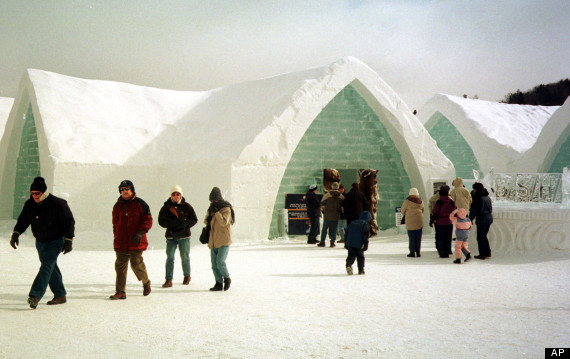 And as the winter ends, you can watch a river form outside your home.
Who knows, we might see more icy miracles this year!
So cheer up, Canadians, and have a happy winter!
Like Us On Facebook

Follow Us On Twitter

ALSO ON HUFFPOST: