And this is why we love Olivia Munn.
"The Newroom" actress appeared on David Letterman this week and had a bit of a wardrobe malfunction thanks to her leather skirt which was sliding up her legs, nearly revealing her crotch because of the thigh-high slit.
Rather than moan about it, the 34-year-old played it off beautifully, showing her mock horror and embarrassment to the audience and adjusting her skirt like a pro.
Start at the 30 second point:
She also had a good sense of humour about it, tweeting:
Note to self: No more high-slit skirts. 😶

— oliviamunn (@oliviamunn) December 10, 2014
The style snafu didn't stop her from rocking an orange Valentino frock on Wednesday night at the designer's first couture show in New York. Paired with a butterfly clutch and studded heels, the 34-year-old nailed her accessories.
Even Olivia's hair and beauty look were on-point, with glossy orange lips and slicked back hair. Her attention to the details clearly paid off, as she got to sit beside Vogue editor-in-chief Anna Wintour and mingle with celebs such as James Marsden.
Lately, the brunette beauty has been killing it with her style savvy. Her recent looks include a stunning gold Lavin gown at the American Music Awards and a flirty red-and-white two piece.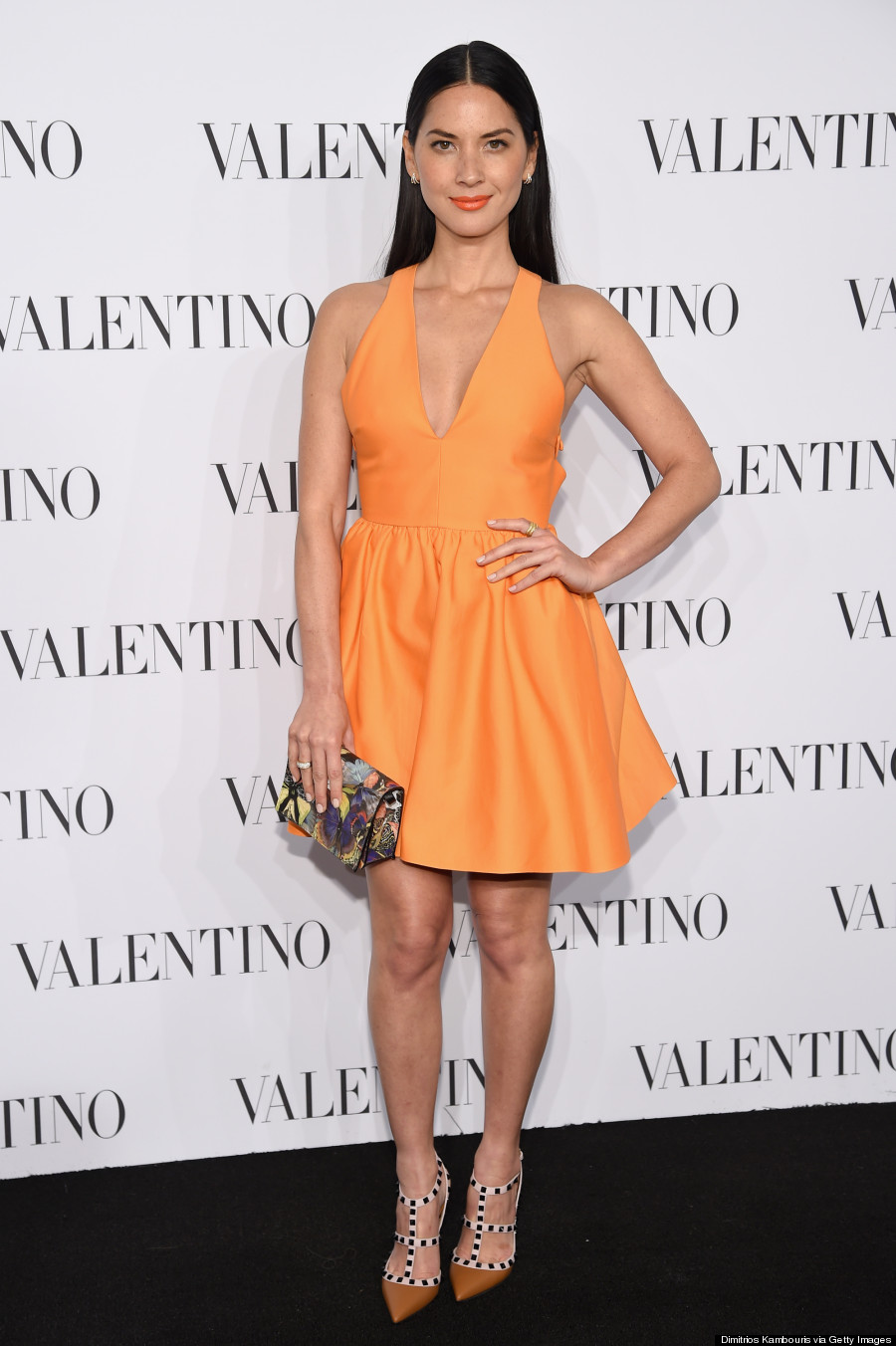 She's gorge: