Canada's government is experimenting with social media in new ways.
.@Canada's now on Twitter, eh! pic.twitter.com/OQAAYohuwL

— Canada (@Canada) November 26, 2014
It used Twitter to troll Russia.
Geography can be tough. Here's a guide for Russian soldiers who keep getting lost & 'accidentally' entering #Ukraine pic.twitter.com/RF3H4IXGSp

— Canada at NATO (@CanadaNATO) August 27, 2014
And Instagram to support Ukraine.
Second time's the charm ...
Foreign Affairs Minister John Baird is on the front line of its efforts.
His ministry is now using BuzzFeed lists to slam its enemies.
First, it took a shot at Iran over Internet freedom.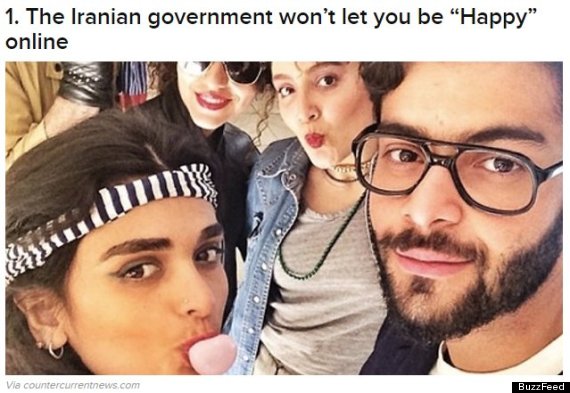 Then, it fired away at Russia over Ukraine.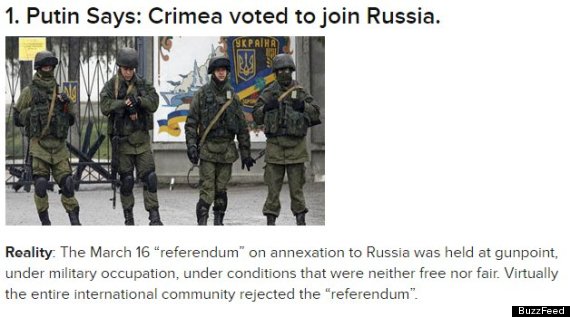 Important note: Foreign Affairs is a "Brand Publisher."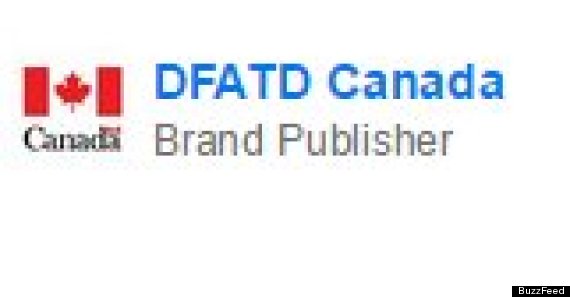 That means the ministry can post almost anything it wants.

And it's far from the first political body to use the site. The Canadian Tourism Commission made a list earlier this month.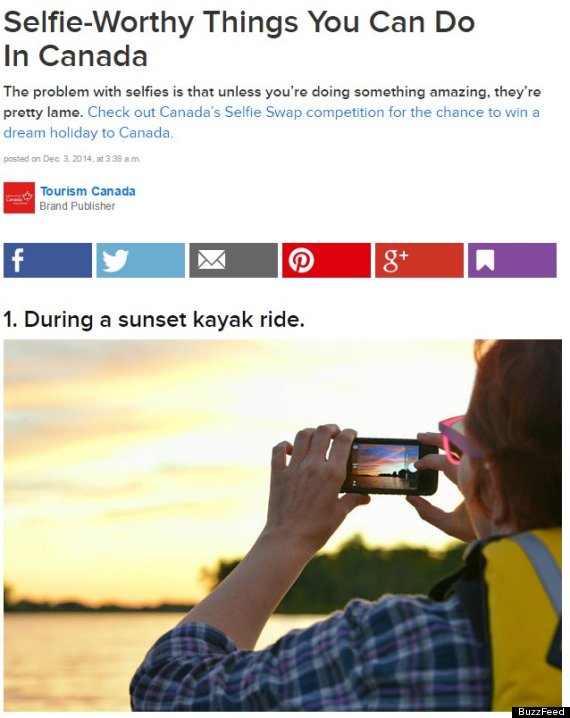 And the BC Liberal Party made one in May.
So list away, Canada! And don't forget to use lots of GIFs.
Like Us On Facebook

Follow Us On Twitter

ALSO ON HUFFPOST: