Somebody's been hitting the gym hard!
Britney Spears covers Women's Health magazine's January 2015 issue and girl looks ah-mazing.
The blond beauty—who recently celebrated her 33rd birthday—sports a black blazer over a neon strapless bikini, which shows off her ridiculously toned body.
Naturally, the mom-of-two admits that she's proud of her figure and reveals to the magazine how she obtained her fab bod. "Dancing is a great cardio workout," Brit told Women's Health. "Tough and fun at the same time."
The "Gimme More" singer gets a lot of dance time in her hectic schedule, which includes putting on a high-octane show at Planet Hollywood in Las Vegas every week.
But even Britney doesn't like to spend too much time at the gym. "I like my workouts to be effective in a short amount of time," she said. "I start with 20 minutes of intense cardio—usually running— move on to light free weights, body-weight exercises such as pushups, squats, and situps, then finish it off with a stretch."
Even though she looks fantastic, some critics are saying the crooner had a little bit of help from Photoshop on the cover.
The Mirror reports: "Whats more the mother-of-two's face appears to have been altered somewhat – in particular her nose which seems to have been trimmed in size."
Some fans weren't too pleased with the cover either. One Instagram follower noted, "Totally airbrushed n [SIC] photo shopped," while another wrote, "Too much Photoshop."
Photoshopped or not, we think Brit looks great.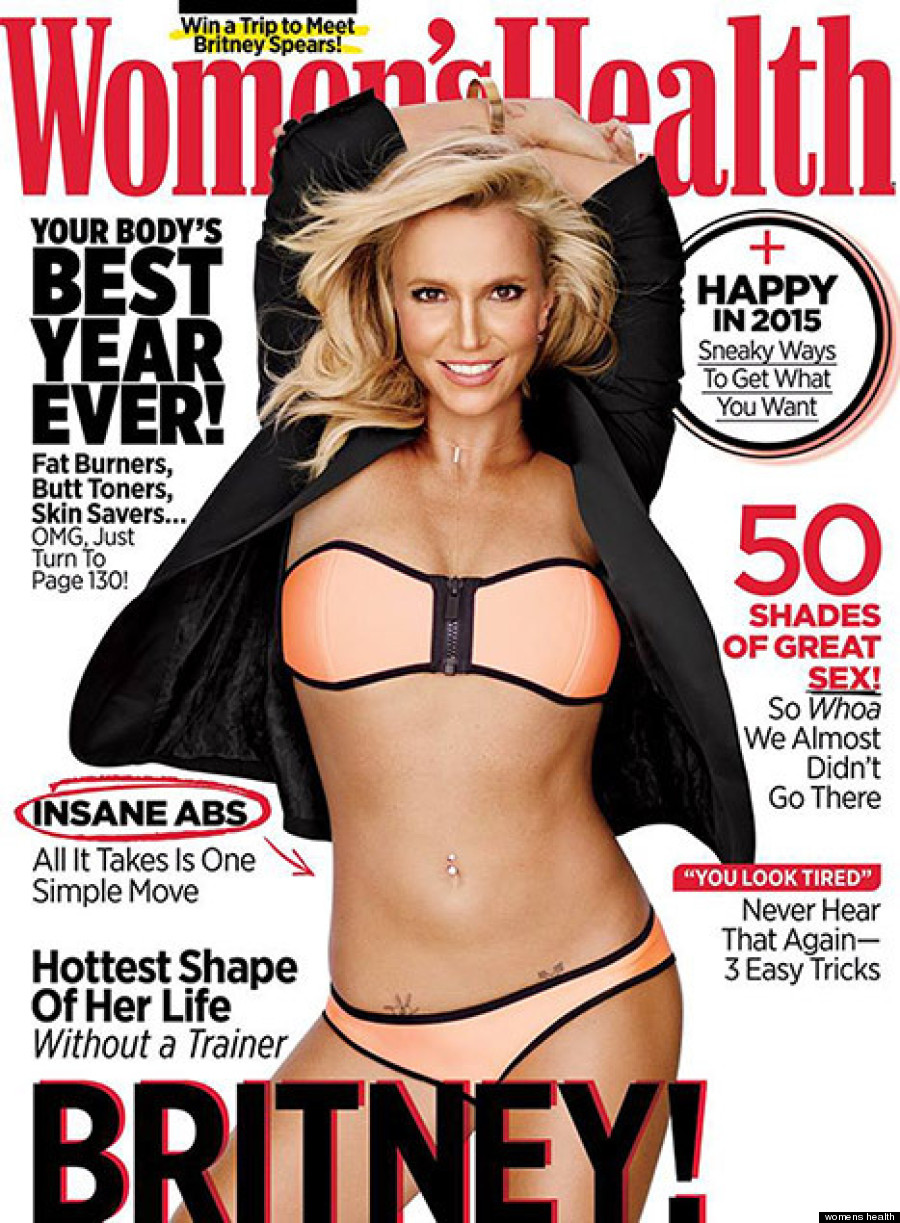 Also on HuffPost