Hanukkah begins today, and a San Francisco-based artist is marking the Jewish holiday with "Dr. Dreidel," a new toy that fuses hip hop and Judaism.
Hannah Rothstein's dreidel is just like any other — you can spin it around with the goal of winning prizes like money or candy.
(All photos via Hannah Rothstein, at hrothstein.com)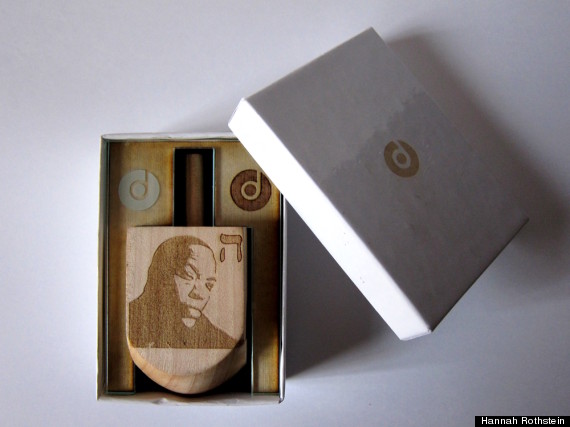 But the letters "Gimmel, Nun, Hey and Shin," an acronym for the phrase, "Nes gadol hayah sham" ("A great miracle happened here"), now take a new Dr. Dre-inspired twist, Rothstein explains on her website.
"Gimmel" means "take all;" but on this dreidel, Dre gives you a "thumbs-up."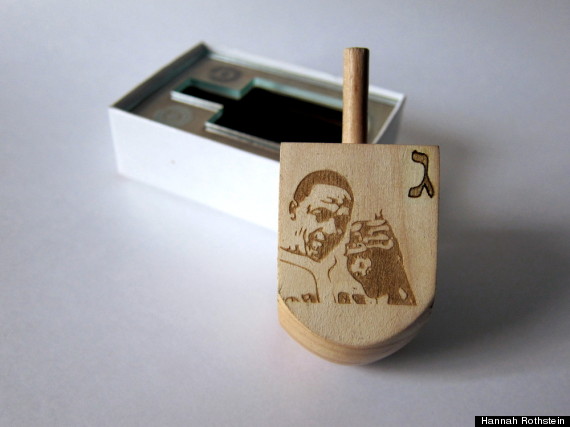 "Nun" means "nothing happens," the player gets squat. Hence Dre's bland expression.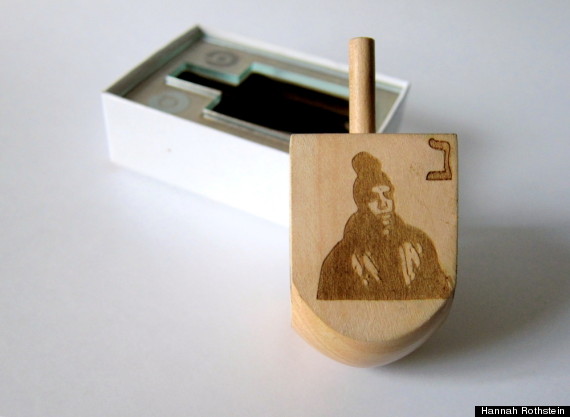 "Hay" means "take half," personified in a laser-etched image of Dre looking "mildly smug."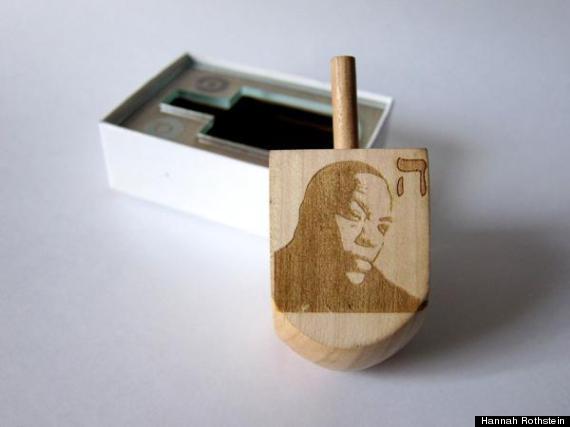 "Shin" means "put one in." If a player spins the toy and lands on this one, they have to put more money or candy into the pot. Dre, pointing a gun at his head, doesn't like this play.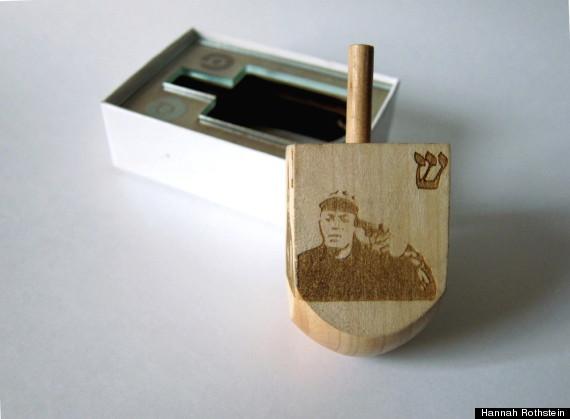 Rothstein created the dreidel "for its sheer hilarity and the love of puns."
"The more delight I can bring the world, the better," she told ABC News. "I want to be a fun-gineer."
And it's not the first time she's generated such enjoyable art that incorporates pop culture.
Earlier this year she created prints and flasks featuring comic book heroes.
Like Us On Facebook

Follow Us On Twitter

ALSO ON HUFFPOST: