Following the irrefutable success of a clever and effective anti-sexual assault campaign, Edmonton police have rolled out another set of ads, this time targetting bar patrons.
The "Make Your Move" campaign is meant to educate Edmontonians on ways they can help stop sexual violence – even as a witness or bystander.
The message is simple: look out for your friends and make sure everyone gets home safe.
"We want to encourage patrons to drop the 'it's none of my business attitude' and adopt a 'that could be my family or friend' approach, if they see someone who may need assistance," Staff Sgt. Shawna Grimes of the Edmonton Police Service (EPS) said in a press release.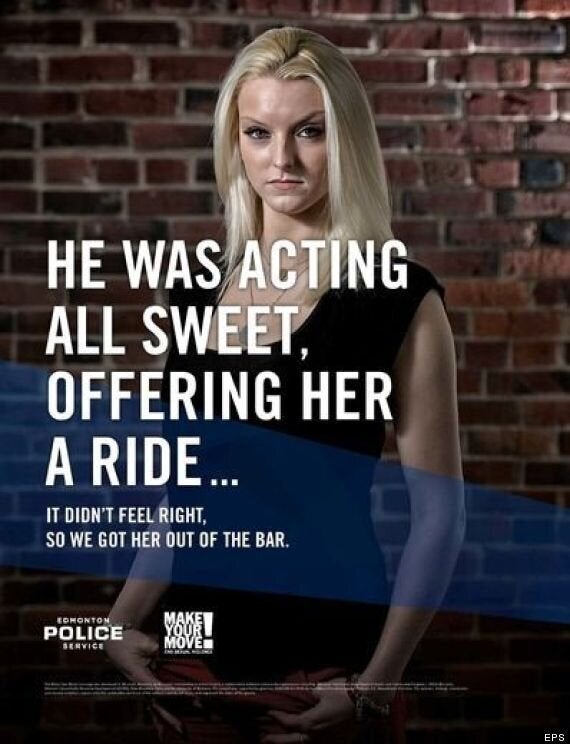 The campaign, according to Metro Edmonton, originated in Montana. The ads feature four designs, each one meant to capture the eye with a provocative statement and call-to-action.
So far in 2014, EPS has handled 374 sexual assault cases – compared to 337 cases in 2012 and 355 cases in 2013.
Grimes said the reason reported sexual assaults continue to climb in Alberta could be attributed to a number of factors.
"Hopefully part of it is education, and a number of these campaigns have come out. Events that have happened in the media that have generated discussions, helps encourage people to actually come forward and report, so we can see a spike in reporting because of that," she told Global News.
The ads will be featured in the washrooms of about 20 bars around Edmonton from Dec. 15 to Jan. 11.
Story continues after the slideshow: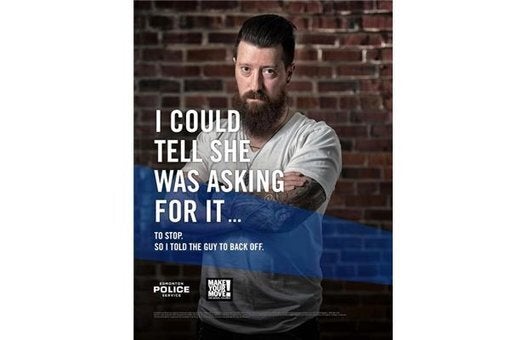 "Make Your Move: Campaign
EPS received worldwide attention after their provocative 2010 campaign, titled "Don't Be That Guy," was picked up by other law enforcement agencies and college campuses in recent years.