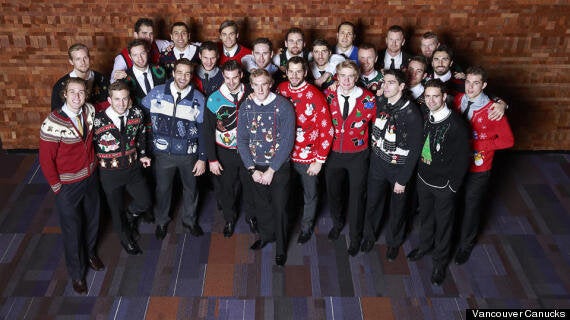 This year they doffed the sweaters in favour of — wait for it — kittens from the BC SPCA.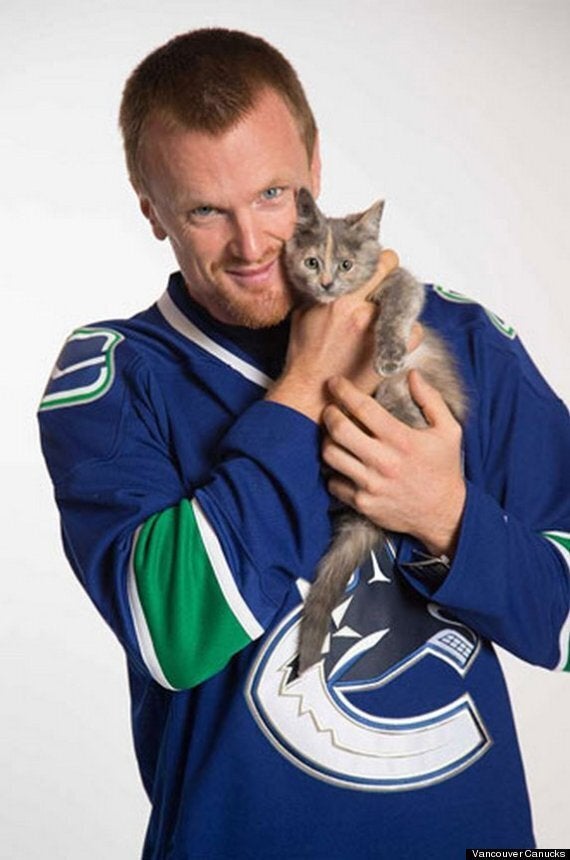 Players including captain Henrik Sedin, winger Alex Burrows, and defenseman Kevin Bieksa appear with their furry little friends in a series of adorable photos and a video on a special holiday site.
There is even a function where you can make your own cards that show the players getting comfy with the cats.
Our favourite? Alex Burrows looking smitten with a kitten in front of the northern lights.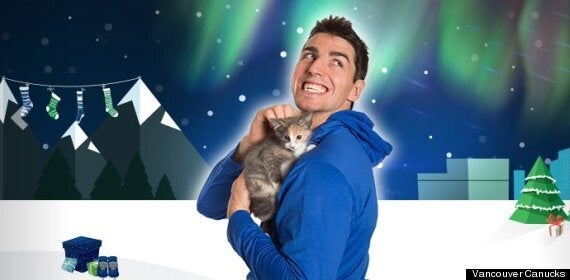 Check out the rest of the Vancouver Canucks' 2014 holiday photos... with KITTIES!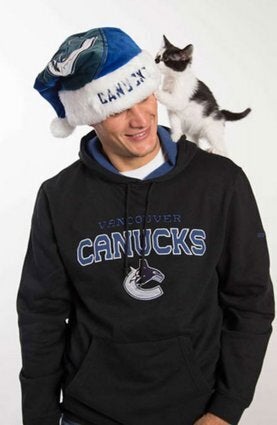 Vancouver Canucks Pose for Holiday Pictures with KITTENS