Over an 11-week sitting, which began Sept. 15 and wrapped up Dec. 12, just 10 government-proposed bills made it to the parliamentary finish line. Five of those were unfinished business from the previous session, which was prorogued by Prime Minister Stephen Harper in 2013.
Among the most contentious proposals to make what was ultimately a triumphant return appearance was C-13, which had been introduced in similar, if not identical form on two previous occasions (2009, 2010), when it was presented as an attempt to reconcile police powers with the latest technological advances.
Revamped and rebranded as a response to cyberbullying — and in particular, to the case of Nova Scotia teenager Rehtaeh Parsons — it included long-promised measures to assist police in dealing with what the bill described as 'online crimes', most notably broader powers to compel internet service providers to turn over subscriber data, including private communications.
Despite the very public misgivings articulated by no less an authority than the federal privacy commissioner, the bill received Royal Assent earlier this month.
Other warmed-over initiatives brought back and pushed through this session:
- Overhauling Canada's copyright and trademark laws to better combat counterfeit goods (C-8).
- Incorporating a laundry list of administrative changes related to airline security (C-3).
- Adding new penalties for trafficking in contraband tobacco (C-10).
- Implementing the Convention on Cluster Munitions (C-6).
Not everything on the House agenda was a re-run, of course.
With one eye fixed on the countdown clock triggered by last year's landmark Supreme Court ruling, the government shepherded a major rewrite of Canada's prostitution laws through Parliament in what was, at least by recent standards, near record time: Just six months from introduction to final approval.
As was the case with C-13, its progress was far from controversy-free.
At both the House and Senate justice committees, legal experts, sex workers and their advocates, and other concerned parties collectively delivered a dire warning on what would ensue from what they saw as a fundamental failure to address the concerns articulated by the court in its initial ruling. Namely, ensuring that the law not contribute to making sex work an unsafe occupation.
In contrast, the Conservatives' efforts to tighten the rules on reporting adverse drug reactions garnered near universal support. C-17, or "Vanessa's Law," was adopted by the House at third reading without the need for a recorded vote.
Also passed without a recorded vote was S-5, which will create the Nááts'ihch'oh National Park Reserve. It was supported by all parties, albeit with some grumbling from the opposition benches over cuts to Canada's park service.
The proposed Canada-Korea free-trade deal introduced in September, meanwhile, was opposed by just two MPs: Green Party Leader Elizabeth May and her caucus colleague, Bruce Hyer.
Finally, the now traditional fall omnibus budget bill made it through both houses in time to make it to Royal Assent.
On the private members' business front, May was one of a handful of MPs to successfully see a bill through to the end this fall.
Her roadmap for kickstarting a federal strategy for Lyme disease received Royal Assent, as did Conservative MP Dave Mackenzie's proposal to tighten the rules for escorted absences by inmates.
Earlier this fall, Gov. Gen. David Johnston signed off on backbench bids to celebrate National Hunting, Fishing and Trapping Heritage Day, Lincoln Alexander Day and National Health and Fitness Day, which were sponsored by Conservative MP Rick Norlock and Conservative Senators Don Meredith and Nancy Greene Raine, respectively.
Another late addition to the calendar was Pope John Paul II Day, which was championed in the Commons by Conservative MP Wladyslaw Lizon and given the nod by the Senate on Tuesday evening.
Also in the final batch of private members' bills to be put before Johnston for final approval:
- Conservative MP Rob Clarke's proposal to require First Nations communities to publish bylaws and other information.
- And Conservative MP Blaine Calkins' effort to ensure union registration and decertification votes are conducted via secret ballots.
When MPs get back to work in January, the first orders of business for what will likely be the last sustained burst of legislative activity before the next election will likely be the government's proposal to make it more difficult to set up InSite-style community-based safe injection centres, as well as the draft victims' bill of rights.
Conservative MP Michael Chong will also put his now considerably watered-down attempt to rebalance the political power structure to the House for a final vote, although the likelihood of it making it through the Senate before the lifespan of the 41st Parliament runs out seems slim.
There will, of course, also be a budget, which could drop any time between mid-February and the end of March, depending on just how much fine-tuning Finance Minister Joe Oliver does in the event that plummeting oil prices wreak havoc on his fiscal forecasts.
All told, MPs are slated to spend just over 15 weeks in the House between Jan. 26 and the schedule end of the sitting on June 23 — at which point the election campaign will undoubtedly, if unofficially, get underway.
(That is, unless the prime minister chooses to pull the plug this spring, which is still very much his exclusive prerogative to do, even under a fixed election date law.)
Given that relatively short time line, it's a good bet the government will be aiming to have a considerably longer list of legislative achievements to present to Canadians when they hit the hustings.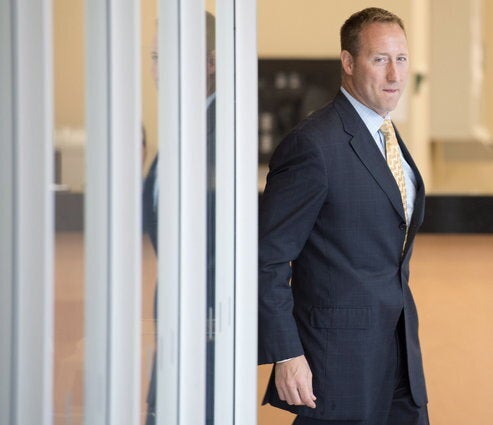 Understanding Bill C-36, Tories' Prostitution Bill