When you're a royal, the world of fashion is your oyster. Proof: Kate Middleton, who found herself in the spotlight when she married into the Windsor clan. Aside from getting the title the Duchess of Cambridge, she inadvertently became a fashion icon thanks to her classic and flattering outfits.
Now, detractors will say the mom plays it safe when it comes to her style but tell that to the thousands of fans who cause her outfits to sell out in mere minutes. Duchess Kate isn't exactly easy to miss in her luxe Max Mara coats, Alexander McQueen dresses and Jenny Packham gowns. She's well known for re-wearing outfits (*applause*) and is a fierce supporter of British fashion. Oh yes, and she also has no qualms about mixing it up with the commoners in high street labels like Zara.
Kate may not take style cues from Daphne Guinness but her clean, classic and tailored looks haven't steered her wrong. Here are the Duchess' best outfits she wore in 2014.
Catherine Walker Coat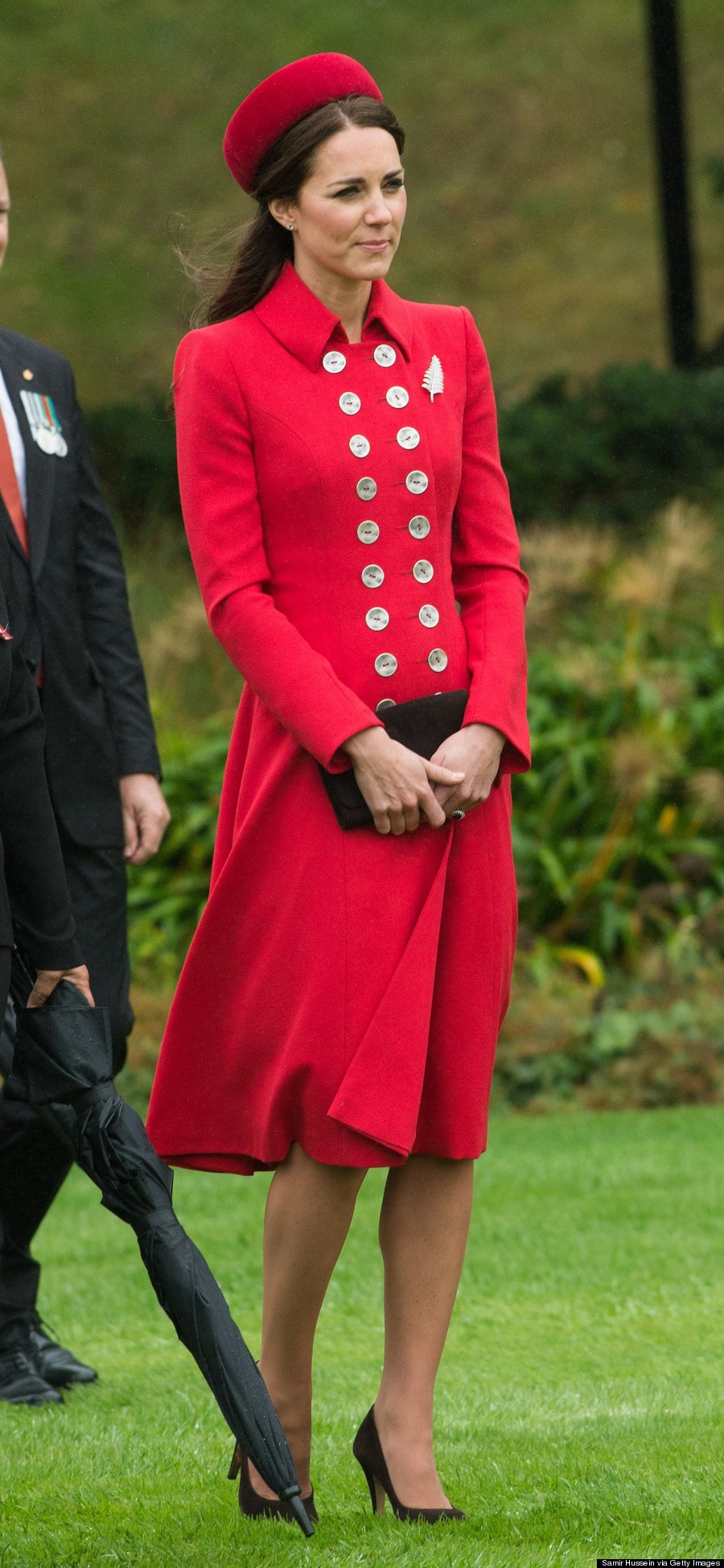 Middleton has a penchant for great wool coats. Case in point: this head-turning double-breasted red coat by London label Catherine Walker, which she wore to kick off the royal tour of Australia and New Zealand.
Emilia Wickstead Dress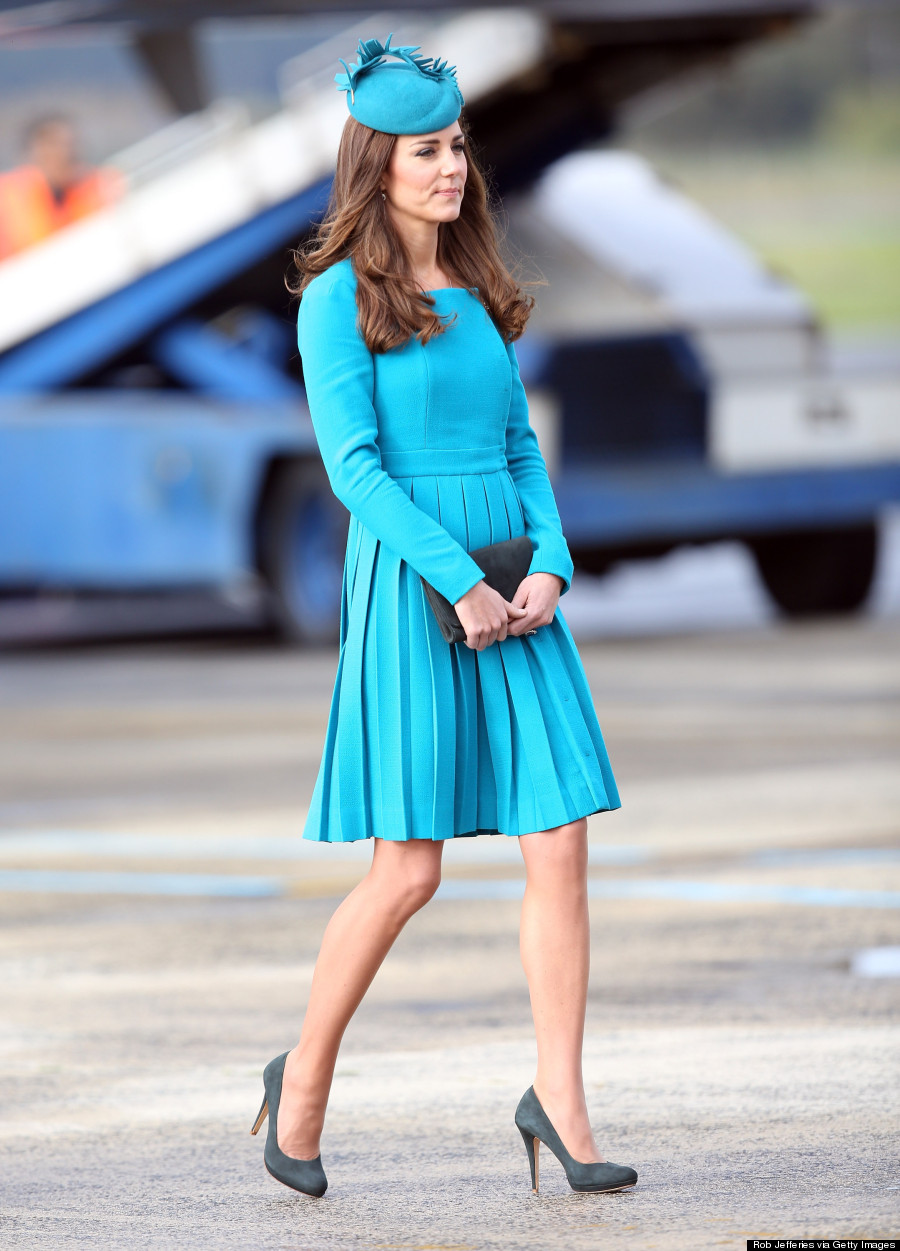 Another day, another bold pop of colour for the Duchess. While in New Zealand, Middleton stepped out in an aquamarine pleated dress designed by another London-based designer, Emilia Wickstead. Not surprisingly, the dress perfectly flattered her figure and the pleats added some visual interest.
Yellow Roksanda Illincic Dress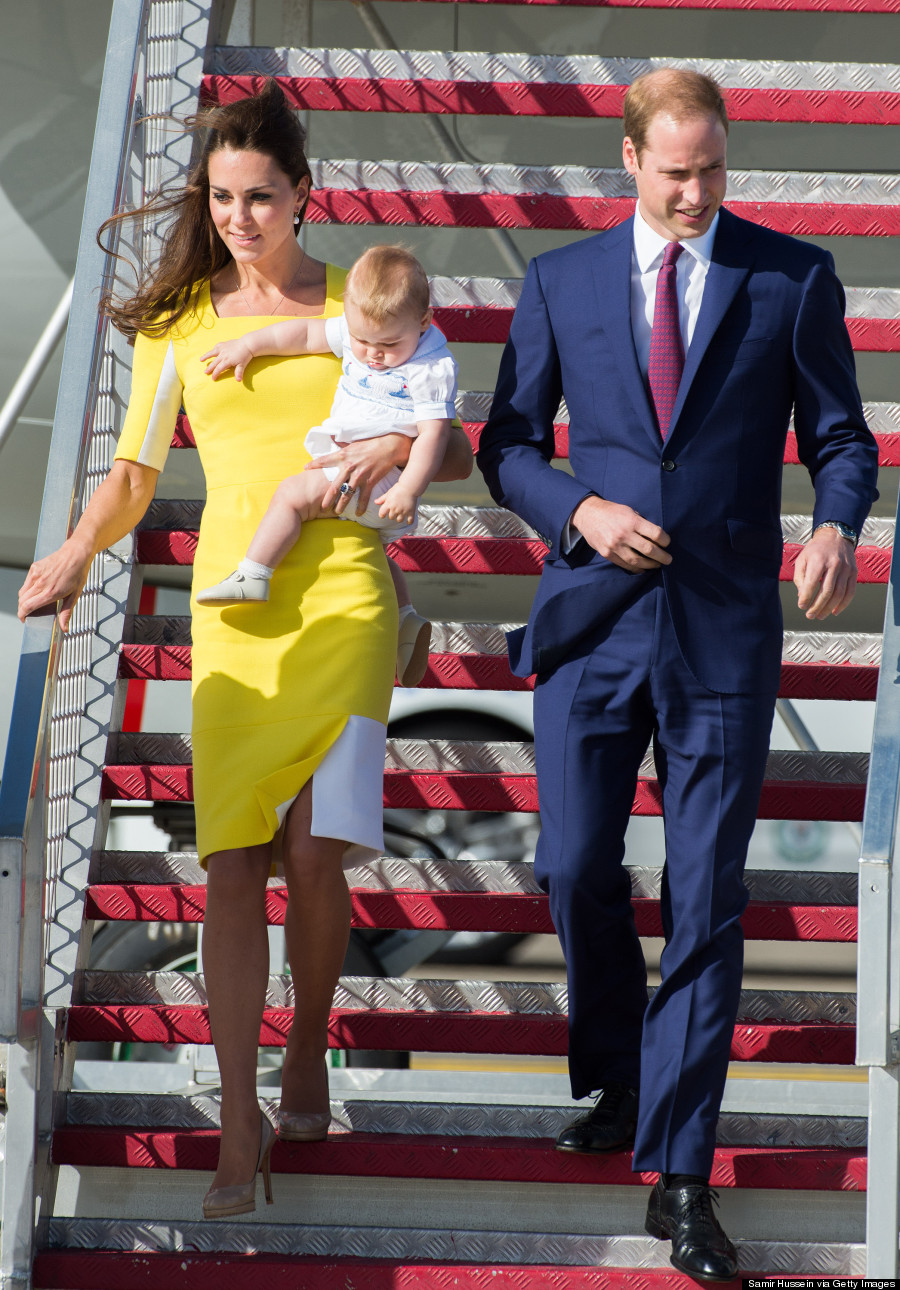 This gorgeous dress was one of our favourite looks Middleton wore this year, even though hubby Prince William said it made her look like a banana. We rarely spot her in yellow so it was a nice surprise to see the Duchess in this sunny shift by Roksanda Illincic, banana or no banana.
Lela Rose Dress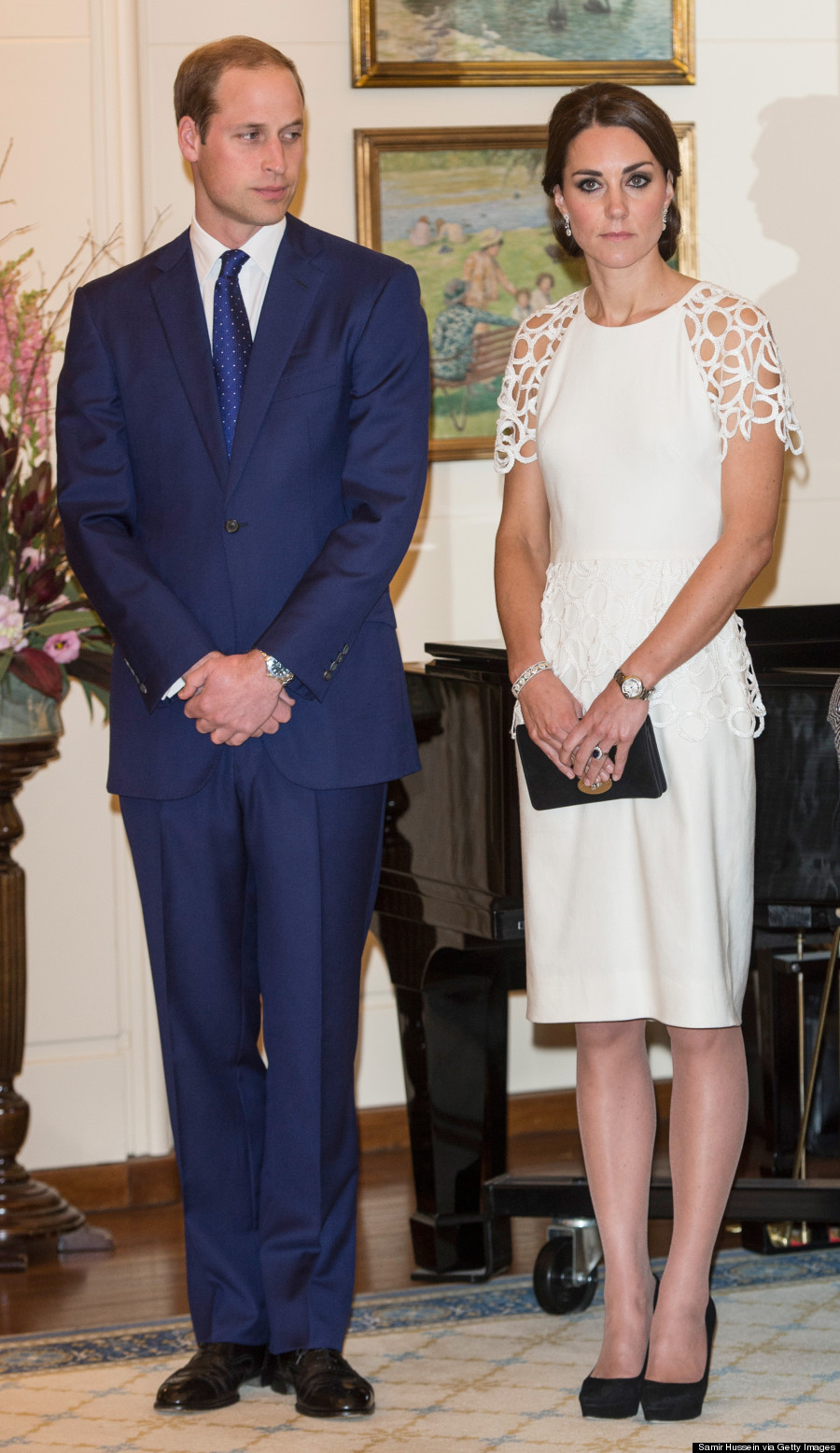 Kate appears to favour British designers (as you do) but every now and then she'll get a little wild and wear something produced by designers across the pond. For one of her last nights Down Under, she wore a lovely white cocktail dress by American designer Leila Rose.
Michael Kors Coat Dress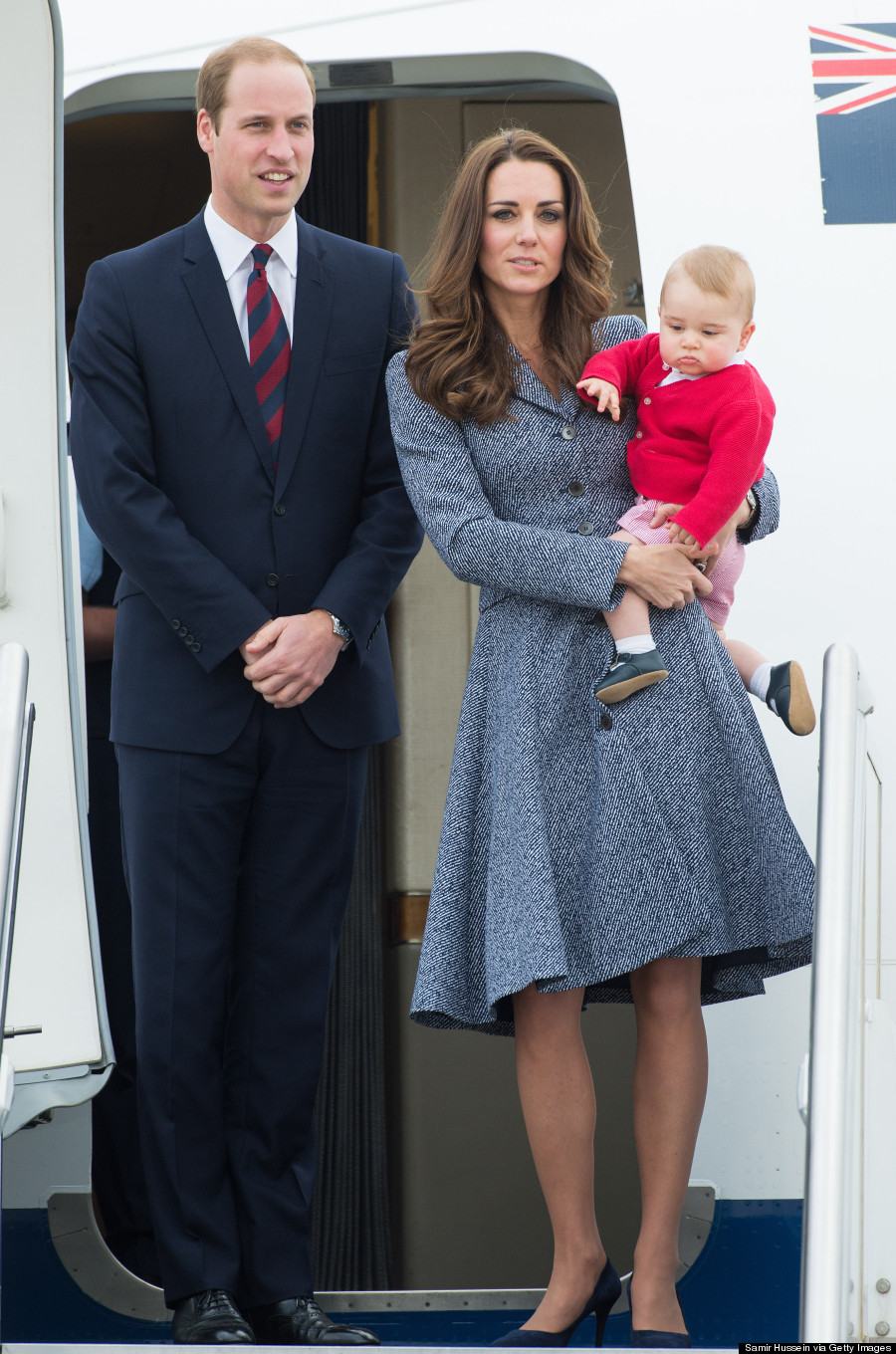 On the last day of her family's Australian tour, Kate once again impressed us with her collection of beautiful coats. This time Michael Kors had the honor of keeping Kate warm in a luxe A-line tweed dress coat in grey.
She also found a way to avoid hat head by removing her unique navy hat by Australian milliner Jonathan Howard without a hair out of place.
Alexander McQueen Skirt And Blouse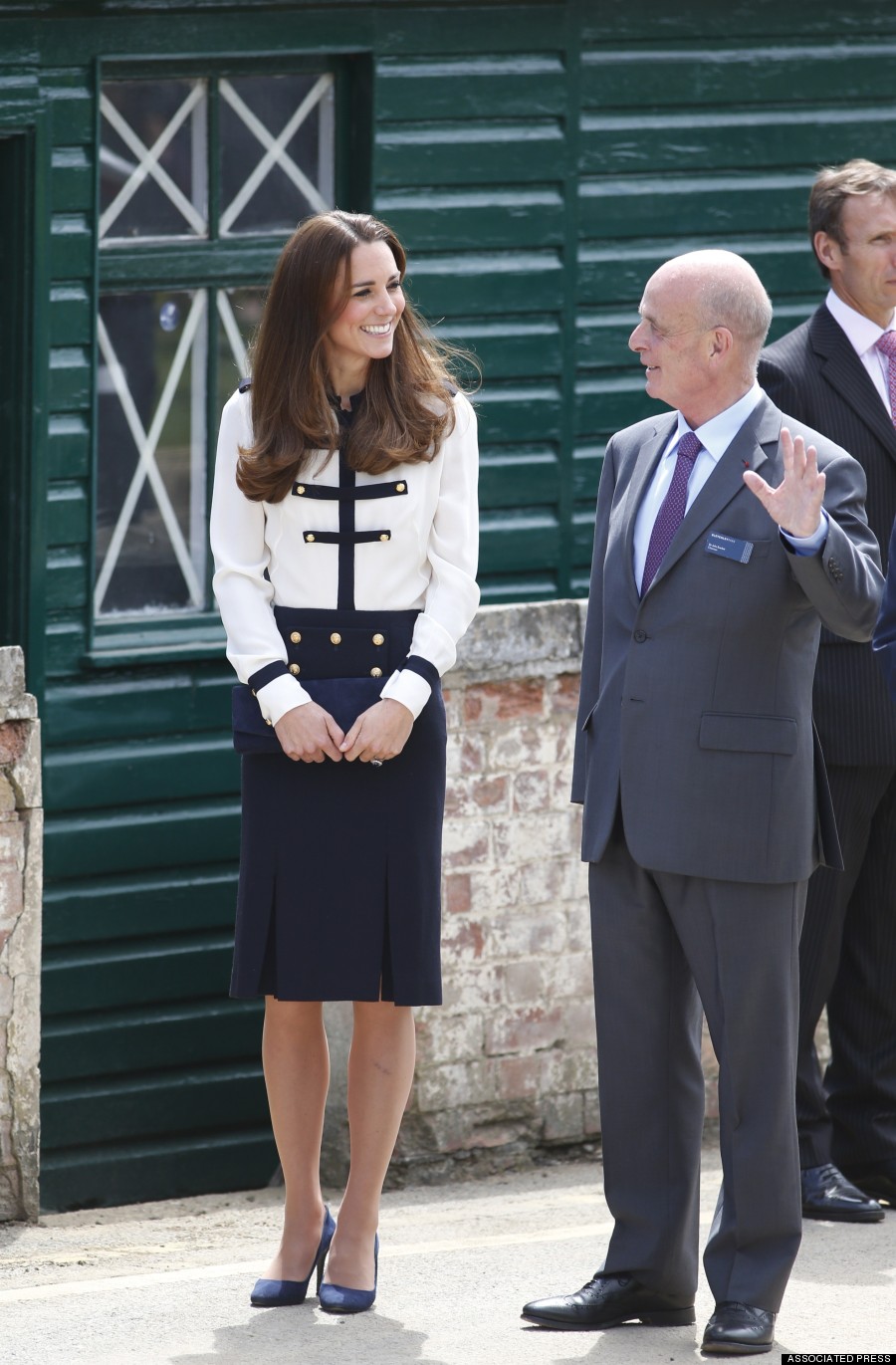 Kate's just a normal girl who repeats her outfits (just like us!). Well, she's not quite normal given her title but she definitely doesn't mind being seen in an outfit she's worn before. Think real hard back to 2011 and you might have a brief episode of déjà vu seeing Kate in a military-inspired skirt and blouse by Alexander McQueen. She recycled the popular outfit to reopen historic Bletchley Park this year.
Jenny Packham Gown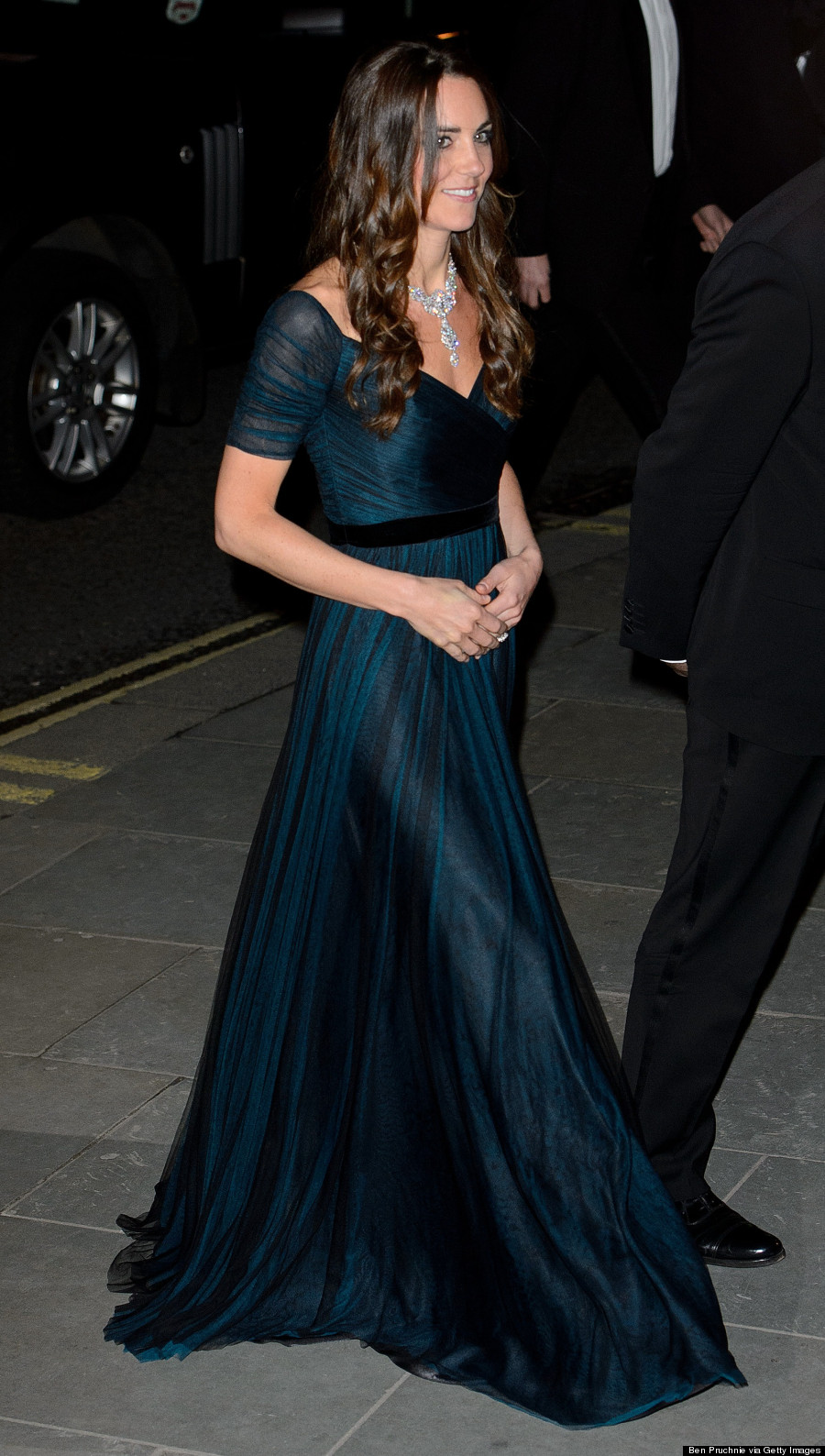 You're not a royal without having a deluge of black tie events to attend every year. One of Kate's best black tie looks came courtesy of Jenny Packham, who she wore to attend the National Portrait Gallery's gala event. Catherine wore the midnight blue silk tulle gown again at the St. Andrews University 600th anniversary dinner at the Met Museum in New York. Way to get your money's worth Kate!
Printed L.K Bennett Dress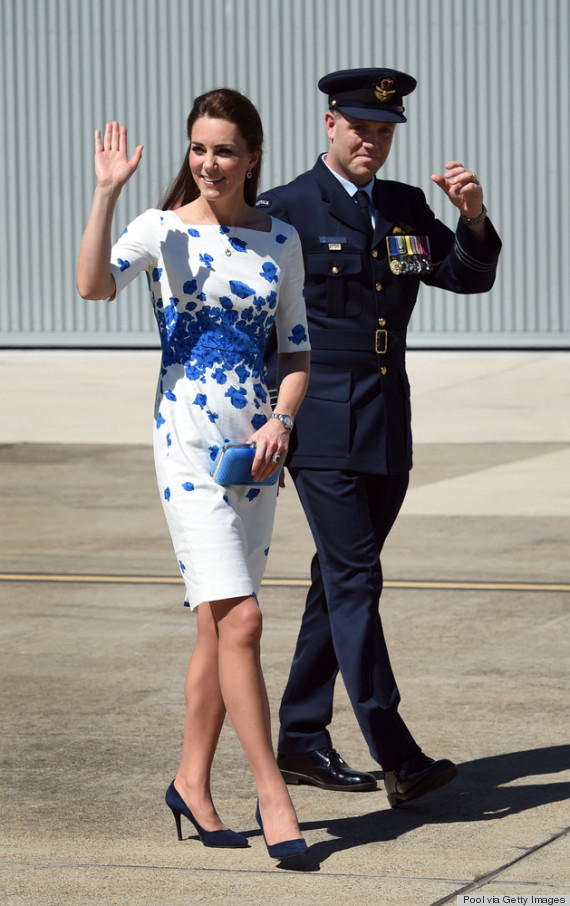 Kate loves a good print, so she must have adored the especially lovely floral-print frock by L.K Bennett, which she wore at the Royal Australian Air Force Base. She accessorized with navy suede pumps, a simple pair of drop earrings and an understated necklace.
Jenny Packham Powder Blue Wrap Dress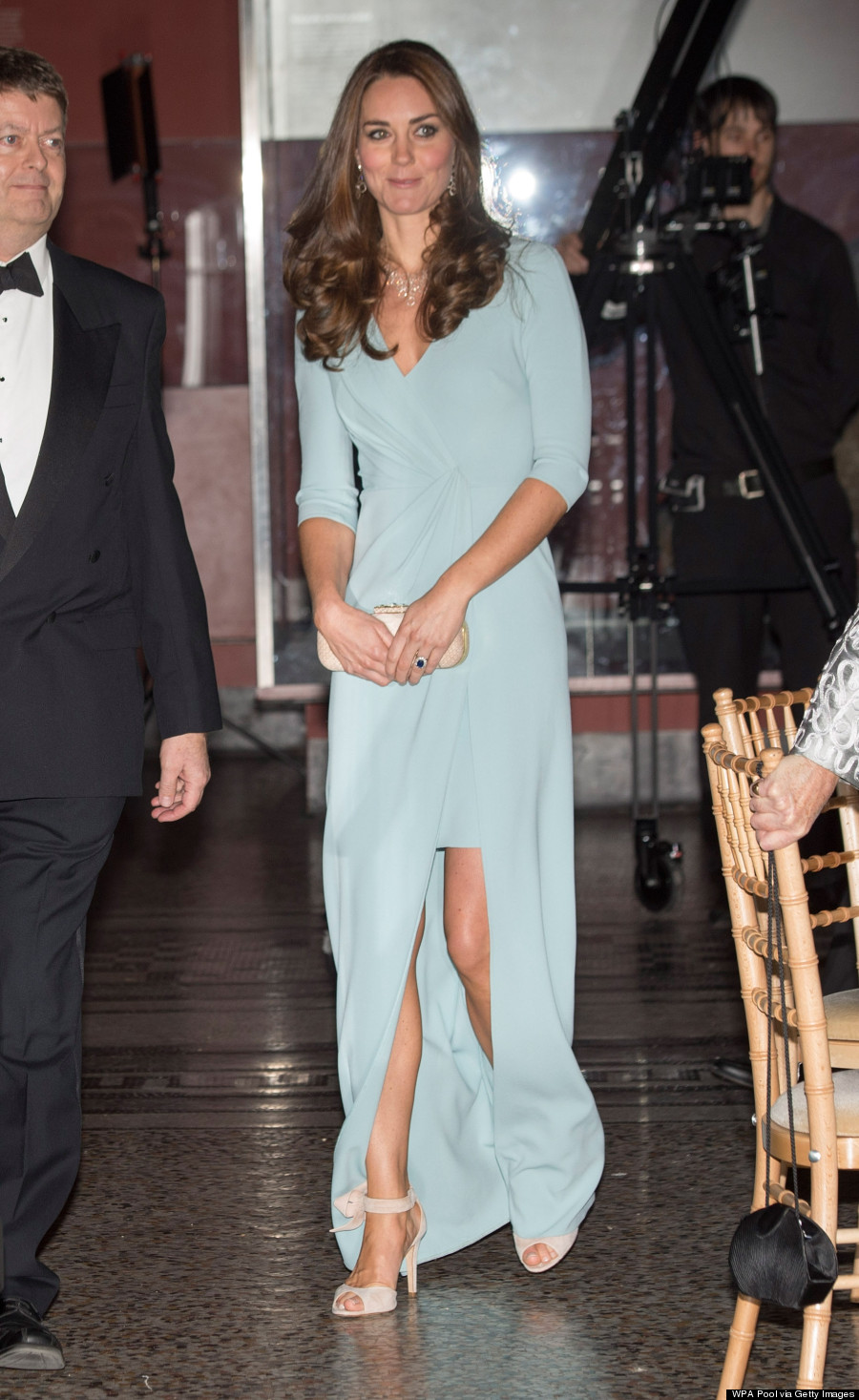 We suspect Kate chose this gorgeous wrap dress to hide her burgeoning baby bump, and she succeeded, as we didn't see a hint of Prince George's future sibling. Instead, we were collectively mesmerized by the powder blue floor length dress by Jenny Packham that showed off her lean legs.
Hobbs Polka-Dot Top & Jenny Packham Skirt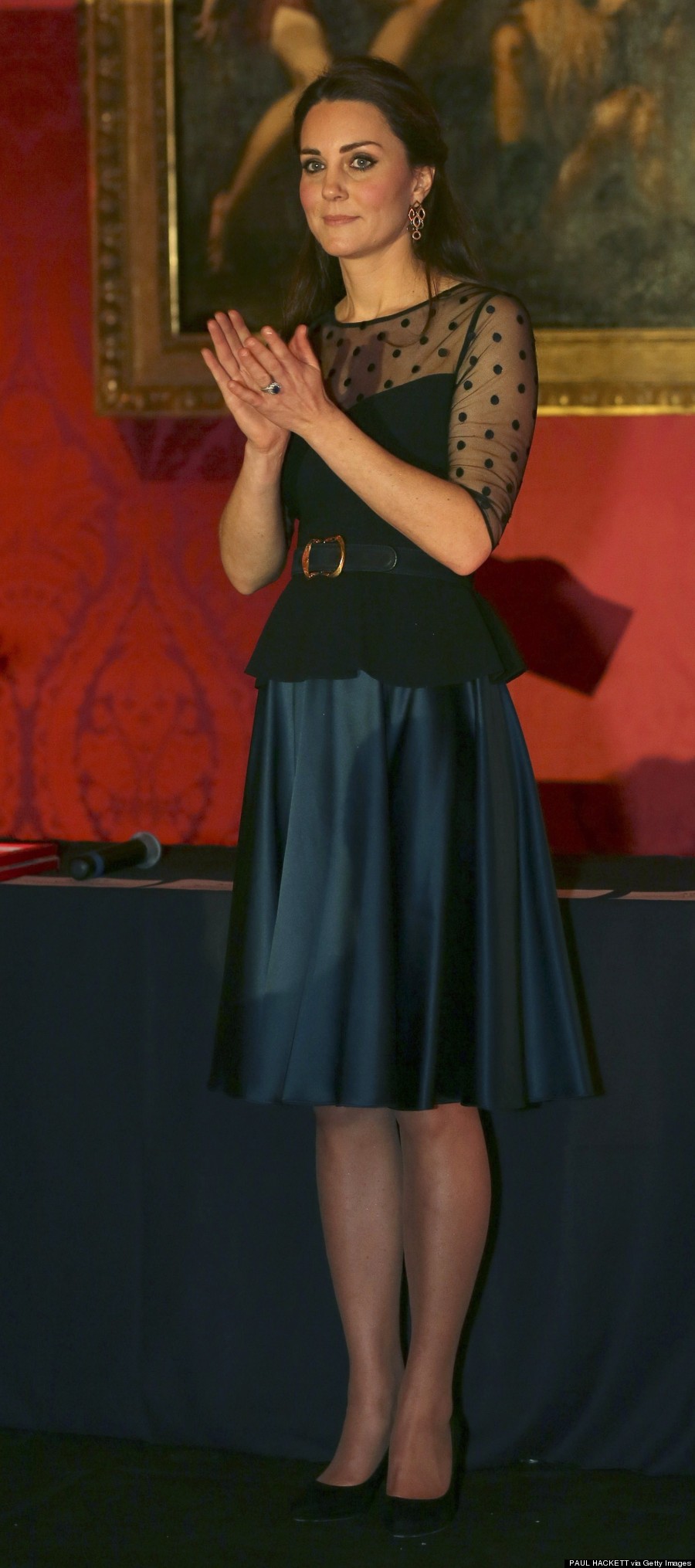 In contrast to her usual matchy-matchy ensembles, Kate decided to go with a polka-dot peplum top by Hobbs paired with a silky blue Jenny Packham skirt. The quirky ensemble was worn at her charitable event for Place2Be, held at Kensington Palace.
Temperley London Crochet Dress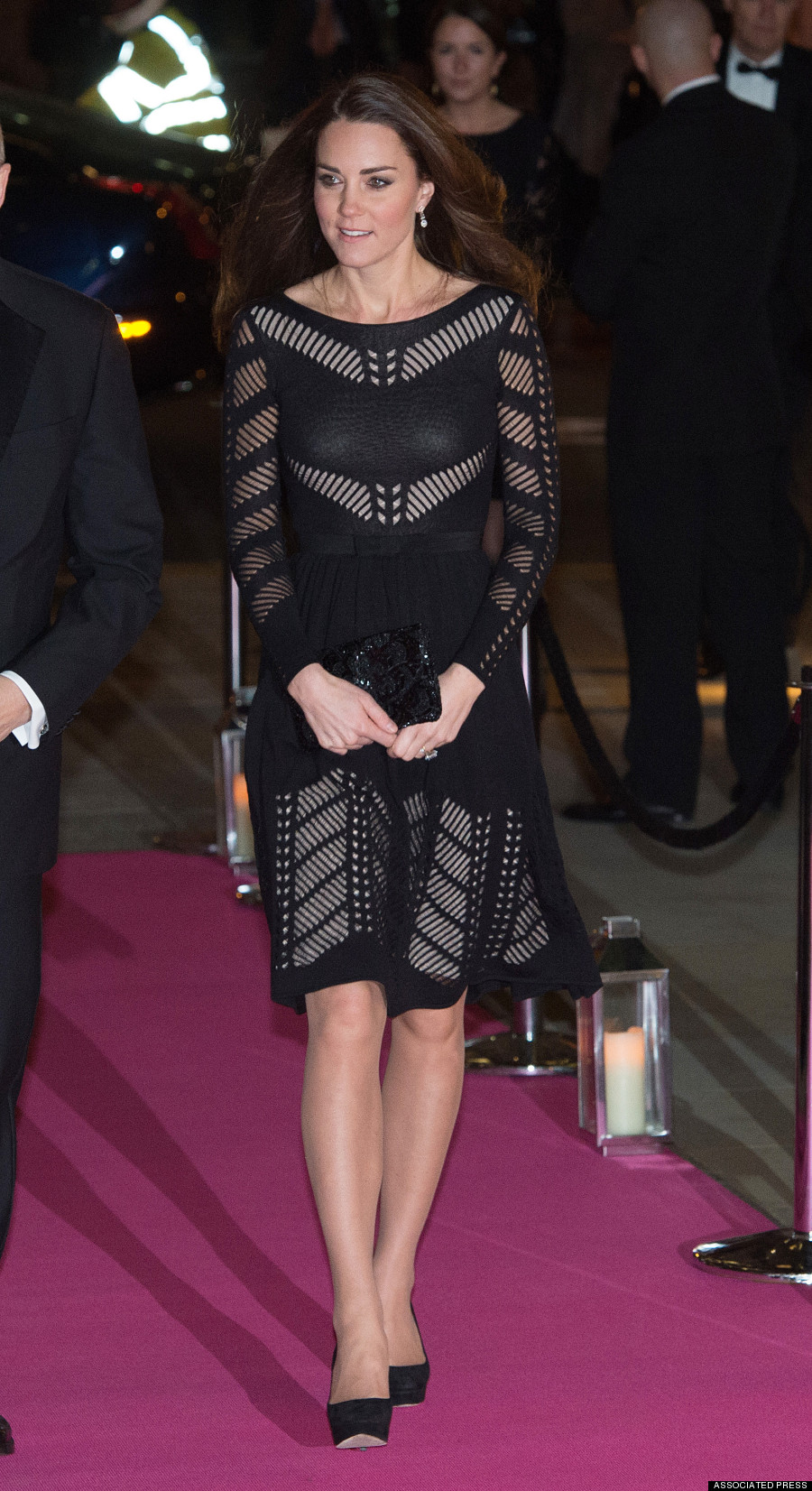 Kate Middleton made her Temperley London dress look so good that it sold out in less than a day. The Duchess paired the long sleeve dress with black suede heels and a beaded clutch. The black A-line dress, which she wore at the Autumn Gala Evening dinner, was the perfect baby bump distraction, drawing the eyes towards the cutouts on the sleeves and hemline.
Zara Blazer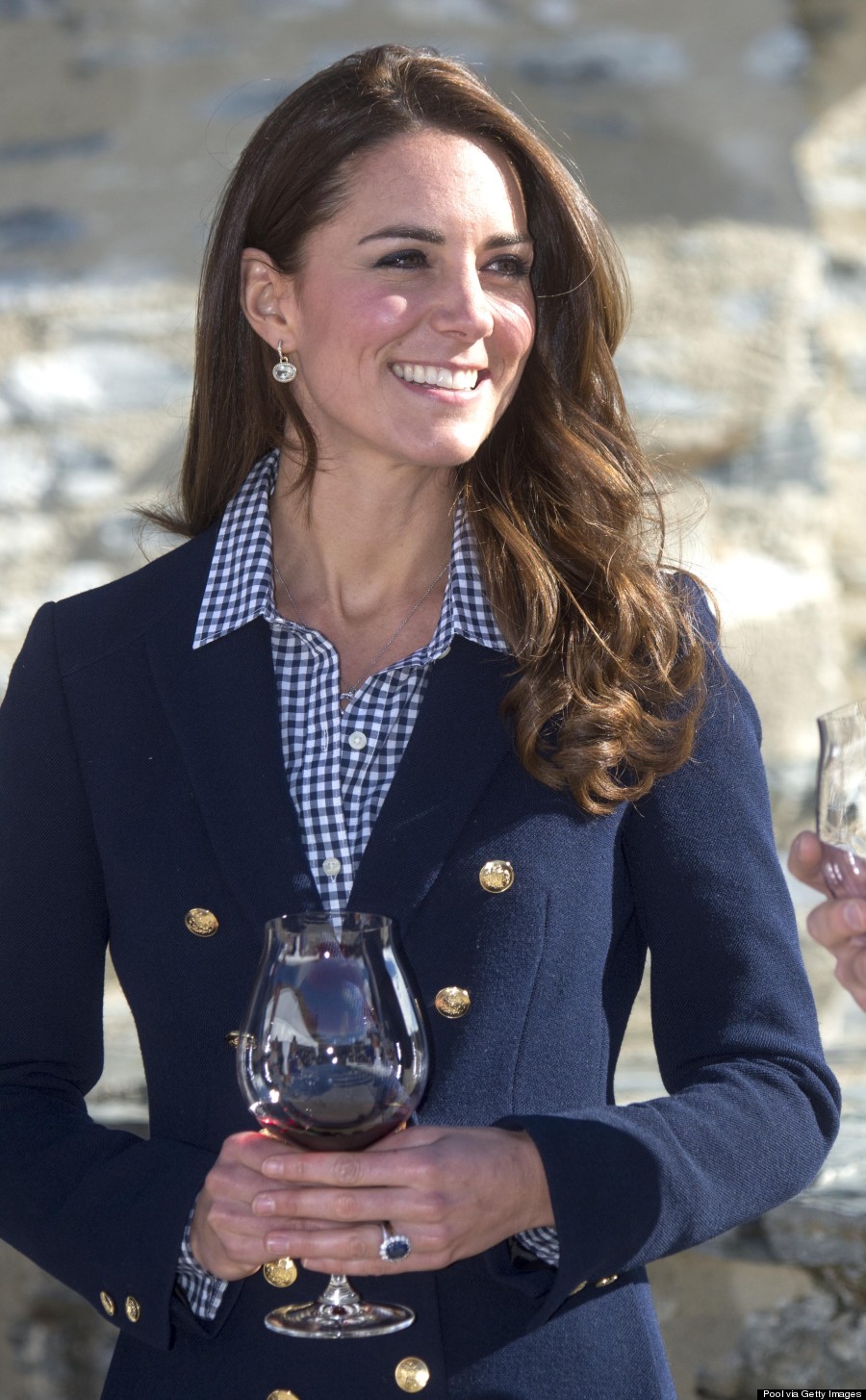 Kate put her favourite double-breasted Zara blazer through its paces this year, wearing it at least four times in public. While other celebrities might scoff at the idea of being seen in the same jacket more than once, Duchess Kate happily recycled the regal looking blazer this year for a wine tasting event during her tour of Australia.
Black Goat Fashion Coat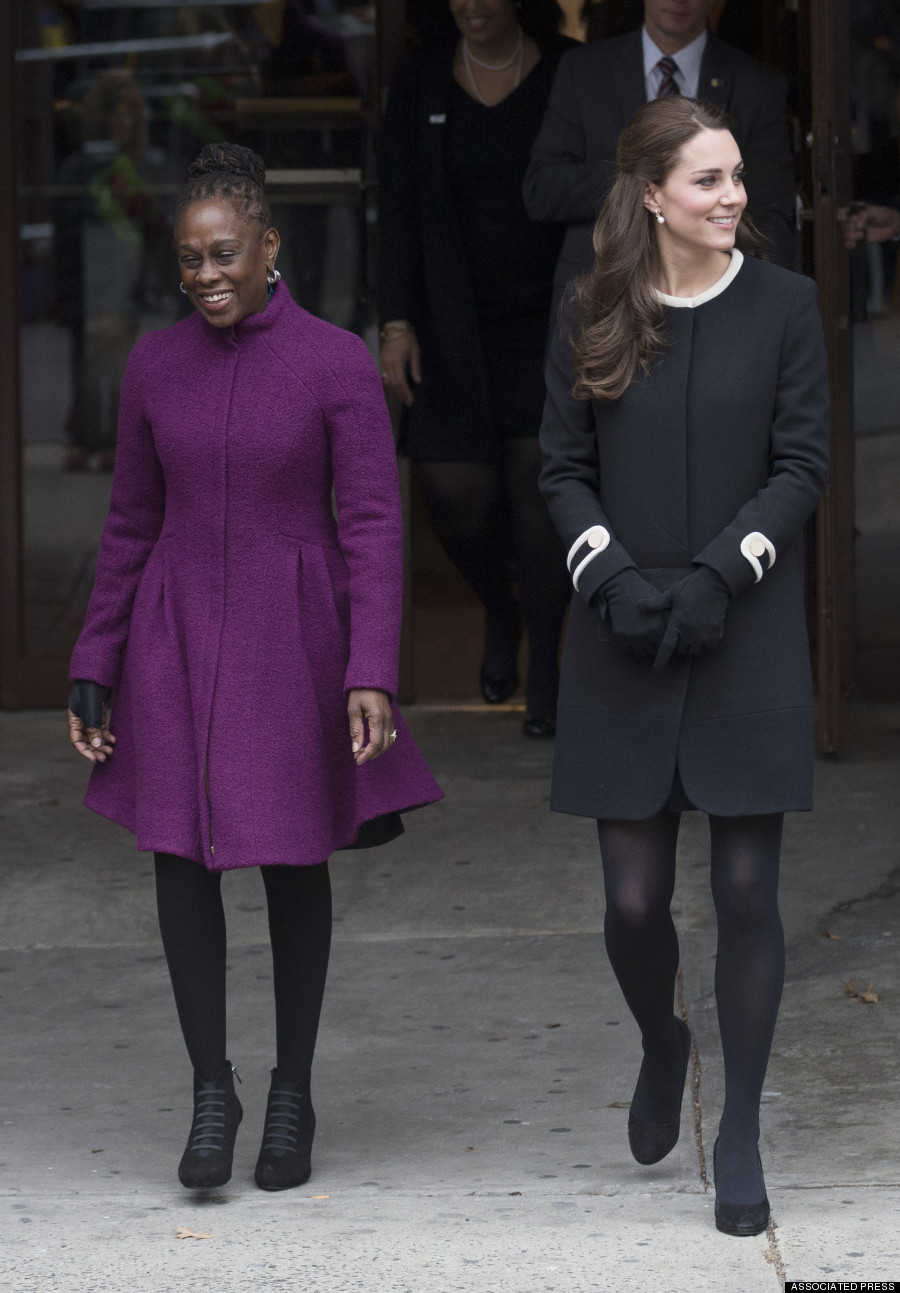 Catherine introduced many of us to Goat Fashion with its pared down, sophisticated aesthetic. The latest Goat sighting was on her recent visit to New York's Harlem's Northside Center for Child Development, where she was photographed wearing a chic black mod-inspired Goat coat with a white trim.
Hobbs Coat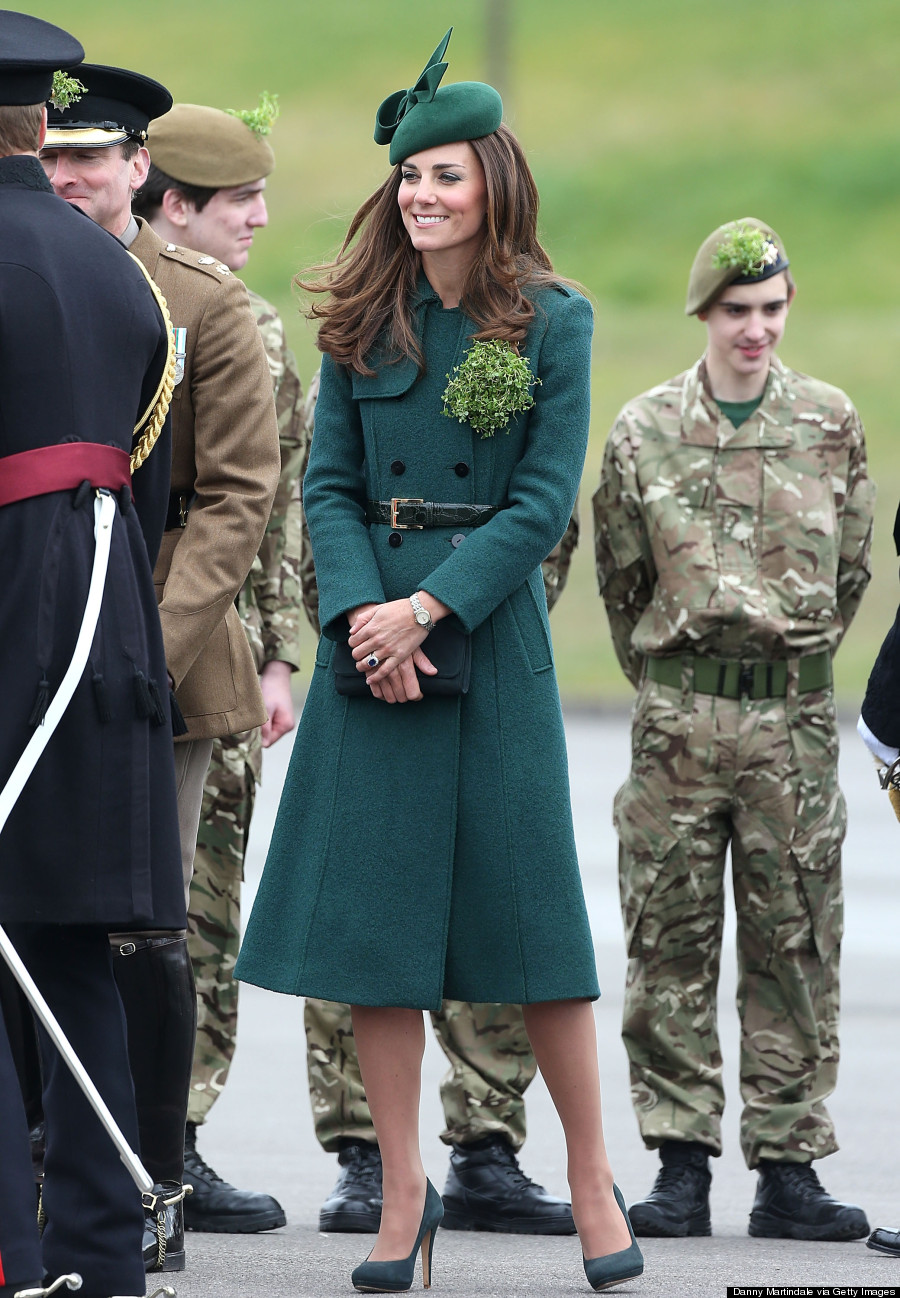 One of her most striking looks this year could be an entirely green ensemble that she wore at the St. Patrick's Day parade in Aldershot, England. The mom accessorized her affordable Hobbs coat with a matching Gina Foster hat, along with a Cartier shamrock brooch.
Jonathan Saunders Sweater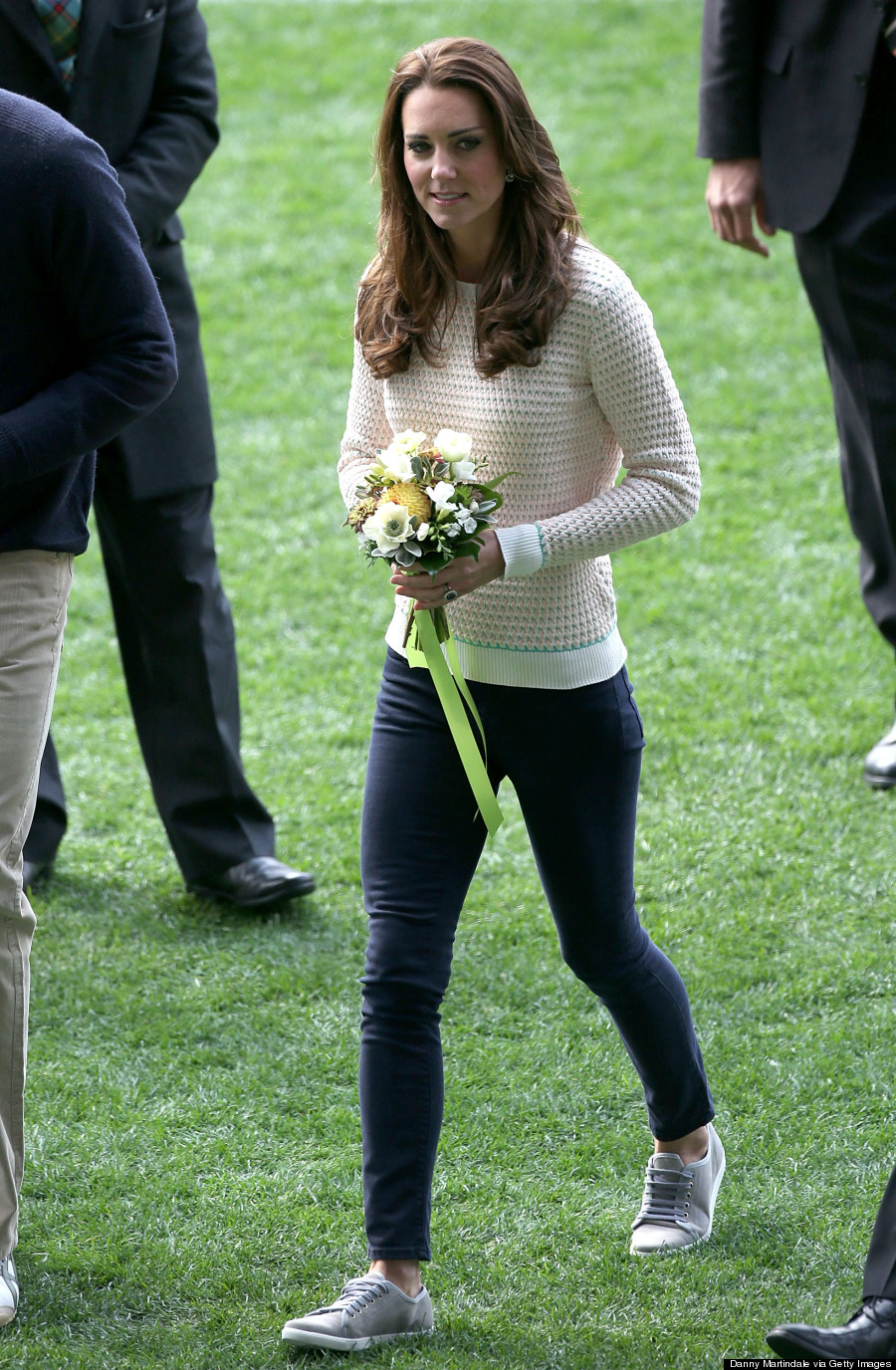 The simple outfit Kate wore to a children's rugby game went a little under the radar but it happened to be one of our favourites. Prince George's mum paired a textured cream sweater by Jonathan Saunders with dark denim jeans and grey walking shoes. The Duchess looked comfortable and relaxed, which is how you should look (and feel) in a great outfit.
Also on HuffPost