A Manitoba animal rehab centre has taken in a baby bobcat, and is now caring for it with plans to release her back into the wild.
The tiny cat, which has been nicknamed "Little Bobby," was found "starving and very cold in a wood pile" close to Middlebro, Man., about 74 kilometres from Winnipeg, and brought to the Wildlife Haven Rehabilitation Centre on Dec. 11, said a Facebook post.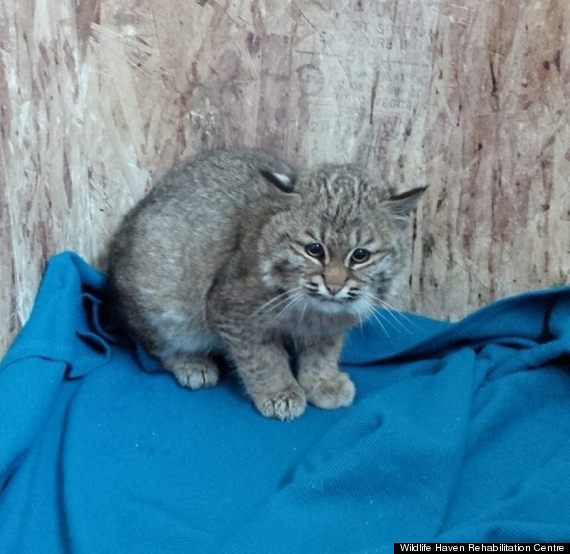 The cat, whose age is estimated at anywhere from four and five months old, was found underweight with no trace of its mother around.
And that's a bad sign, given that at this age, the little animal would depend on its mother for "help with hunting and warmth," said the post.
Caregivers at the rehabilitation centre are now nursing her back to health so she can be released once more.
"There's a volunteer that's been here for 14 years, and they said they've never seen one before," Tiffany Lui, a centre employee, told Global News.
"It's definitely a special time for us."
The bobcat is being kept indoors until she grows older, and the centre hopes she can be released in the spring or summer, CTV News reported.
Like Us On Facebook

Follow Us On Twitter

ALSO ON HUFFPOST: