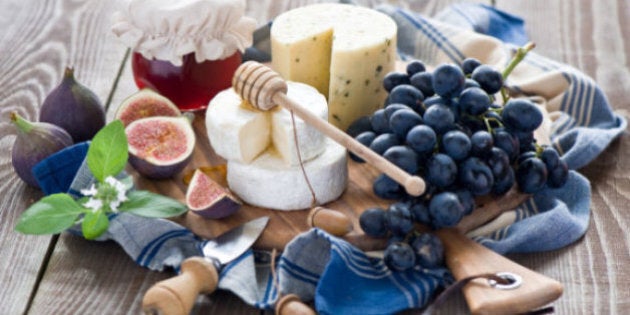 What do celebrities Jennifer Aniston, Dave Grohl, Ringo Starr and Whoppie Goldberg have in common? They all turn to cheese expert Norbert Wabnig for the ultimate cheese platter!
Wabnig, who owns The Cheese Shop of Beverly Hills, revealed his tips and tricks for creating the perfect cheese board to PopSugar in the video above.
From popular pairings to the perfect amount of cheese to place on the board to the right selection of types and textures, Wabnig has an answer for it all.