Police are looking for a suspect and three boys he's believed to have kidnapped from north Edmonton on Friday morning.
An Amber Alert has been issued for the boys, who are white and aged two, eight, and nine years old.
UPDATE, Dec. 19, 5:27 p.m. - Authorities in Edmonton have cancelled the Amber Alert .

They say the boys were found safe and unharmed several hours after being taken from a north Edmonton home on Friday morning.

Police said a man had been taken into custody.
Police are searching for Leonard Hutchinson, 50, who was last seen with the children in a 2002 red Kia Sedona with the license plate BPB 6141.
Police are searching for a vehicle similar to the one pictured here: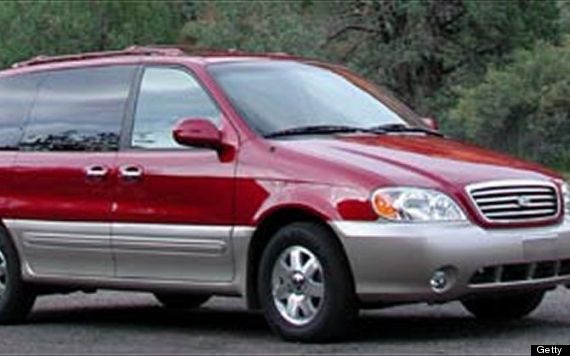 Hutchinson is described as white, 6'1" tall, and 300 lbs. He was wearing a grey shirt, grey pants with suspenders and glasses, said police.
It's believed the vehicle is heading westbound, and that Hutchinson may be in the company of an aboriginal woman with long, dark hair.
The boys are described as:
Jeremy, aged two, with curly blond hair, about 3'6" tall.
Andrew Hutchinson, aged eight, with short dark messy hair, 4'2" tall.
Damien Hutchinson, aged nine, with light brown short hair, 4'2" tall.