It seems that Beyonce and Jay-Z weren't crazy enough in love with a Beverly Hills mansion; they were just outbid for it by the creator of "Minecraft."
The furnished mansion at 1181 North Hillcrest Road in the celebrity-heavy city was on the market for $85 million earlier this year, Business Insider reported.
TMZ reported that the "Single Ladies" chanteuse and her rapper/producer husband were interested in the property, but lost out to Swedish "Minecraft" creator Markus Persson, who bought it for $70 million.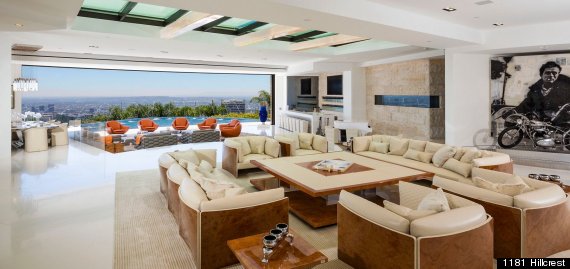 For that price, Persson is now the proud owner of a 23,000-square-foot home which has had former and current neighbours including Ellen DeGeneres, Jennifer Aniston and Ringo Starr, according to Forbes.
A virtual tour of the home shows two women arriving in a Bentley and entering through a massive, rotating black block which serves as the front door.
You're then exposed to the living room, which looks out on to an infinity pool with a panoramic vista of Los Angeles.
The home comes with Bentley furniture, Hermès chairs, a poster of James Dean on the living room wall, as well as a replica of his motorcycle.
It also has a car lift, which moves vehicles into a storage area, Forbes added.
The deep-pocketed Persson made a cool $2.5 billion after selling his company Mojang, the maker of the "Minecraft" video game, to Microsoft, said TMZ.
Check out more photos of 1181 North Hillcrest Road in Beverly Hills: