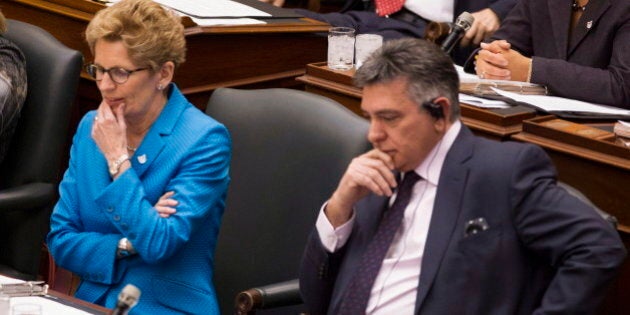 TORONTO - Fitch Ratings downgraded Ontario's long-term debt rating Friday, highlighting "risks" on the path to the Liberal government's target of balancing the budget by 2017-18.
The rating agency cut its long-term issuer default rating to AA- from AA, saying "difficult actions" will be necessary for the province to achieve its target of eliminating the $12.5-billion deficit.
"Budget options are likely to prove more limited given the extent of actions taken to date and use of one-time actions to achieve targets, in Fitch's opinion," the agency said.
"The downgrade to AA- reflects Fitch's concern that risks remain to achieving its goals and both debt burden and the accumulated deficit will remain significantly elevated."
Ontario Finance Minister Charles Sousa said the government remains committed to eliminating the deficit by 2017-18, but the Fitch announcement underscores the challenges the province's economy faces.
"Our government has been consistently clear that we must remain focused as our economy emerges from the effects of the great global recession," Sousa said in a statement.
"That's why we put forward a budget that speaks to strategic investments in economic growth and job creation, while at the same time transforming government by achieving our savings targets and limiting program spending growth to 1.1 per cent."
Fitch also improved Ontario's ratings outlook to stable from negative.
"The province has demonstrated the ability to exert considerable, ongoing expenditure restraint while instituting revenue changes as necessary to achieve its deficit reduction objectives, pointing to the strength of provincial management," the rating agency said.
However, Fitch noted that while near-term budget goals have been exceeded, full fiscal recovery following the global recession "remains several years away."
"Fitch believes that the province will also be challenged in restraining ongoing capital spending to make progress in lowering the high debt burden and accumulated deficit over time," it said.
Even if Ontario meets its goal of balance it will still be left with a large debt burden, Fitch said.
Ontario's auditor general issued a similar warning last week, cautioning that despite Ontario's work to eliminate its deficit, the province's rising net debt — the difference between its liabilities and its total assets — could have a number of negative implications for its finances in the future.
By 2017-18 the province's net debt will have soared to $325 billion, more than double the $156.6 billion a decade ago, the report estimated.
Auditor general Bonnie Lysyk's report noted that the government now spends more on debt interest than it does on post-secondary education, and those interest costs are growing.
Moody's credit rating agency changed Ontario's debt rating in July to negative from stable, citing concerns about the province's ability to eliminate the deficit as scheduled.
Ontario's opposition parties have long expressed skepticism that the Liberal government will be able to meet its 2017-18 target of balance.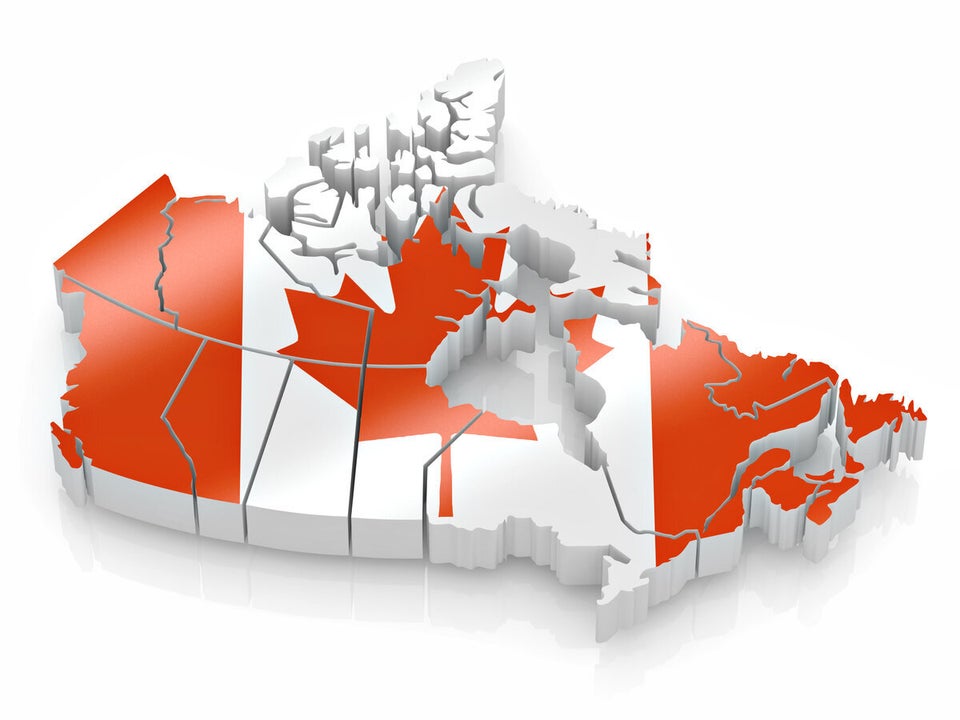 Provinces In Most Financial Trouble - 2013 Numbers