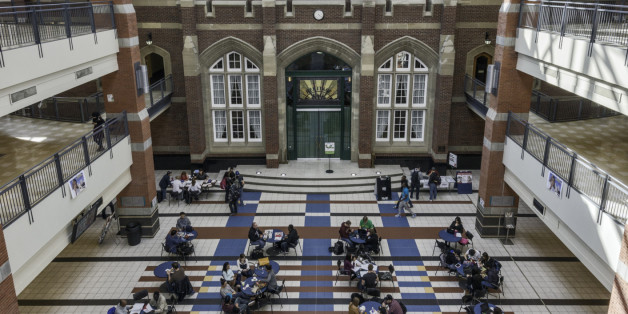 Witold Skrypczak via Getty Images
EDMONTON - The Alberta government has approved tuition increases to 25 post-secondary programs.
Minister of Innovation and Advanced Education Don Scott said Monday the hikes are needed to correct tuition anomalies between programs in Alberta and those across Canada.
Scott says the changes won't affect existing students and institutions will receive around $21 million in additional revenue.
The government says the hikes will affect eight per cent of students and less than one per cent of all programs in the province.
NDP Leader Rachel Notley questioned the timing of the announcement — three days before Christmas — while most students are off of campuses.
But Scott said the issue came up in the summer and he wanted more time to make sure he asked all stakeholders involved.
"When institutions have access to market adjustments like we've just granted, that's going to have a direct benefit, I believe, to program quality that students are going to receive," he said, adding there are financial aid options available to students.
Notley said the hikes show a major lack of foresight.
"At a time that we're talking about the need to diversity our economy and plan for the future, to wean ourselves off of oil and gas, one of the things we have to do is make sure that post-secondary education and training programs are more accessible to Alberta youth, not less,and this decision flies in the face of that," she said.
(CFFR)
ALSO ON HUFFPOST: