A short distance from the highway in a North Vancouver park sits an unassuming log cabin surrounded by tall trees. And while you may not recognize it, you've likely seen it on the small or the big screen.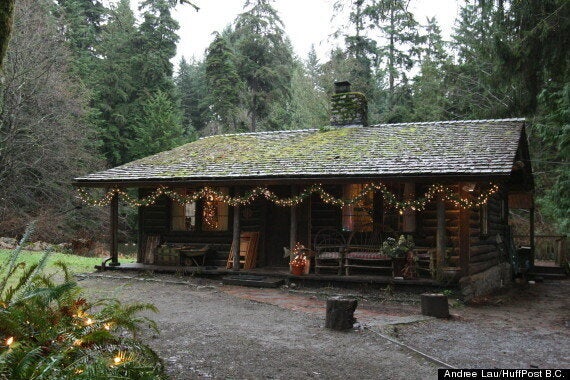 The cabin, which is owned and operated by the District of North Vancouver, has been used for an array of famous shoots including "Once Upon A Time," "Fringe," "Bates Motel," "Supernatural," and, most historically, "MacGyver." It was his cabin.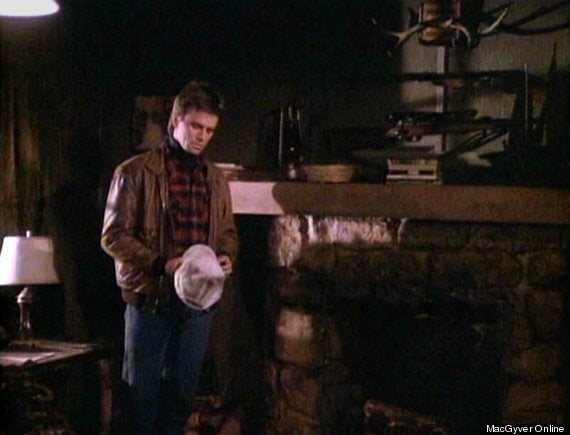 It was also used as the park ranger's cabin in all those Kokanee beer commercials:
And was the backdrop for the most recent — wait for it — Shaw Fire Log. Yup. It happened right there.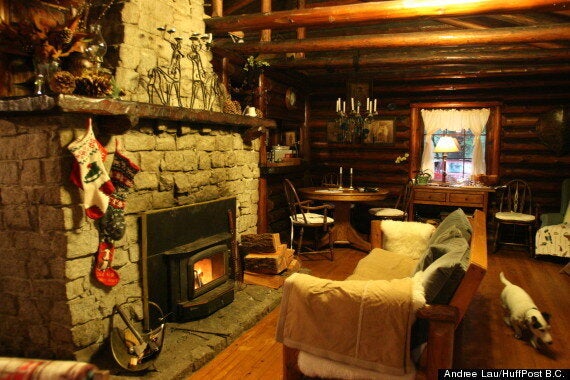 "This is a great, rustic cabin and it looks like you're far away from the urban city," Alice To, business relations co-ordinator for the District of North Vancouver, told The Huffington Post B.C. For privacy reasons, she asked that the cabin's exact location not be published.
"It's authentic, it's heritage, it's enclosed in a park setting with great creeks around it."
The one-storey cabin, no bigger than 600 sq.-ft., has all the comforts of home. It consists of a living room, dining room, and kitchen, plus one bedroom and one bathroom. Old trunks, cozy couches, and antique knick-knacks make for an inviting and cozy space.
It was originally built in 1950 for a restaurant chain owner named Victor Golden. Streams feed into the man-made duck pond he added behind the cabin.
The property was taken over by the District of North Vancouver in the '80s and has been used for filming ever since. Renting the cabin for a shoot costs $1,500 per day. The fees are enough to cover property maintenance, To says, and aside from necessary upkeep, the look of the cabin hasn't changed much over the years.
Story continues below slideshow: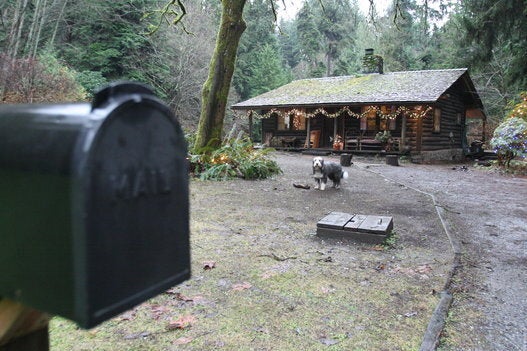 North Vancouver Cabin Filming Location
When not starring in TV shows and commercials, the cabin is home to the park's caretakers. Connie Johnston and Peter Bucholtz spend the winter months living in the cabin while their friends — the full-time caretakers — make an annual trip to Thailand.
For Johnston, who has been doing her share of the job for nearly 10 years, it's a "privilege." Her duty is to keep the park clean, collecting trash, emptying garbage bins, and making sure wanderers are respectful of their surroundings.
"It's a really comfortable job," she says. "I get to walk in the park every day."
And while the job is paid, Johnston emphasizes that none of them do it for the money. It's really a "labour of love," she says.
"It's magic. I love it when it rains. It just plunders on the roof; there are a few holes in the roof, but you just put buckets where you need to put buckets."