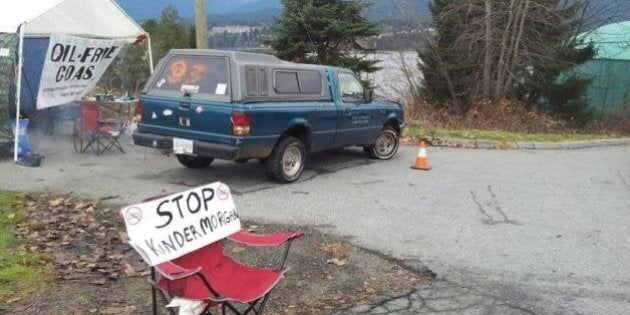 Protesters against the Kinder Morgan TransMountain pipeline have set up a new camp to demonstrate their opposition to the proposed expansion of the project.
In November, more than 100 people were arrested at Burnaby Mountain while protesting the company's exploratory work in the area.
Now, Kinder Morgan's equipment is gone, but a small group of opponents has vowed to continue to fight the project.
Just after Christmas, the group set up a camp outside the entrance of Kinder Morgan's Westridge Marine Terminal.
"This is the same thing that was going on on Burnaby Mountain," Mehran Mrani-Ghrajulou — who goes by "Zee" — told The Early Edition's Jeremy Allingham.
"The first pipe is wrong to the last pipe. We don't need oil — we can go to solar, we can go to many other things."
Protesters say they are at the camp 24 hours a day, 7 days a week.
"Yes, this is roughing it out here. It doesn't matter what temperature it is outside, or anything. People here will brave the cold because of what they're fighting for," said Christine Morais, another protester.
"They're going to stand here as long as it takes, and if not here, somewhere else."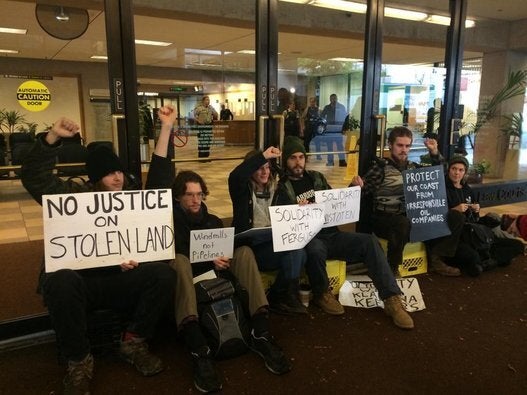 Kinder Morgan Pipeline Protest, Fall 2014