A family-owned and operated resort in B.C.'s Great Bear Rainforest has been chosen by National Geographic as one of its unique lodges of the world.
The Nimmo Bay Wilderness Resort is one of only two Canadian properties among the 24 lodges worldwide cited by the iconic brand.
The Murray family was ahead of their time when they opened one of the world's first eco-ledges in the early '80s. Originally a heli-fishing lodge, Nimmo Bay now includes a luxury wilderness experience among "misty fjords, splashing waterfalls, and secluded beaches, blue-toned glaciers."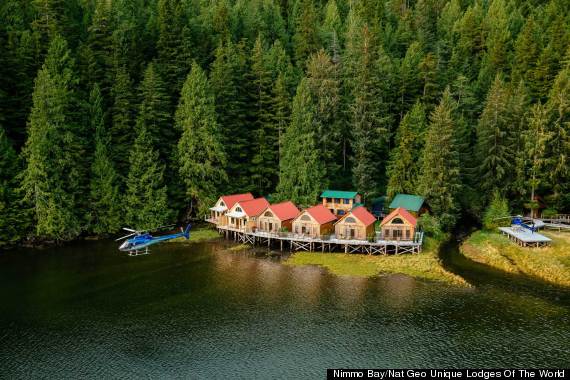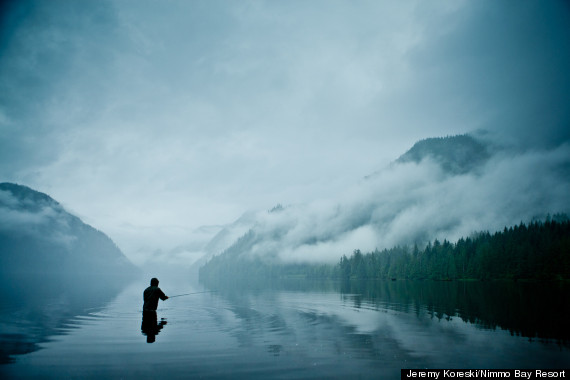 National Geographic gushed over the resort's waterfront wooden chalets, wildlife encounters (including tracking humpback whales and fly-fishing for salmon), and locally-sourced food, wine, and energy.
Nimmo Bay Resort is the only development in the area, and accessible only by air (1.5 hours by float plane from downtown Vancouver) or water — but there's still free Wi-Fi.
An international team inspected the properties and judged them on design and character, guest experience and service, and best practices in sustainable tourism for this inaugural list.
"National Geographic opens a new chapter in the power of travel to protect our planet," said Costas Christ, editor at large for National Geographic Traveler magazine, in a news release. "Travelers can feel confident when they stay in one of these lodges that they are helping to safeguard cultural and natural treasures in some of the world's most incredible places."
Story continues after slideshow:
The Fogo Island Inn in Newfoundland and Labrador was the only other Canadian property to make the cut.
The stunning contemporary resort contrasts with the sharp granite shore on which it sits.
National Geographic praises the social business, where surpluses belong to the local community:
"A stay at Fogo Island Inn is a personal invitation to become part of a centuries-old culture, to fish for mackerel as the islander's ancestors did, to forage for wild berries and mushrooms, to watch boat-builders or bakers at work in their homes, to sit back and listen to the lilt of local music.


You are a guest of the whole island here, and whether you spend your days hiking amid raw and beautiful coastal scenery or sketching it with a local artist, the experience is enhanced by the vibrant culture the lodge was built to protect."