Stéphane Charbonnier, the editorial director of French satirical magazine Charlie Hebdo, was killed along with 11 others in a horrifying attack in Paris on Wednesday. It was an attack that he knew might be coming.
Charbonnier, known simply as "Charb," penned this cartoon in the most recent issue of Charlie Hebdo. In English, the title reads: "No attacks yet in France." The man in the drawing says "Wait! We have until the end of January to send you New Year wishes."
Charb dans le Charlie Hebdo de la semaine. pic.twitter.com/jb2rcR5W8H

— Alexandre Hervaud (@AlexHervaud) January 7, 2015
Charb had led Charlie Hebdo since 2012. The magazine has repeatedly been the target of Islamic extremists over cartoons it has published satirizing Muslims and the Prophet Muhammad in particular.
The publication's offices were firebombed in 2011 following the publication of one such cartoon, but no one was injured. Charb has been on an al Qaeda most wanted list since 2013.
Richard Malka, Charlie Hebdo's lawyer, said the weekly has been under police protection since it first published a cartoon depicting Muhammad, according to The Telegraph.
Three other Charlie Hebdo editorial cartoonists were also killed in the attack on Wednesday, along with at least eight others. They too went by single names: Cabu, Tignous and Wolinski. A police officer and Charbonnier's police bodyguard were reportedly among those killed.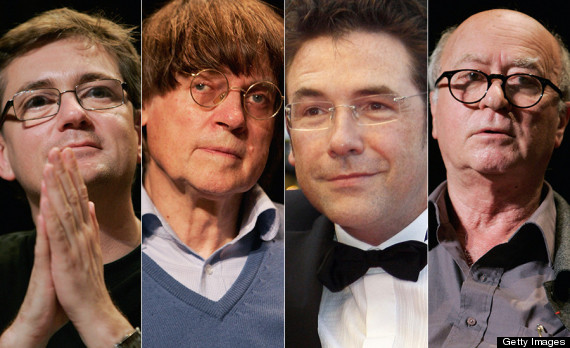 From left to right: Charb, Cabu, Tignous and Wolinski.
Also on HuffPost