While most of us are looking ahead, Kim Kardashian can't help but look backwards—at least when it comes to her wardrobe!
On Monday, the 34-year-old Paper cover star posted an Instragam photo of herself wearing a gorgeous black lace outfit during her time in Paris last year. "This Givenchy look could possibly be my favorite look of 2014," Kim captioned the pic.
We don't know how the "Keeping Up with the Kardashians" star was able to choose just one favourite outfit from 2014 as she wore so many stunning ensembles, which cemented her as a style force to be reckoned with. (Just ask Anna Wintour.)
However, the Love cover gal didn't look back for too long. That same day, she revealed on Twitter that she was putting together her 2015 wardrobe.
We can't wait to see what she comes up with!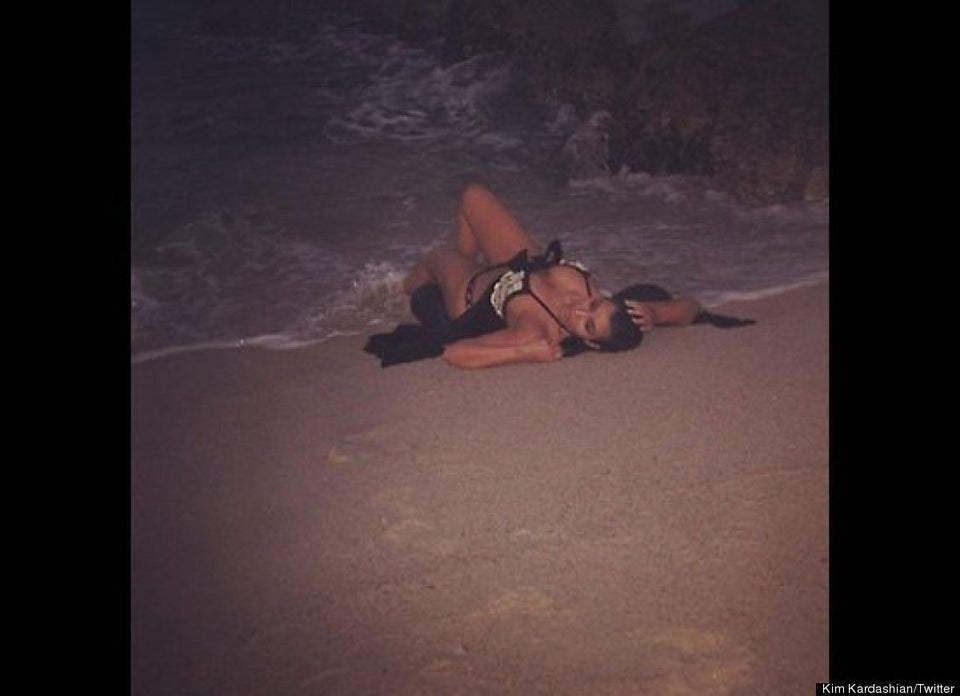 Kim Kardashian's Hottest Moments