Enormous crowds are gathering across France to show solidarity with the journalists of Charlie Hebdo and to demonstrate to support freedom of speech. The demonstrations come after an attack on the offices of the satirical magazine that left 12 people dead.
Many of the demonstrators are holding up pens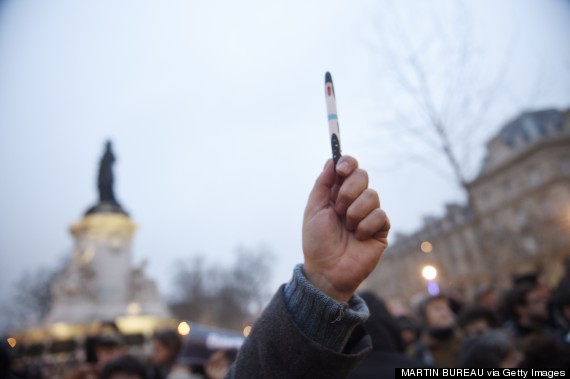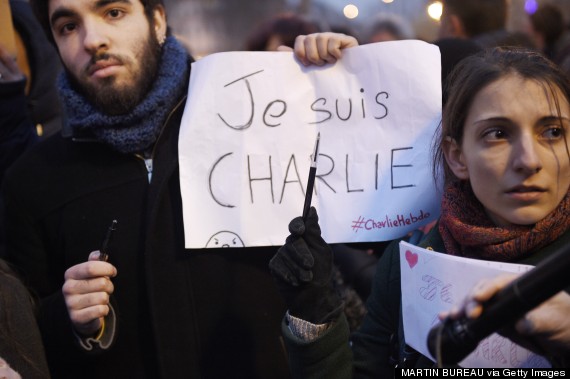 Image percutante, Place de la République à Paris: on brandit des stylos. #CharlieHebdo#JeSuisCharliepic.twitter.com/IFHQGCKW3H

— Justiciers Masqués (@Justiciers) January 7, 2015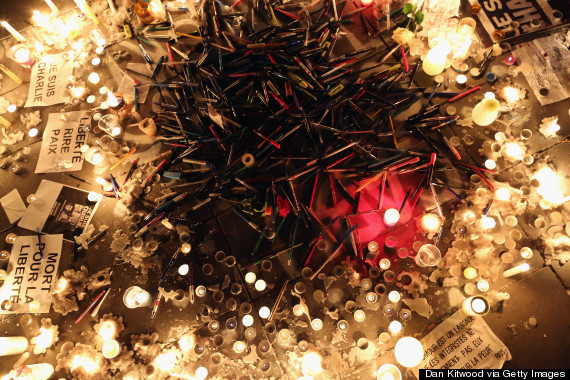 Others are holding up their press cards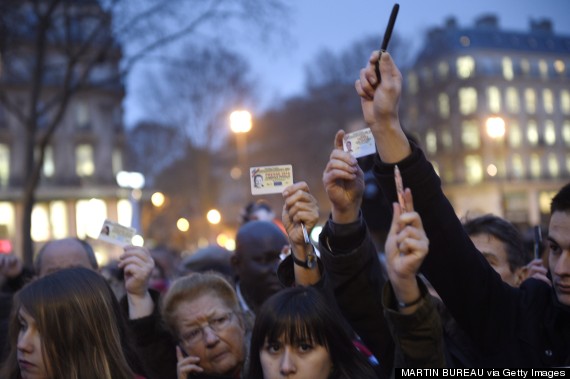 Students are standing with journalists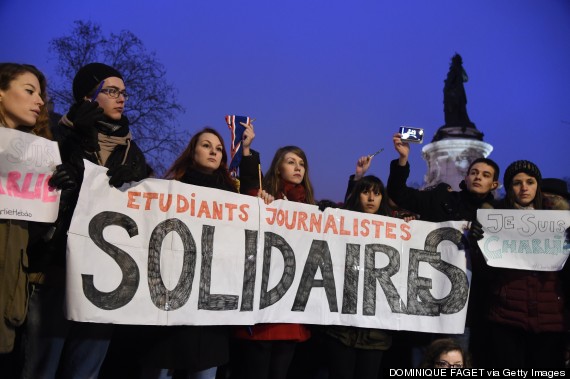 The crowds in central Paris are enormous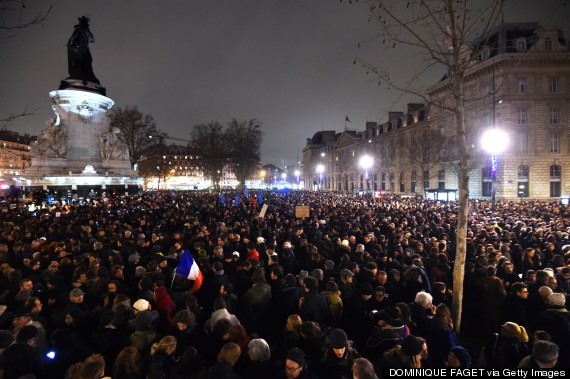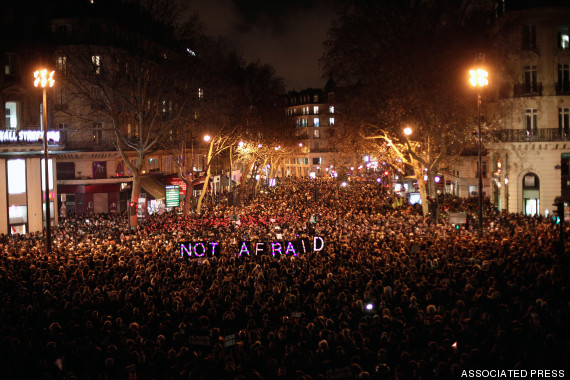 Depuis 10 ans que j'habite à République, je n'ai jamais vu une manif spontanée aussi nombreuse. #CharlieHebdopic.twitter.com/vXLoR51lRy

— Jérôme Godefroy (@jeromegodefroy) January 7, 2015
#JeSuisCharlie has become their rallying cry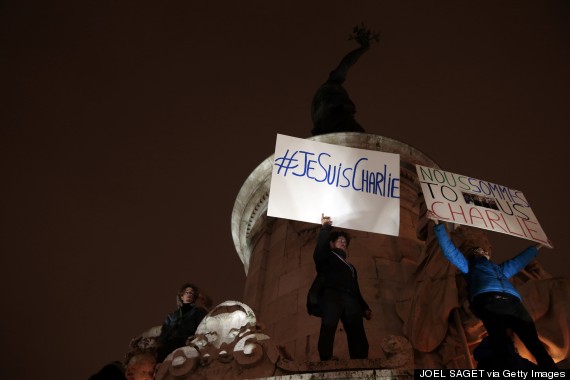 But the demonstrations are not just in Paris. People have gathered all over France in moving displays of democratic values
In Marseille

#Attentat à #CharlieHebdo : des milliers de Marseillais occupent le Vieux-Port http://t.co/kcuNl82aRu#Marseillepic.twitter.com/V9w7YPmbat

— La Provence (@laprovence) January 7, 2015
ici c est marseille! "@extinkerbell: I'm so glad all these people came. #JeSuisCharliepic.twitter.com/MGeNejsu6K"

— © monsieur fischer (@monsieurfischer) January 7, 2015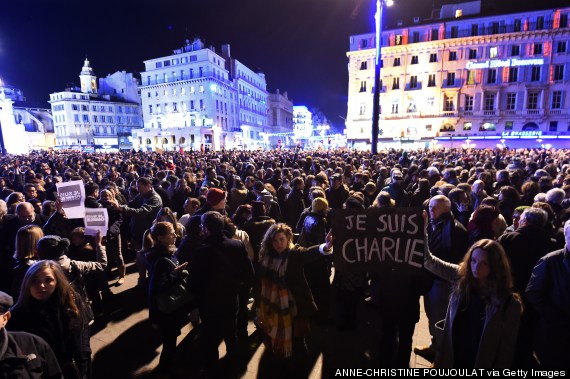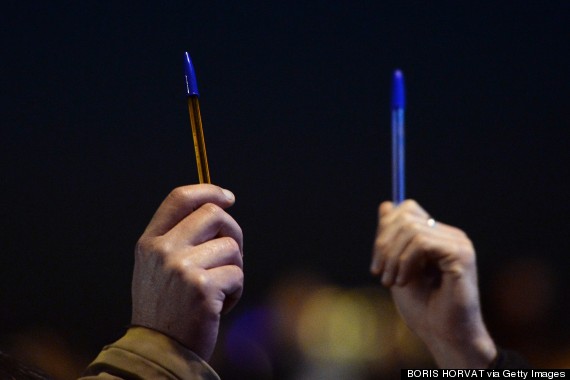 In Lyon

#CharlieHebdopic.twitter.com/naU3Rd6wJD

— Conflict News (@rConflictNews) January 7, 2015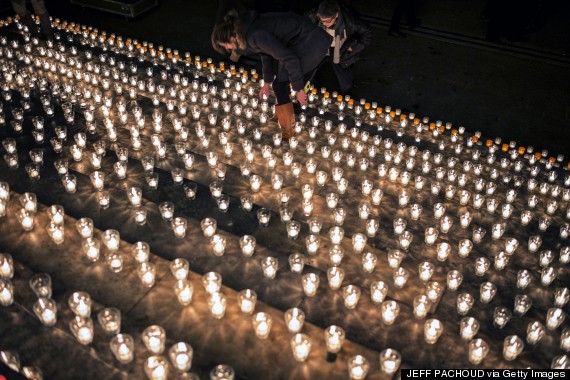 Between 15k and 18k people assembled in my city, Lyon, to support #CharlieHebdo. Very impressive & emotional. pic.twitter.com/vrJLVufzDM

— Sтϵfaniϵ (@Stef5255) January 7, 2015
In Toulouse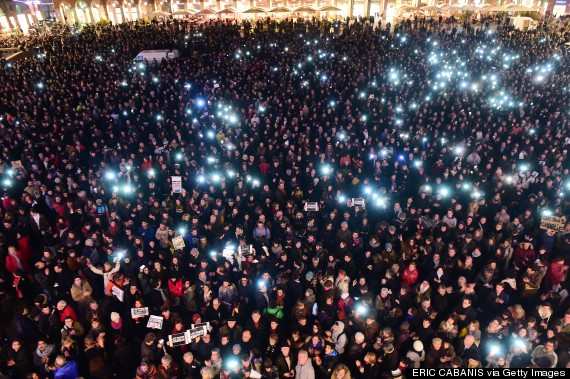 Leurs armes, des stylos. #jesuischarlie#Toulouse#charliehebdopic.twitter.com/WYUnOkXXdh

— Benoit SALLES (@infestedgrunt) January 7, 2015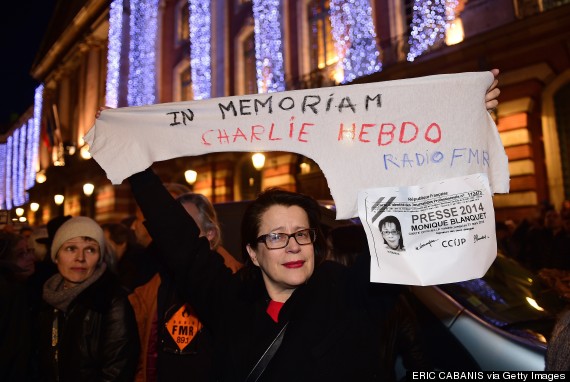 In Nice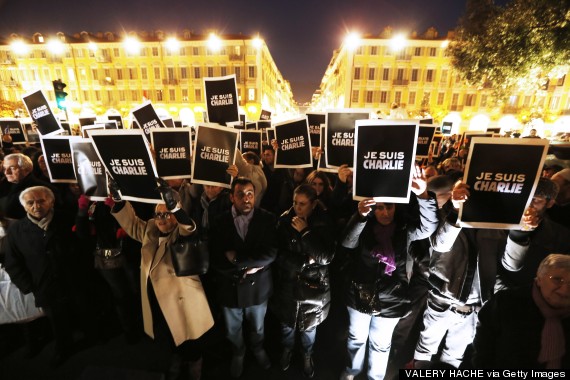 In Nantes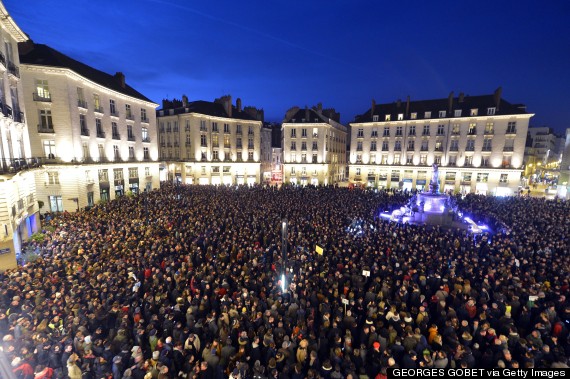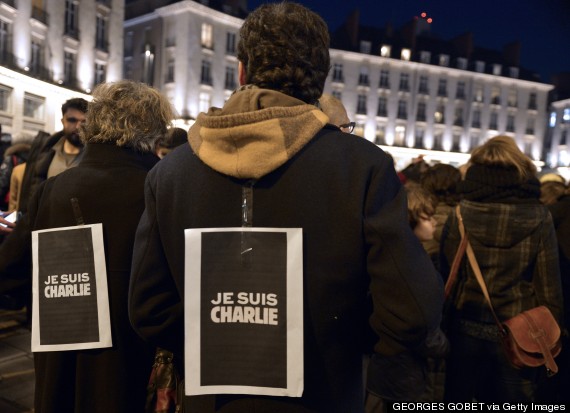 In Strasbourg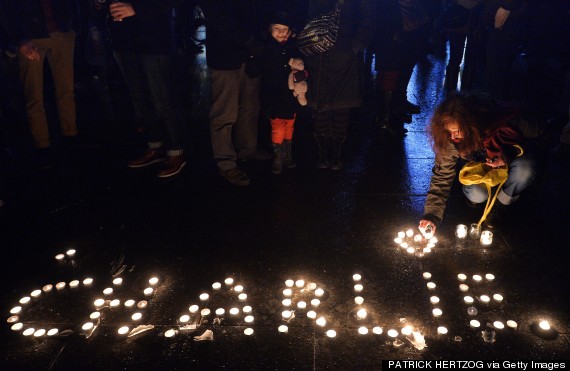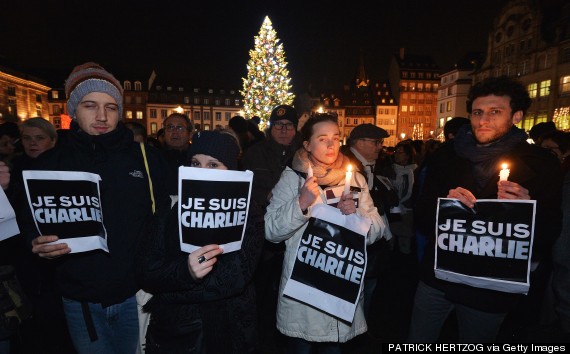 In Bordeaux

#JeSuisCharlie rassemblement solidaire en cours à #Bordeaux#CharlieHebdopic.twitter.com/o6sqW5wfjC

— Bordeaux (@Bordeaux) January 7, 2015
In Lille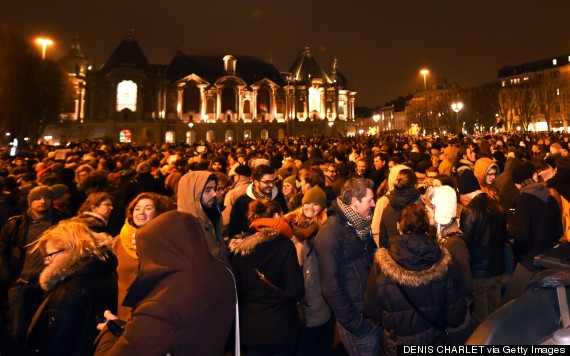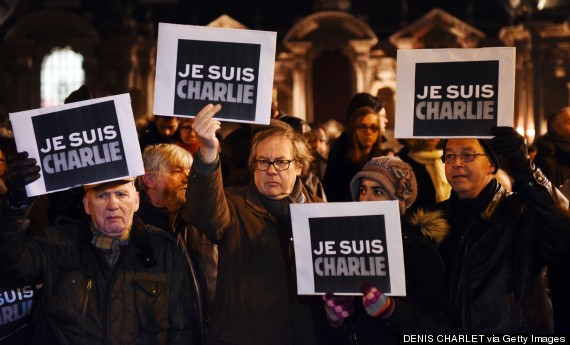 In Montpellier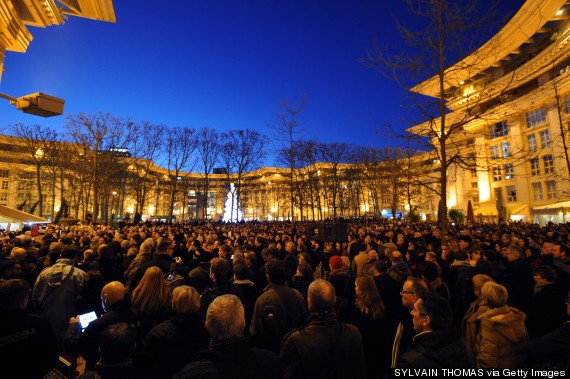 And in Rennes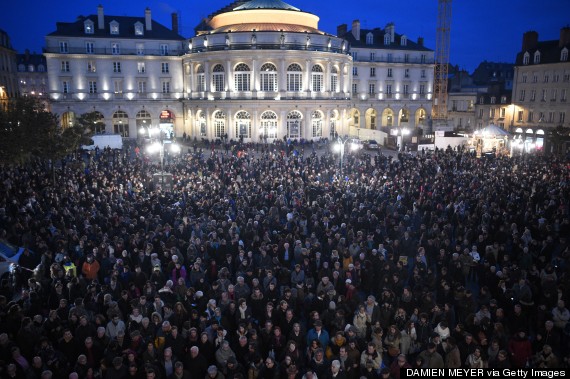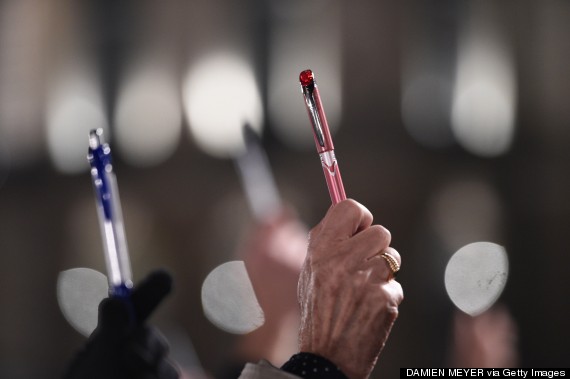 The demonstrations of solidarity have spread to the capitals of Europe

There are crowds in London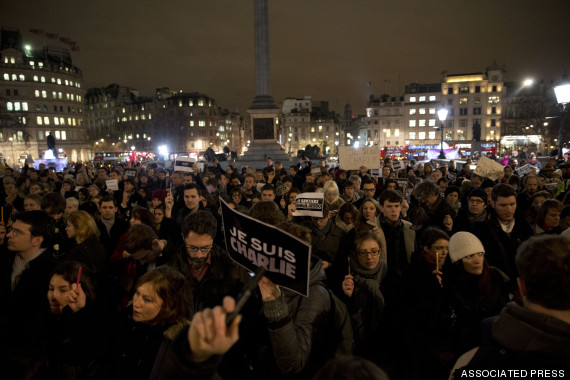 People are silently dropping pens, flowers and cards #london#JeSuisCharliepic.twitter.com/IhyZQQqv8N

— Guillaume Pellan (@guillaumepellan) January 7, 2015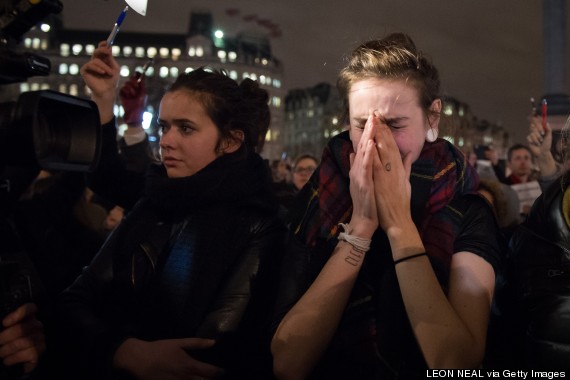 And in Berlin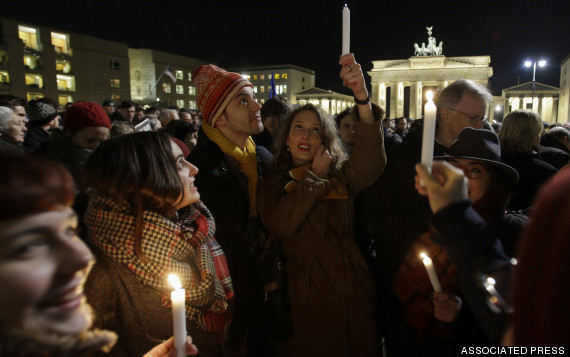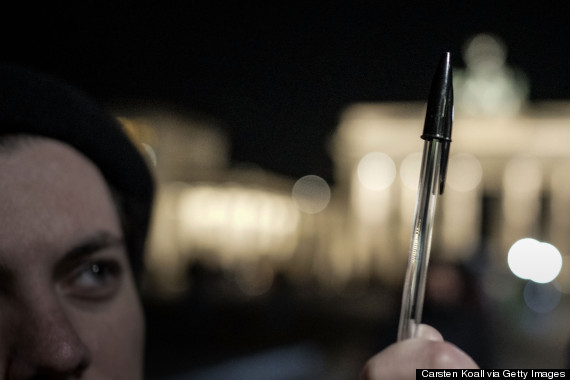 And in Madrid

Cientos de personas protestan en la embajada de Francia en Madrid #CharlieHebdohttp://t.co/QzJN9FtyH0pic.twitter.com/5GxDLGICVK

— El Huffington Post (@ElHuffPost) January 7, 2015
#Madrid#CharlieHebdohttps://t.co/bmrAFpNkg8

— Carmela Ríos (@CarmelaRios) January 7, 2015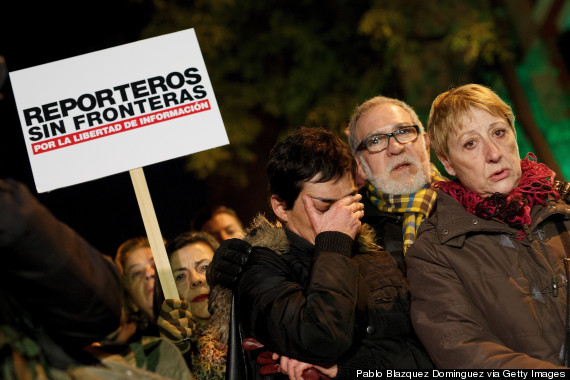 And in Barcelona

La redacció d'@elpuntavui Barcelona, amb @Charlie_Hebdo_#JeSuisCharliepic.twitter.com/HEDzbGySDZ

— El Punt Avui (@elpuntavui) January 7, 2015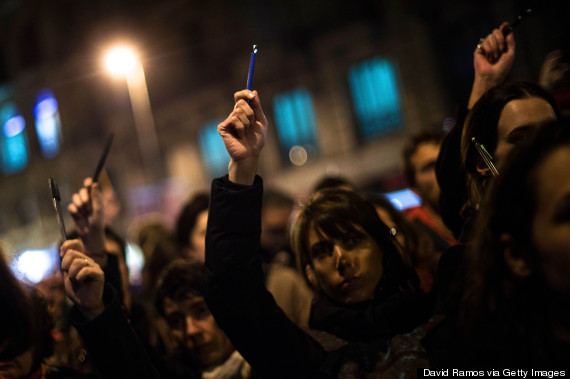 And in Rome

And in Amsterdam

Amsterdam

January 7, 2015
Across the capitals of Europe, and the world, people are standing in solidarity with Paris and the staff of Charlie Hebdo.
#JeSuisCharlie
Related on HuffPost: