Ahmed Merabet was killed while on patrol near the offices of Charlie Hebdo on Wednesday, the final victim of an attack that has shocked a nation and the world.
Merabet was a police officer and a Muslim, according to The Guardian.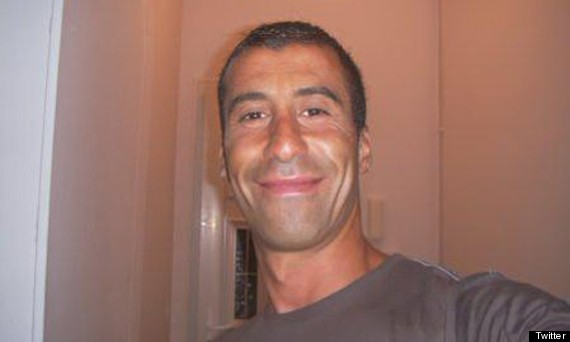 Ahmed Merabet
In a graphic video which has been mostly removed from the internet, one of the gunmen in the Paris attack can be seen shooting Merabet in the head as he lies wounded on the ground, his hands in the air.
People are honouring Merabet online, with many pointing out that he represents the face of modern Muslims and not the gunmen who killed 12 people on Wednesday. Inspired by #JeSuisCharlie, they are using the hashtag #JeSuisAhmed
This tweet from writer and activist Dyab Abou Jahjah set the hashtag #JeSuisAhmed on fire
I am not Charlie, I am Ahmed the dead cop. Charlie ridiculed my faith and culture and I died defending his right to do so. #JesuisAhmed

— Dyab Abou Jahjah (@Aboujahjah) January 8, 2015
HuffPost's Ahmed Shihab-Eldin pointed out the "dark irony" that Merabet was named for the same Prophet the gunmen allegedly sought to avenge

Others praised Merabet as a role model and a hero

Ahmed Merabet protected people. He was the true face of modern Islam. His murderers were not. #JeSuisAhmed

— Imran Ahmed (@Imi_Ahmed) January 7, 2015
#JeSuisAhmed True Hero, protecting the magazine who made fun of his religion.

— Faran Ahmed Khan (@faaran) January 8, 2015
Some just said thank you

Vive la Republique

Vive la France

#CharlieHebdo#JeSuisAhmedpic.twitter.com/fB8xuOj5rk

— Youssef Kobo (@Youssef_Kobo) January 8, 2015
#JeSuisAhmed

#JesuisAhmed Killed by terrorists in France displayed true valor and loyalty to his country and faith. Proud of him. pic.twitter.com/sIoldssfjX

— Rana Ayyub (@RanaAyyub) January 8, 2015
Related on HuffPost: