The creator of some of France's most famous cartoon characters has come out of retirement to pay tribute to the victims of the Charlie Hebdo shootings.
Albert Uderzo, the 87-year-old artist behind characters Astérix and Obélix, has released two drawings in the wake of Wednesday's shootings, which killed 12 people.
Uderzo's heroes are Gauls who defend early France against invading Romans.
A Twitter account associated with the Astérix character posted the following picture on Thursday, which shows Uderzo's famous figures lowering their heads.
The same Twitter account also re-tweeted this post, which shows Astérix punching someone out of the frame and exclaiming, "Me too, I'm also Charlie," in a reference to the #JeSuisCharlie hashtag.
While both images have proven very popular on social media, the latter has drawn controversy for being "racialist."
He said the cartoon illustrates "underlying anti-immigrant sentiment in French society" which, he pointed out, could rise further following the shootings.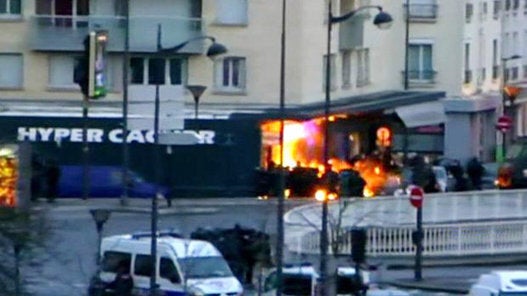 Hunt for Charlie Hebdo suspects