On the cover, the "Fifty Shades of Grey" star gives us a drool-worthy stare and sports his signature sexy beard that thankfully has grown back after he shaved it off for his turn as Christian Grey.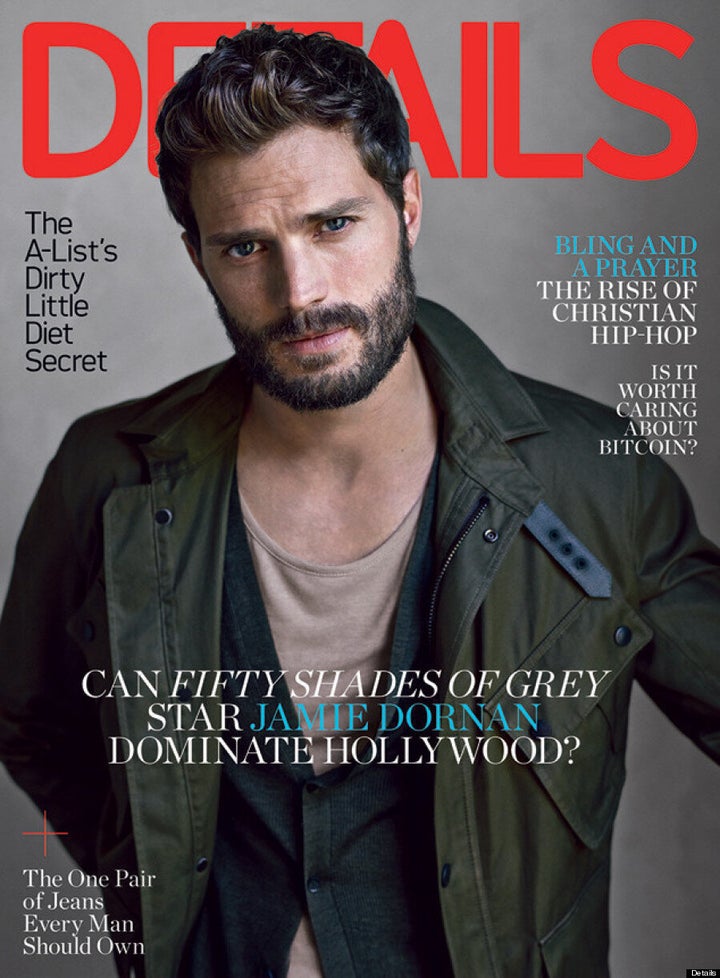 In one pic, "The Fall" actor reclines against a couch wearing a grey tank top and matching trackpants (hot); another pic shows the 32-year-old looking all broody on a bed and another snap shows the dad leaning against a pair of sinks while sporting a white tank top underneath a blue-button up paired with brown trousers.
Even though he looks like he spends a lot of time at the gym, the Irish actor admits that he didn't go full on Hugh Jackman to buff up for "50 Shades."
When asked whether he had to work out a lot to prepare for the film's nude scenes, he replied, "Not a crazy amount. I didn't want him to be some kind of . . . animal, but I had some work to do."
He also cringes at the thought of being a sex symbol.
"What does that even mean?" he asks. "When I think of sex symbols, I think of posters my two sisters had on their bedroom walls. What was he called? Luke Perry? Even then, the label was more definitive. There are so fucking many young actors in that bracket now that it's a bit of a hollow crown. You'd be hard-pressed to find an actor who isn't a sex symbol somewhere."
Sorry Jamie, but in our eyes, you're definitely a sex symbol for a lot of women and men!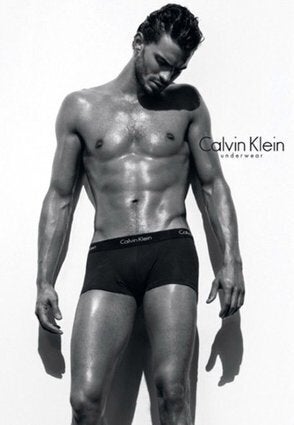 Jamie Dornan's Hottest Moments