British pop star Rita Ora, best known on this side of the pond for "Black Widow" with Iggy Azalea, touring with Drake and dating the likes of Bruno Mars and Calvin Harris, has upset a nation known for topless girls in their tabloid newspapers.
Rita Ora's recent appearance on BBC's "One Show" to promote her role as a judge on the "The Voice UK" sparked over 400 complaint calls thanks to the cleavage bared by her plunging neckline. Others complained on the BBC website, ranging from "I do not want to see her boobs hanging out on a family programme" to "I am no prude but found it totally inappropriate."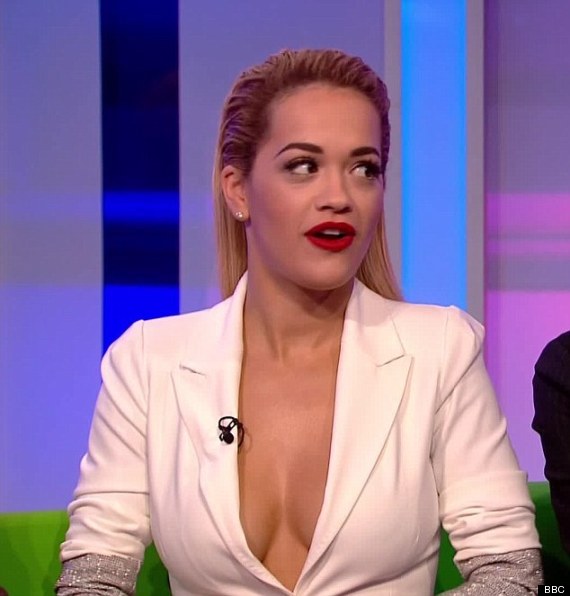 A BBC spokesman responded that "The One Show allows guests to choose their own attire and pop stars often opt for something glamorous or striking. We didn't feel that Rita's outfit would be outside of most viewers' expectations of that of a major pop star, but we appreciate that tastes vary."
The One Show even apologized on their Facebook page.
So what do you think of her outfit?