It's only the best for Keira Knightley!
The British actress revealed that it took 30 people to create the custom Chanel dress she wore on the 2015 Golden Globes red carpet on Sunday, Jan. 11.
"Apparently it took 30 people to make this in a week," Keira told Ryan Seacrest, "so I have to give a huge thank you to all 30 people," she said.
She added, "It makes me really frightened — what if I spill something? It's going to make me feel incredibly guilty so hopefully I won't!"
Fortunately, Keira didn't have to worry about spilling any wine on her gorgeous frock, which featured a tiered skirt and a ruffled bib, because "The Imitation Game" star and Golden Globe nominee is pregnant with her first child. She even joked to Entertainment Tonight that it was her first year being "very sober" at the awards due to her pregnancy.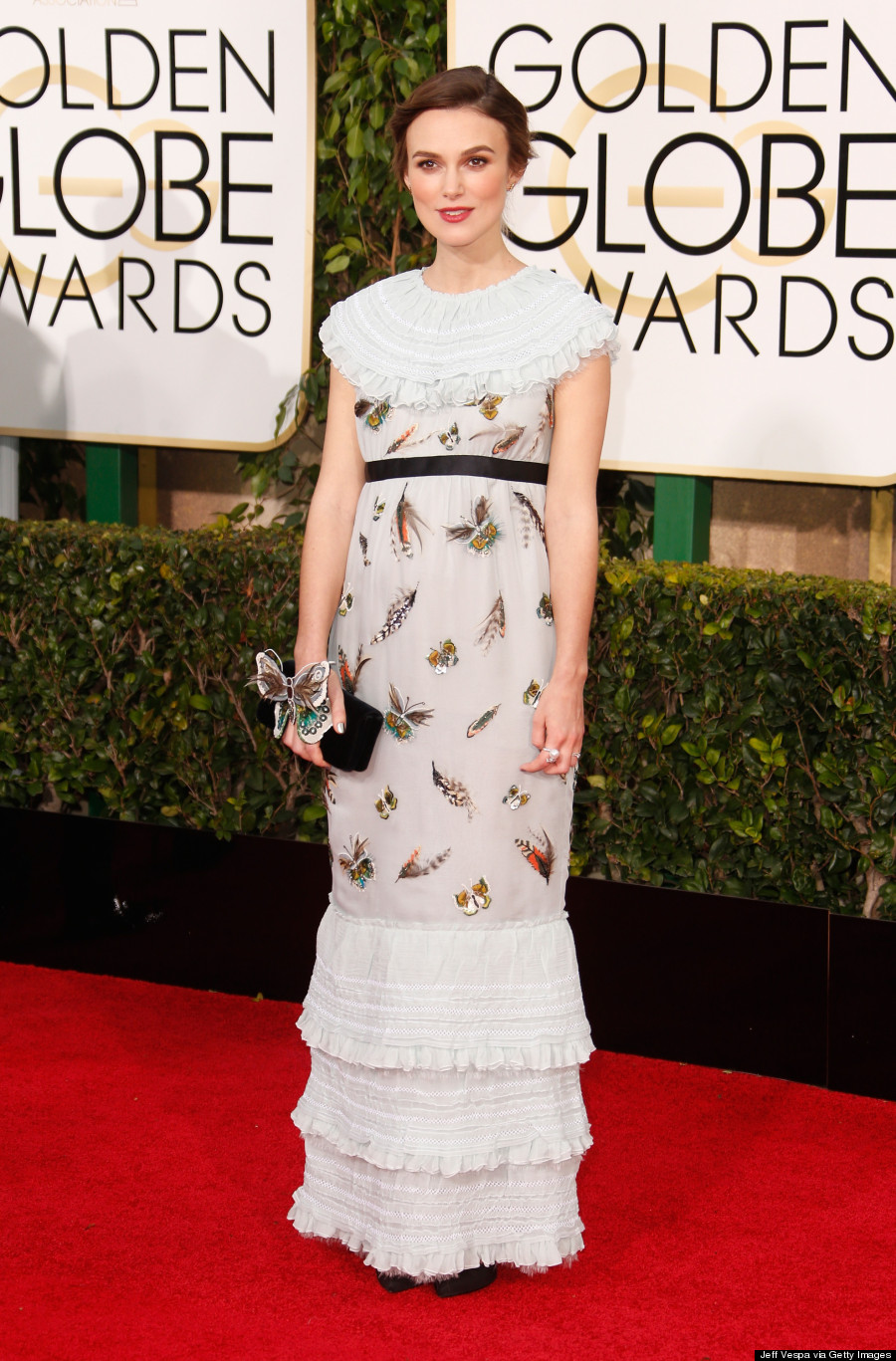 Also on HuffPost