We're not surprised that Lorde wore a pantsuit on the 2015 Golden Globes red carpet but what a pantsuit!
On Sunday, the 18-year-old wunderkind sported a black Narciso Rodriguez crop top, wide-legged trousers and a fitted blazer, proving that menswear for women will be a hot trend for 2015.
To top it off, the "Royals" singer wore a blinding Art Deco diamond necklace that gave her ensemble a bit of a sexy edge that complemented the low-cut top.
The New Zealander's hair and beauty look were on-point too, complete with a slicked-back updo, red lips and a bronze eye.
We love it when she takes risks on the red carpet!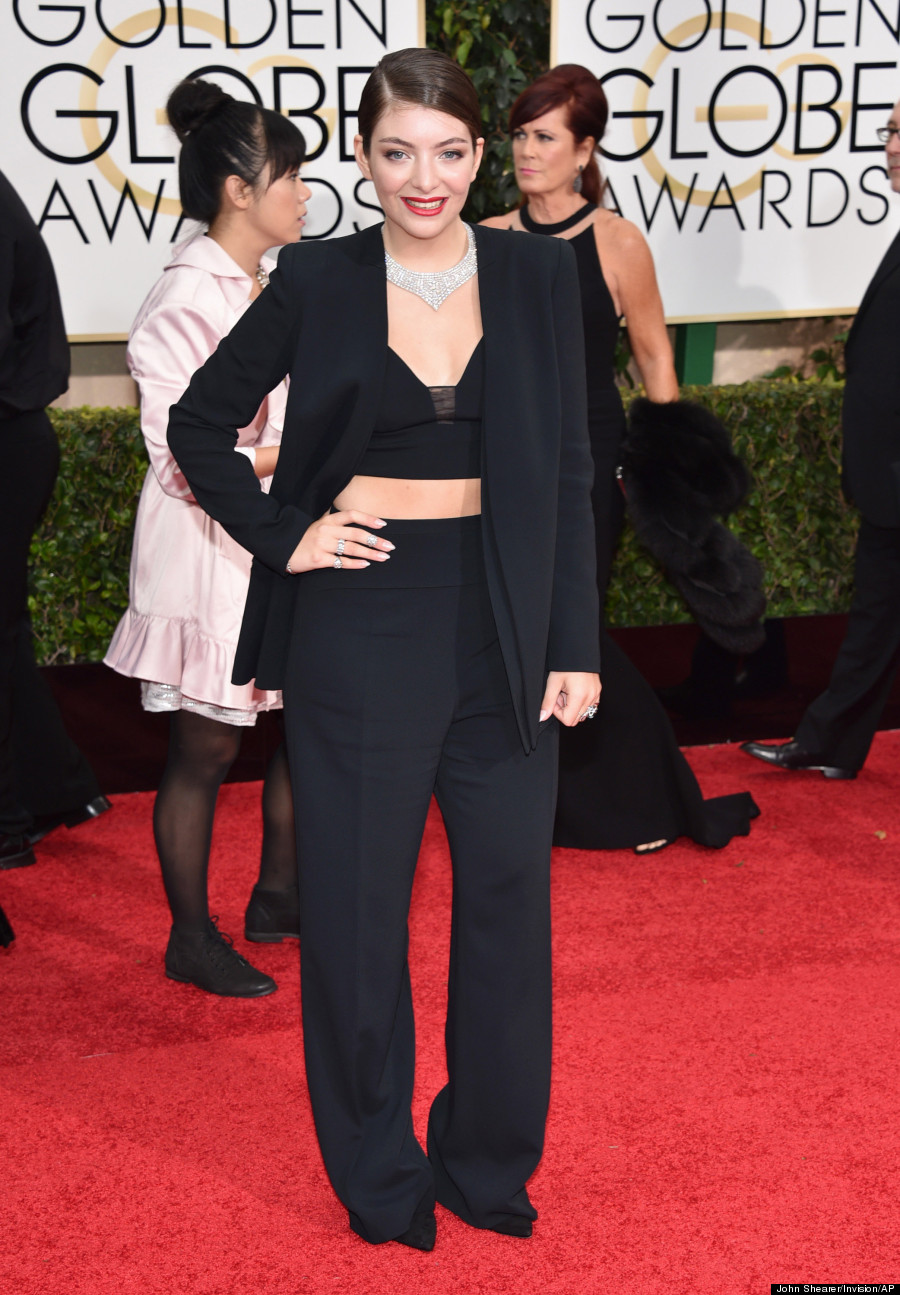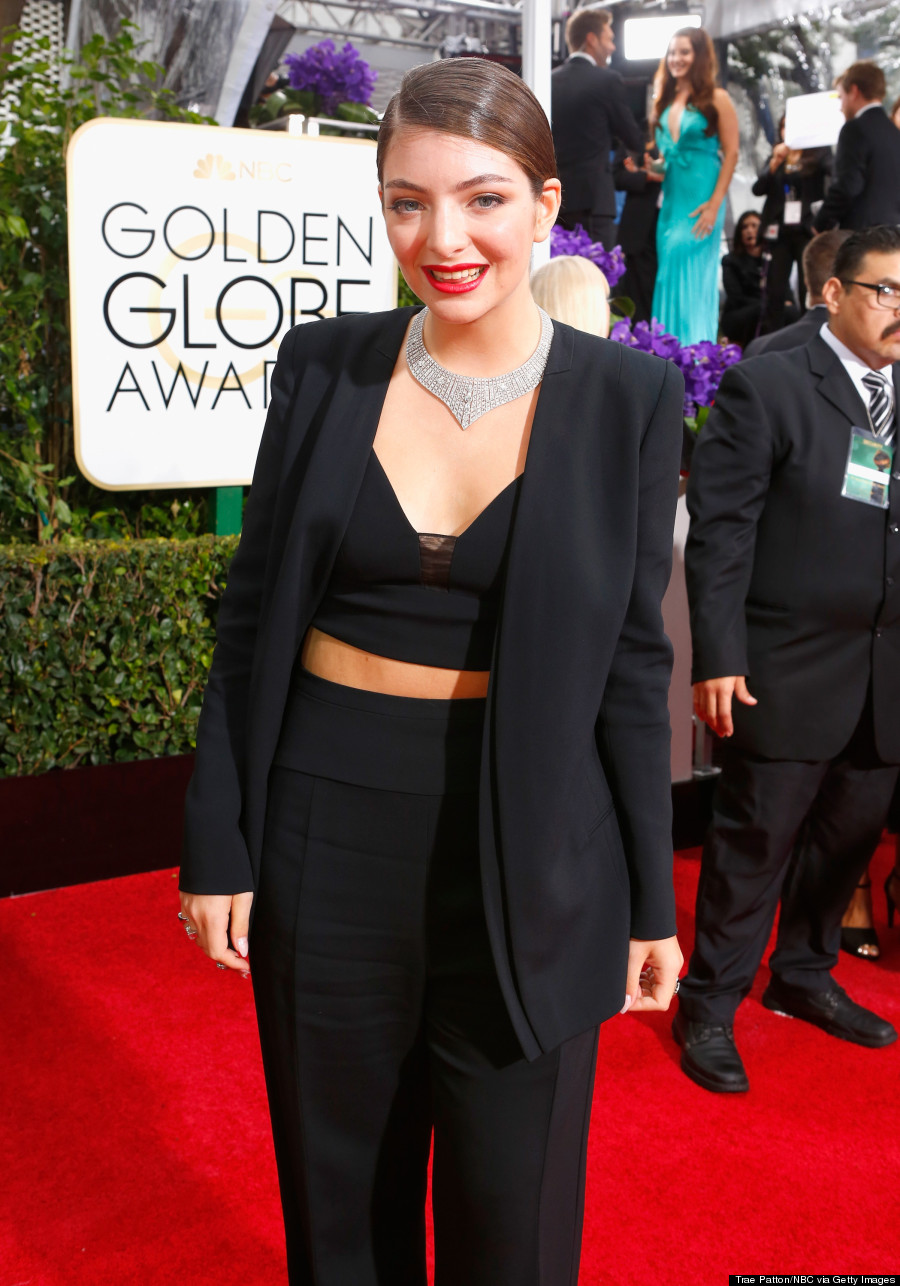 Also on HuffPost