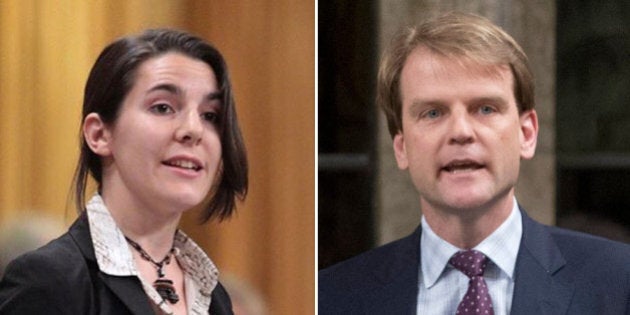 A New Democrat MP is accusing Citizenship and Immigration Minister Chris Alexander of thwarting her efforts to learn more about how the government deals with visa applications.
And she's ready to take the matter to the floor of the House of Commons when MPs return to Ottawa later this month.
Last March, Lysane Blanchette-Lamothe filed a multi-part written parliamentary question that included a request for the budget, average wait times and staffing required to process visa applications between 2005 and 2014.
Under the standing orders, the government must reply to written questions within 45 days.
On May 14, the government tabled its reply, which stated that an "adequate" response to the question would require "an onerous and time-consuming search" of departmental records that, it said, would not be "feasible" in the allotted time.
"While some of the… requested data is available, many other data points would require additional time to extract due to the structure of departmental reporting system," it concluded.
In response, Blanchette-Lamothe submitted an Access to Information request seeking all emails, memos and other records related to her question.
The 72-page response, which she provided to CBC News, provides a rare glimpse into the inner workings of the federal bureaucracy.
'High-priority' TFW requests led to delay: emails
On April 3, exactly a week after Blanchette-Lamothe's question was added to the Order Paper, Citizenship and Immigration parliamentary affairs coordinator Ashleigh Kelly emailed the department's operations centre to advise them that she was "looking to task this question out" to the relevant offices, and asking for confirmation on who would handle which part of the query.
A few days later, she sent out a second, more formal email, which requested a full response, in both official languages, by April 28.
In it, she noted that Blanchette-Lamothe "is requesting fairly detailed information."
She suggested that if "that level of detail" was not available, or it would take too long to respond, "kindly state that in your response."
On May 1, briefings coordinator Natacha Gagnon emailed Kelly to apologize for the delay in responding.
She acknowledged "the importance of responding in a timely fashion to MP inquiries and parliamentary returns," but said her office had been "inundated with high-priority requests" related to the Temporary Foreign Worker program, and had to "re-prioritize workload accordingly."
It would take "about two weeks" to prepare a response to the NDP query, she said.
She also warned the massive quantity of data involved would lead to server crashes, thus further delaying the process.
"We estimate that the [temporary resident] population being requested corresponds to upwards of 16,000,000 records," she wrote.
"The tools currently at our disposal do now yet fully integrate all the TR data and would therefore require substantial amount of manipulation in Excel of a very large amount of data, which regularly results in system crashes and slower processing of requests of this magnitude."
The next day, Gagnon's colleague, Amanda Morelli, called off the search.
"You can hold this work — [the minister's office] has come back to advise ADMO that we will use the same response we provided to Q-359," Morelli wrote in an internal email — a reference to an earlier reply to a similar written question filed by Liberal MP John McCallum.
'Clear example of contempt of parliament'
In a letter sent to House Speaker Andrew Scheer on Monday, Blanchette-Lamothe suggests this constituted a "deliberate decision to obstruct Members of Parliaments' abilities to perform their functions.
Further, she added, it is "a clear example of contempt of Parliament and impeded the privileges afforded to all Members of this place."
If the House "allows this matter to stand," she continues, it could result in "more and more non-answers" from ministers.
As such, she intends to raise the matter in the House when it reopens for business later this month.
A spokesman for the minister maintained his office was simply following the advice of the department.
"The questions posed by both Mr. McCallum and Ms. Blanchette-Lamothe were detailed, multi-part questions which could not be answered within the prescribed time frame," Kevin Menard told CBC News by email.
"The answer to this [Order Paper Question] reflects the advice of CIC's professional, nonpartisan public servants."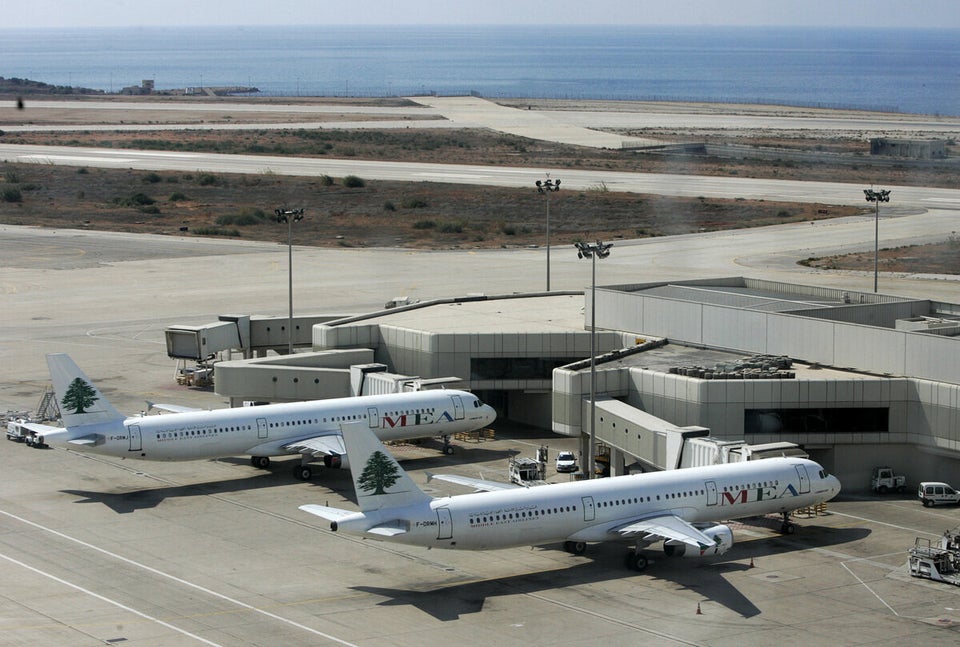 The World's Worst Passports