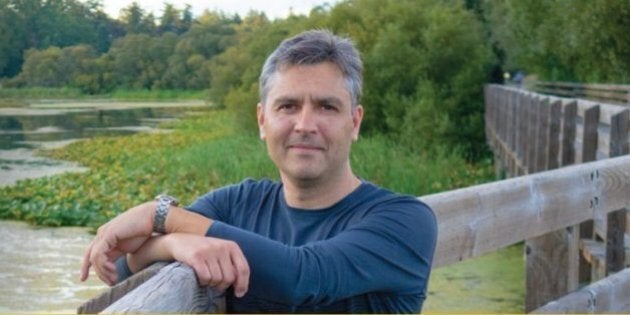 The new mayor of Saanich, B.C. alleges that municipal staff want to bug his computer and that police are unfairly targeting him. In the same news conference, he also admitted that he lied about having an extramarital affair.
Richard Atwell, who has been mayor of the Victoria suburb for less than two months, told reporters Monday that he believes the municipality's IT department "had been instructed to place spyware on my computer and a number of other computers within the municipal hall," reported The Saanich News.
"I was never informed of this action and it was done without my knowledge. Someone was planning to spy on everything I did on my computer," Atwell said in a 10-minute statement, according to the Times Colonist.
Because of this, he said he doesn't feel secure or comfortable working from the mayor's office. Atwell's lawyer has requested an investigation by the Saanich police chief, said the newspaper.
The former computer software engineer then said police have pulled him over four times while driving in the past several months. He said he believes one or two roadside breathalyzer tests were conducted "without reasonable suspicion."
Atwell called on the Integrated Road Safety Unit to review the traffic stops, said the Saanich News.
Wanted to protect those close to him
Atwell, who is married, said he rejected reports earlier this month of an altercation on Dec. 11, 2014 at the home of a female campaign volunteer because he wanted to protect those closest to him from harm.
The Victoria Times-Colonist, citing sources it did not name, reported on its front page on Jan. 6 that police were called to the home at about 11 p.m. after receiving a 911 call.
Last week, Atwell explained that the volunteer's partner didn't want him there, according to CBC News. Voices were raised, and the mayor was struck from behind as he was leaving, but he called the incident "blown out of proportion."
"I called 911 as a complainant looking for help, and at no time did I commit any criminal act," said Atwell at Monday's news conference. "But I do have concerns about the way the investigation was handled and how details of the incident became public."
He said he filed a complaint with B.C.'s police complaint commissioner's office asking for an outside agency to review the matter.
Atwell read a prepared statement on Monday but refused to answer questions.
With files from The Canadian Press